UNIVERSITY PLACE, Wash. – Jessica McCoy wiped rain droplets off her safety goggles before sitting down at the firing line. She picked up the Daniel Defense AR-15 and spent a minute navigating the scope before finally pulling the trigger, releasing a burst of sound that reverberated across the rifle range.
"Did I even hit the target?" she asked instructor Jane Milhans, who replied, "We'll go see later."
McCoy had never fired a semiautomatic rifle before that drizzly morning at an all-female firearm training just outside Tacoma, Washington. But like many women, she has decided to get more comfortable using a gun for personal protection.
WASHINGTON GOV SIGNS BIG GUN CONTROL PACKAGE, INCLUDING 'ASSAULT WEAPONS' BAN: 'NO ONE NEEDS AN AR-15'
"Women are the fastest-growing group of gun owners in America," Milhans told Fox News.
In 2016, 15% of women reported owning a gun, according to Gallup. That figure swelled to 22% last year, the highest level since Gallup started tracking American firearm ownership annually in 2007. Men are still more likely to own a firearm than women, but their rates of gun ownership have remained stagnant — around 40% — over the last decade and a half.
Milhans, who serves on the board of the Washington State Rifle and Pistol Association, donates about 100 hours each year specifically training other women to use firearms.
"This class is a very beginners safety class," she said. "It's ideal for the person who's afraid to shoot."
Students spend a couple hours in the classroom going over firearm safety and asking questions, then head out to the range to practice shooting rifles and pistols.
"Quite honestly, [guns] make me nervous," McCoy told Fox News. "You always hear about the accidents, of course little kids getting shot at. It's, to me, very intimidating. And so I want to be more comfortable handling them."
PROTECT OURSELVES LIKE MEN — WHY WOMEN ARE ARMING UP:
WATCH MORE FOX NEWS DIGITAL ORIGINALS HERE
McCoy is married to a law enforcement officer, but estimates they've gone shooting one time as a couple in the past 11 years. She feels safe when her husband is home but worries about her own ability to protect herself and their children when he's away, especially with the rise in violent crime in Washington.
"When he is gone," McCoy said, "I don't have that that comfort and reassurance of someone that knows how to actively handle a gun and protect me from an intruder or someone who wants to harm us."
She's not alone: Women are more likely than men to cite protection as the sole reason they own a gun, according a Pew Research Center survey.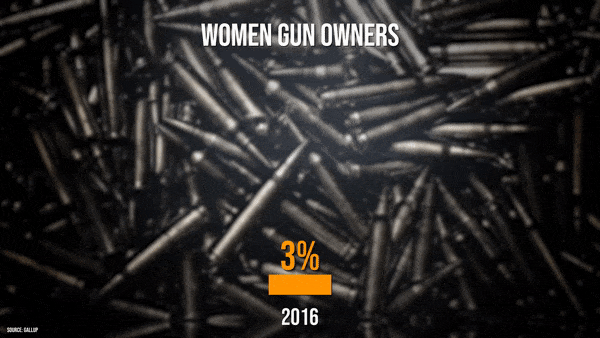 WASHINGTON BUSINESS OWNERS FED UP WITH CRIME TURN TO THE SECOND AMENDMENT FOR PROTECTION
Lisa Olson took coming face-to-face with a suspected car prowler as her sign to enroll in the firearms training course.
One night she parked her car in her driveway in a quiet suburb outside Tacoma. Her son ran into the house, but Olson remained in the car finishing a phone call when suddenly another car pulled up next to her and a man opened the passenger door.
"We're just looking at each other," she recalled. "He had an excuse that he thought it was his girlfriend's car and her house and I said, 'Well she doesn't live here.' And then he got into the car and drove off."
Later, she would learn from neighbors with security cameras that two men had been breaking into cars.
"What can I do [against] two men?" Olson said. "Being a woman and not as strong, we need something a little stronger to help protect us."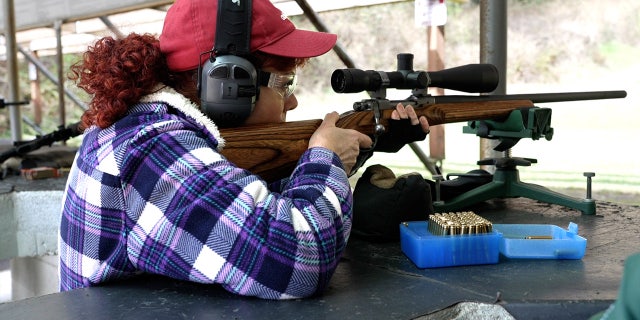 McCoy said criminals view women as a "sitting duck."
"We're saying, 'No, absolutely not,'" she said. "We're going to take matters into our own hands and protect ourselves the same way men have been doing for years.'"
To see more of the firearms training, click here.
Ramiro Vargas contributed to the accompanying video.
Read the full article from here