Police in northwest Washington state say a burglar is dead after breaking into a home and being shot by an armed tenant.
The Lake Forest Park Police Department says officers responded to calls of a burglary in progress on the afternoon of March 29 and found a wounded burglar at the location, KIRO 7 News reported.
Police attempted to render first aid to the burglar, but the man died at the house.
Police say the burglar was shot after forcing his way into the home.
VIDEO SHOWS 'GOOD SAMARITAN' HELPING NYPD TAKE DOWN ARMED SUSPECT
"Seeing a body in the doorway. Then all of the people, the cops, the forensics. It was a lot," Kelsey Cravens, a neighbor who knows the home's occupant, told the outlet.  "It's really scary. … It freaks me out because we thought this was a really nice, safe area when we moved here."
The suspect was identified as 37-year-old Cameron Nakata, and the King County Medical Examiner's Office said he died from multiple gunshot wounds, The Seattle Times reported.
POLICE SAY 'GOOD SAMARITAN' PREVENTED FURTHER LOSS OF LIFE IN INDIANA MALL SHOOTING: 'TACTICALLY SOUND'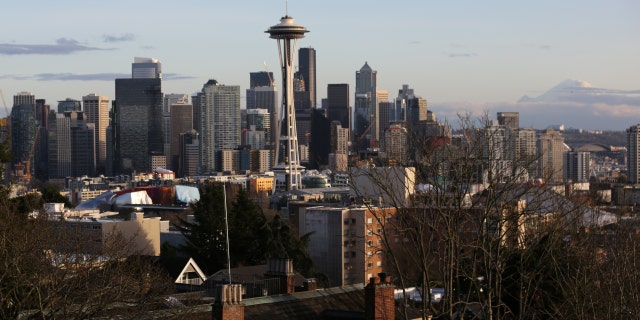 Fox 13 Seattle reported that the tenant and burglar knew each other, and the burglar had previously trespassed at the property.
"I can't wait to see my neighbor and give him a big hug, thank gosh it wasn't him," Cravens added. "I just want him to know that we're looking out for him as well and really hope he's all right, really hope he's all right."
Police are investigating the shooting, and it is unclear whether the resident, who was renting the property, will face any criminal charges.
The Lake Forest Park Police Department did not immediately respond to a request for comment from Fox News Digital.
Read the full article from here