Russia's arrest of Wall Street Journal reporter Evan Gershkovich has rallied people around the world to his cause, and a close friend said it's indicative of his character that he's inspired such a response.
Pjotr Sauer, a reporter at The Guardian who met Gershkovich when they worked together at the independent Moscow Times, said they became fast friends from his first day on the job. He described Gershkovich as a person of unusual generosity and charisma, as well as an "old-school reporter" committed to professionalism.
"I met him in my first day at work at the Moscow Times," Sauer told Fox News Digital. "He greeted me with an infectious smile, and I was a rookie in journalism… Evan took me under his wing and was so generous with his time."
"It's harder to find a better guy than Evan," he said. "You can really see that in the responses we've seen right now."
The 31-year-old Gershkovich, who speaks fluent Russian, is a first-generation American raised in New Jersey whose parents came to the U.S. from the former Soviet Union. Gershkovich has been reporting on Russia for six years, with stops at The New York Times (2016-2017), The Moscow Times (2017-2020) and Agence France-Presse (2020-2022) before joining the Wall Street Journal last year. 
PUTIN USING WSJ REPORTER TO PUSH NARRATIVE US IS TRYING TO 'DESTABILIZE' RUSSIA, EXPERTS SAY
When Russia invaded Ukraine in February 2022, he decided to live in London but regularly traveled to Russia for reporting trips, according to Reuters. 
Gershkovich has since reported from Belarus and Russia's border regions, spoken to Russian soldiers about the invasion's shortcomings, and put a spotlight on the fledgling economy under President Vladimir Putin.
Sauer said that while Gershkovich was a typical American-raised kid, he never lost his fascination with his parents' home nation. When an opportunity at The Moscow Times came about in 2017, he jumped at it.
"He was always wondering about Russia and thinking about Russia," Sauer said, noting he took a risk to go from a giant like the New York Times to the lesser-known Moscow paper. The Moscow Times relocated its headquarters to The Netherlands after the 2022 invasion of Ukraine, and its website is banned in Russia.
Reuters reported Gershkovich had told friends his job was dangerous on the heels of the Kremlin's strict censorship laws being passed last year, but he felt telling the story of how the ongoing war with Ukraine was changing Russia was critical. Because he was accredited by Russia's foreign ministry, he was allowed to return from London.
He was arrested by Russia's Federal Security Service (FSB) Thursday while reporting in Yekaterinburg, which is roughly 800 miles east of Moscow, and detained on espionage charges. The FSB is considered the successor to the Soviet's notorious KGB. Russian state news agency TASS has reported that Gershkovich was ordered to be held in custody until May 29. The New York Times reported that if past cases are any indication, he could be held in a high-security prison for more than a year.
Gershkovich is the first American journalist arrested in Russia and charged with espionage since U.S. News & World Report correspondent Nicholas Daniloff in 1986. Daniloff was released in a prisoner swap after being held captive for two weeks. 
WALL STREET JOURNAL DEFENDS REPORTER AFTER HE'S ARRESTED BY RUSSIA ON SUSPICION OF ESPIONAGE
Mark Savchuk, who lives in Kyiv and works with the Ukrainian Volunteer Journalist Initiative, called the situation "absolutely horrible."
"We wish Western journalists will talk about this more. I'm sure they will to elevate again the suppression of freedom of speech by Putin," he told Fox News Digital.
The Wall Street Journal has forcefully defended Gershkovich at every turn.
"The timing of the arrest looks like a calculated provocation to embarrass the U.S. and intimidate the foreign press still working in Russia. The Kremlin has cowed domestic reporting in Russia, so foreign correspondents are the last independent sources of news," the paper's editorial board wrote.
The situation has also gotten the attention of the White House.
"Let him go," President Biden said on Friday when asked about Gershkovich's arrest. 
News outlets around the world have condemned the arrest and called for his release. Columnist Margaret Sullivan, who worked with Gershkovich at the New York Times, called his arrest "painfully personal" in a heartfelt tribute. 
"This was the fresh-faced young man in his early 20s, a recent graduate of Bowdoin College, often wearing a pine-green pullover sweater and with his hair in slight disarray, with whom I had worked so closely at the New York Times," she wrote in The Guardian, noting that Gershkovich was her assistant when she served as the Gray Lady's public editor. 
"Funny and helpful, hard-working, thoughtful beyond his years and idealistic about journalistic ethics, Evan was an utter pleasure to have around," Sullivan added. "Yet now he has become, essentially, a hostage."
The New Yorker's Joshua Yaffa, a friend of Gershkovich, penned a touching piece about the "unimaginable horror" the Wall Street Journal reporter is going through. 
RUSSIA DETAINMENT OF WALL STREET JOURNAL REPORTER ON SPYING CHARGES SPARKS OUTRAGE: 'UNJUST DETENTION'
"I met Evan five years ago, not long after he arrived in Moscow as a twentysomething reporter full of ideas, hustle, and smarts. He was funny, acerbic, and kindhearted, not to mention a skilled chef—he had spent several months in the kitchen of a serious New York City restaurant before he turned to journalism," Yaffa wrote. 
"He was happy; his friends were proud of him. He had pulled off what he had worked so hard for: a staff job with a major American newspaper, covering a place that meant so much to him," Yaffa continued. "Russia could be maddening and fascinating in equal measure, but never boring or unimportant."
Yaffa said he and Gershkovich regularly spoke about his choice to cover Russia, where reporters face up to 15 years in prison if they report what authorities deem false reports about the military.
"He felt that he had the rare journalistic privilege of reporting from the country that had launched the largest land war in Europe since the Second World War, and that understanding what both the élite and the wider population felt about that was an urgent journalistic assignment. The magnetic tug of duty and curiosity made sense to me," Yaffa wrote. "In fact, on some level, I was jealous."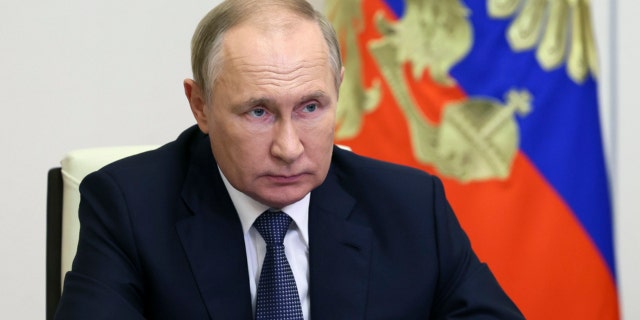 Sauer told Fox News Digital his friend would be amused at all the kind words being written about him, and he looked forward to the day they will reunite.
"I know Evan will read them one day and will laugh about them, and I hope the day comes sooner than later," he said.
"I just want to see him and have a beer with him and hug him," he said. "It's very important to keep it in the news. The more attention we give, the better, because this is important."
Fox News' Kristine Parks and The Associated Press contributed to this report.
Read the full article here