A student in Falls Church, Virginia, was arrested and charged after allegedly sexually assaulting and raping two female classmates outside of school hours in separate incidents.
One of the incidents occurred in March at the Falls Church City Public Schools Secondary Campus after school. This campus consists of Mary Ellen Henderson Middle School and Meridian High School.
The City of Falls Church Police Department told Fox 5 DC that this assault has been under investigation for two months.
GOP LAWMAKERS DEMAND LOUDOUN COUNTY SCHOOLS INVESTIGATE ALLEGED 'ATTACKS' AGAINST PARENTS
In conducting the investigation, police uncovered probable cause that the alleged attacker had also sexually assaulted another girl off campus and outside of school hours about a month before the first incident.
The accused student has been formally charged with aggravated sexual assault and rape, according to police.
Falls Church City Public Schools said the accused student was expelled and has been barred from returning to campus.
VIRGINIA MOM SAYS ACTIVISTS THREATENED TO 'CURB STOMP' HER FOR SPEAKING OUT AGAINST SCHOOL CURRICULUM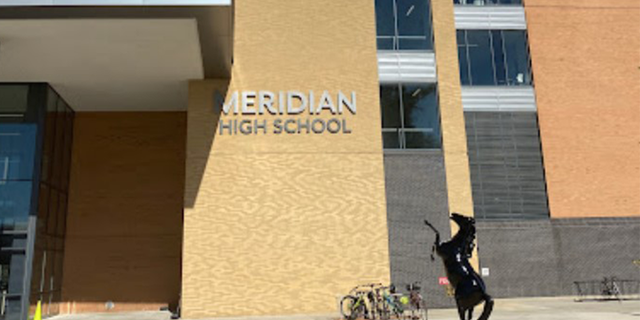 "This is a terrible situation, and now is the time to wrap services and support around the victims, their families, and our community," Superintendent Peter Noonan said in a letter to families. "Because this is an ongoing legal matter, I cannot comment; however, the safety and security of our schools is the top priority."
The school district said counselors are available for students who need additional support.
Ages and other details about the students involved in the incidents are being withheld as police investigate.
Read the full article here