The director of a crisis pregnancy center in North Carolina that was vandalized last year said city and county leaders have been silent about the crime, but noted local police continue to go out of their way to protect her faith-based organization.
"From the day of the attack to today, I haven't had anyone [in leadership] just call me and say, 'I'm sorry, we hate this happened in our town,'" Kristi Brown, executive director of Mountain Area Pregnancy Services (MAPS) in Asheville, told Fox News Digital.
"Our support after the attack came from various people across the U.S. who saw it on places like Fox News, as well as from local churches and local ministry supporters," she said.
MAPS was among several crisis pregnancy centers nationwide that were damaged last summer in acts of arson or vandalism that were claimed by the radical pro-abortion group Jane's Revenge. The group declared "open season" on such pro-life establishments after the leak of the Supreme Court decision that overturned Roe v. Wade.
NORTH CAROLINA PREGNANCY CENTER DEFIANT AFTER PRO-ABORTION VANDALISM: 'SPIRITUAL WARFARE'
Local police said they found broken windows and red paint splattered on the ministry's facility in West Asheville, along with an anarchist symbol and graffiti demanding "no forced births." A message scrawled in red on the sidewalk in front the entrance read: "If abortions aren't safe, neither are you!"
Our support after the attack came from various people across the U.S. who saw it on places like Fox News.
Brown said in the year since the incident, strangers who attend her speaking engagements at doctors' offices and community events have come up to her to express their sympathy, but she has yet to hear anything from political leaders of either Asheville or Buncombe County.
Neither the Asheville City Council nor the Buncombe County Board of Commissioners responded to Fox News Digital's request for comment by time of publication.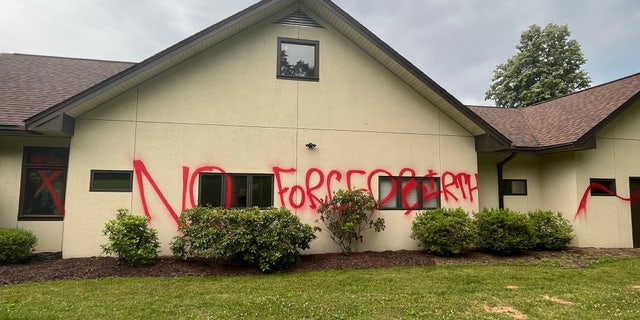 "I don't want to say they don't care, but there was no expression of concern extended our way at the time it happened," she said. "We are a fairly liberal city, and a lot of our policies and laws are fairly liberal in nature. We are sometimes viewed as the enemy in this area because of our beliefs, and sometimes people don't want to go on record as maybe liking what we do."
FLORIDA PRO-LIFE PREGNANCY CENTER TARGETED WITH DECAPITATED CHICKEN, MUTILATED LAMB IN 'RITUALISTIC ATTACK'
"At the end of the day, I guess it wasn't a matter of concern," she continued. "No one reached out to even say anything. I was not expecting anything from the city or county other than law enforcement engagement; it wasn't like I tried to get something that I could not get through all that process. But silence, in my opinion, speaks volumes."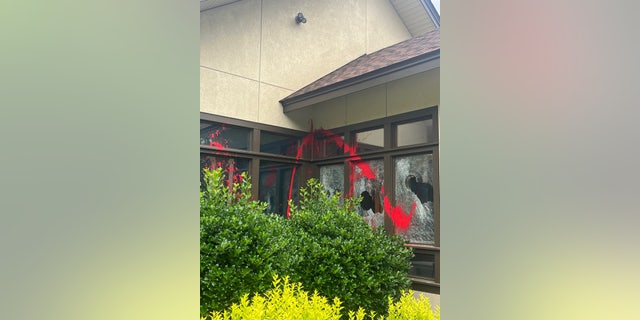 Brown said MAPS spent about six months cleaning up their facility and installing more security features, but noted the investigation into the attack last June technically closed last fall. "Unfortunately, we have not had any new threads," she said, adding that investigators collected a blood sample at the scene that could someday lead to an arrest.
MAPS paid the Asheville Police Department to patrol their parking lot 24 hours a day for about a month after the attack, but Brown said officers continue to stop by for free.
"To this day, they pop in our parking lot," she said. "If we see them, we offer them a bottle of water, to come in and use the bathroom, whatever."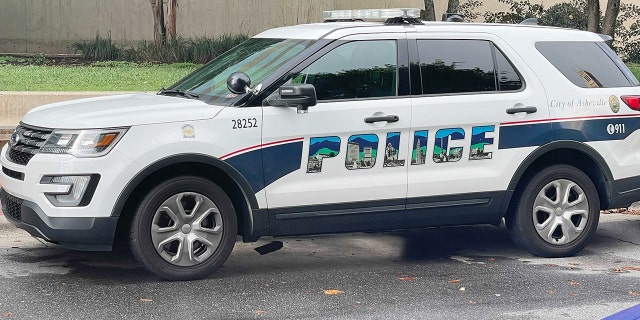 Asheville, which has the only abortion clinic in western North Carolina, is becoming a "destination city" for abortions in the region, especially given the abortion ban in neighboring Tennessee, Brown said. She claimed MAPS' two facilities in Asheville and nearby Waynesville have seen a 16% surge in clients since the same time last year.
Read the full article here