The U.S. Embassy in Brasília, Brazil, published a video teaching the "importance" of using gender-neutral pronouns, including "xe/xem" and "ze/hir."
The video was posted to the Embassy's social media on Wednesday for the International Day against Homophobia, Transphobia and Biphobia. The video description said there is a "range of gender identities beyond male and female" and that it is not possible to know a person's gender based on appearance.
The speaker in the video, who said his name is Mark, noted that his pronouns are he and him before explaining why people should not assume someone else's pronouns.
SPORTS ILLUSTRATED FACES BACKLASH FOR NAMING TRANSGENDER FEMALE POP STAR KIM PETRAS AS SWIMSUIT COVER MODEL 
"You've probably noticed that more and more people are stating their preferred pronouns when they introduce themselves in social conversations, in classrooms, in the workplace, in their email signatures and on social media," Mark said. "The reason is simple. There is a range of gender identities beyond male and female. In English, many use he/him or she/her pronouns. But a growing number of people are using different pronouns like they/them, xe/xem, ze/hir, per/pers and ey/em. These are called gender-neutral pronouns."
REPUBLICANS DEMAND ANSWERS FROM NIH DIRECTOR AFTER 2 INVOLVED IN TRANSGENDER YOUTH STUDY 'DIED BY SUICIDE'
"They don't specify the gender of the subject of the sentence, and they exist because you can't assume someone's gender just by looking at them," he continued. "Words matter, and they are powerful tools to convey meaning and connect more deeply with one another."
Mark claimed that making "incorrect assumptions" about a person's gender is a "microaggression" that he says could be hurtful for people who identify with the transgender or queer communities.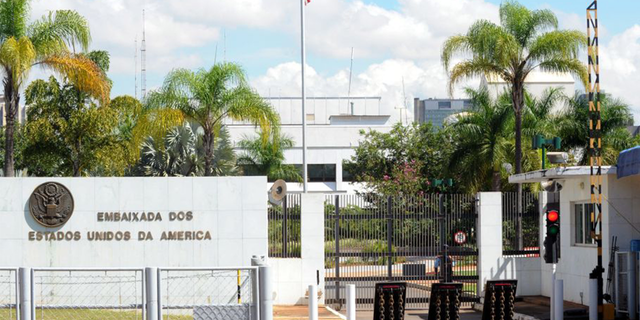 "So what's the best way to be sure you're using the right pronouns?" Just ask. Asking for and using someone's preferred pronouns show respect and help create an inclusive environment," he concluded.
Read the full article here