Ethan Boyes, a USA cycling champion, was struck and killed by a car on Tuesday in the Presidio of San Francisco, according to multiple reports.  
Boyes was cycling when he was struck by a car, suffering life-threatening injuries before he died at a local hospital, according to the San Francisco Chronicle. 
Boyes was a 10-time cycling national champion and was the reigning Masters' Track World Champion in the Men's 40-44 Time Trial and Sprint events, according to USA Cycling. 
GIRLFRIEND OF OREGON FOOTBALL PLAYER SPENCER WEBB, WHO DIED IN JULY, GIVES BIRTH TO SON 
"Ethan was a very experienced cyclist and well regarded in the cyclist community," Shaana Rahman, a spokesperson for the family, told The Chronicle Thursday evening. "This is a pretty devastating loss for the family and for the San Francisco cycling community."
Boyes holds the record for the fastest "flying start" in the 500-meter track time trial, which he set in 2018.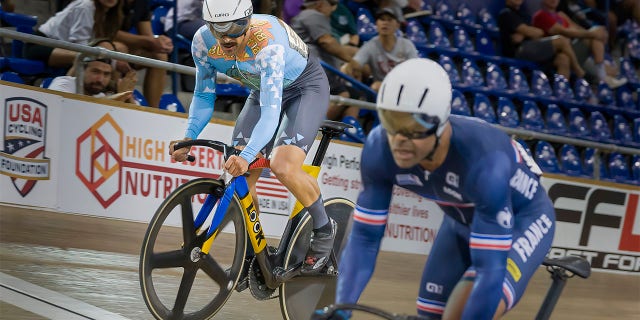 "Beyond Ethan's athletic achievements, he was an upstanding member of the American track cycling community," USA Cycling said in a Facebook post on Friday. "His loss will be felt at local, regional, national, and world events for years, as he brought a mixture of competition and friendliness to every race. Our thoughts are with his family and loved ones." 
The San Francisco Bicycle Coalition, which works to create safer streets in the city of San Francisco, released a statement on Friday mourning Boyes' death.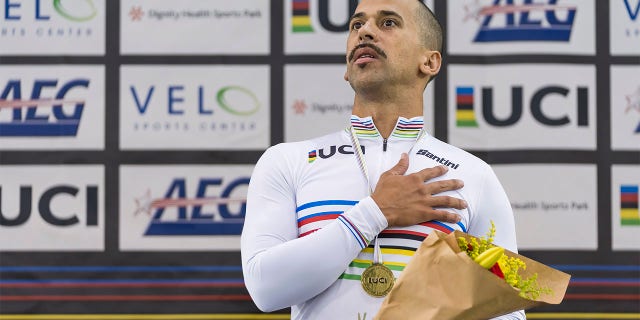 "The SF Bicycle Coalition joins the bicycling community in mourning Ethan Boyes, a well-known and beloved figure in San Francisco bicycling, and especially in the track racing world," the coalition wrote in a statement. "Ethan was struck and killed by a car in the Presidio on Arguello Boulevard at Washington Boulevard on Tuesday, April 4. 
"The outpouring of sadness on social media speaks to Ethan's kindness and generosity of spirit. We extend our deepest condolences to Ethan's family and everyone who knew and loved him." 
The U.S. Park Police said the crash remains under investigation, according to The Chronicle. 
Read the full article here