The Biden administration said it will appeal a federal judge's order blocked immigration authorities from releasing apprehended migrants without court dates — a policy the administration says is necessary as Customs and Border Protection (CBP) facilities are over-capacity following an extreme surge in illegal migration this week as Title 42 ended.
Justice Department attorneys on Saturday asked the U.S. District Court in the Northern District of Florida for an emergency stay on Judge T. Kent Wetherell II's two-week restraining order on the Biden administration policy, notifying the court of the administration's intention to appeal to the 11th Circuit, according to court documents.  
Wetherell blocked the administration's "parole with conditions" policy Thursday in response to a lawsuit from the state of Florida. The order came as migrants surged to the U.S. border as the Title 42 public health order — which allows for the quick removal of migrants due to the COVID-19 pandemic — expired. Agents encountered over 10,000 migrants on multiple days and there were more than 25,000 in custody as of Friday morning.
The release policy was outlined in a Border Patrol memo this week, which says that migrants can be allowed into the country on parole — a process typically reserved for "urgent humanitarian reasons or significant public benefit" — if CBP faces overcrowding. The memo calls the practice "parole with conditions" as migrants are required to make an appointment with Immigration and Customs Enforcement (ICE) or request a Notice to Appear by mail.
WHITE HOUSE RAGES AFTER FEDERAL JUDGE BLOCKS RELEASE OF MIGRANTS WITHOUT COURT DATES: 'SABOTAGE'
Under a parole release, migrants are rapidly released into the country, do not get an alien registration number and do not receive a court date.  
The use of parole is being authorized if a sector capacity goes above 125%, if agents apprehend 7,000 a day over 72 hours or if average time in custody goes above 60 hours.
The Biden administration argues the restraining order on its parole policy will "irreparably harm the United States and the public by frustrating measures that are necessary to secure the border and protect the health and welfare of both migrants and Border Patrol Agents," the filing states.
FEDERAL JUDGE BLOCKS BIDEN ADMIN FROM RELEASING MIGRANTS WITHOUT COURT DATES AS TITLE 42 EXPIRES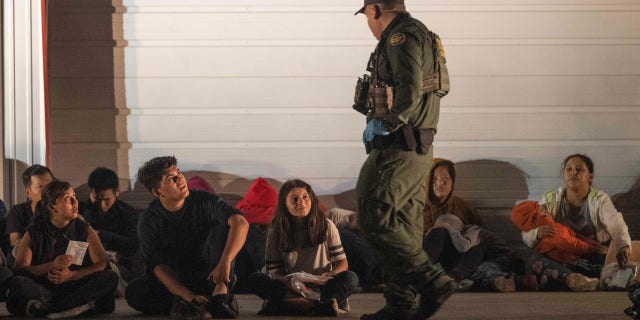 Without its pandemic-era Title 42 authority, the Department of Homeland Security cannot expel illegal aliens presenting at the border and "lacks the resources to detain this record number of arrivals, or the staffing and facilities to safely process and issue charging documents to all these new arrivals in the normal course," according to the government. 
DHS has said that without the ability to release migrants an overwhelming 45,000 people will be in custody by the end of May. 
Florida Attorney General Ashley Moody argued in the state's lawsuit that the "parole with conditions" policy was materially identical" to a "Parole + ATD" policy blocked by the same judge in March. Judge Wetherell agreed with that assessment in his order.
BORDER PATROL CHIEF AUTHORIZES RELEASE OF MIGRANTS INTO US WITHOUT COURT DATES AS TITLE 42 ENDS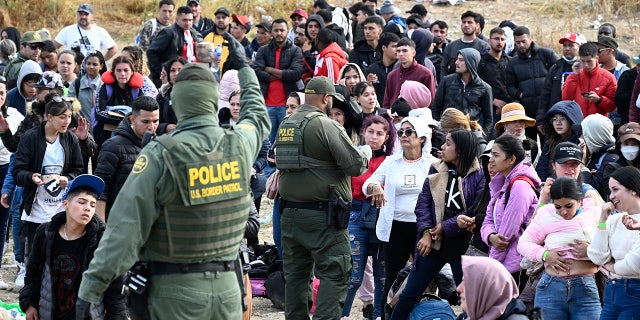 Wetherell was not persuaded by the government's arguments that blocking migrant releases will cause harm. 
"Putting aside the fact that even President Biden recently acknowledged that the border has been in chaos for 'a number of years,' Defendants' doomsday rhetoric rings hollow because, as explained in detail in Florida, this problem is largely one of Defendants' own making through the adoption an implementation of policies that have encouraged the so-called 'irregular migration' that has become fairly regular over the past 2 years," he said.
On Friday, the White House called Wetherell's ruling "sabotage." 
Fox News' Adam Shaw, Bill Melugin and David Spunt contributed to this report.
Read the full article here