Manhattan District Attorney Alvin Bragg has quickly become a national figure for bringing an indictment against former President Trump, the first criminal charges against a current or former president in U.S. history.
Many of Bragg's critics have accused him of being political based on his past rhetoric expressing his intent to go after Trump as he was running to be DA. Bragg has also been slammed for his financial ties to liberal billionaire George Soros, a megadonor in Democratic politics and the justice reform movement. 
In May 2021, the progressive Color of Change PAC endorsed Bragg and pledged to spend $1 million to aid his campaign. Days later, Soros made a $1 million contribution to the PAC, which later spent roughly $500,000 on Bragg's campaign rather than the full million it pledged. 
However, several members of the media have attempted to shield Bragg from the Soros line of attacks. 
WAPO FACT-CHECKER IS FACT-CHECKED HIMSELF BY TWITTER'S COMMUNITY NOTES ON ALVIN BRAGG AND GEORGE SOROS
NBC reporter Ben Collins attempted to use an CNBC report, which insisted in its headline that Bragg's ties to Soros "are not as close as Republicans claim," by suggesting since the two men have never interacted with each other means the billionaire's money could not have possibly been funneled to the D.A. 
"Donald Trump, Donald Trump Jr. and Ron DeSantis have all claimed Alvin Bragg is 'Soros-backed' or aligned since the news of the indictment dropped. In reality, Soros has 'has never met or spoken to Alvin Bragg,' according to a CNBC story from last week," Collins tweeted, quoting an unnamed Soros adviser. 
A fact-check published by USA Today claimed the Bragg-Soros connection is "mischaracterized" by critics, prefacing to readers that the billionaire is "the frequent target of conspiracy theorists." It then quoted "experts" to attempt to dispel the narrative, one telling USA Today, "If Color of Change's spending in support of Bragg met the legal requirements for 'independent expenditures,' then it is not fair to say that Soros or Color of Change contributed to Bragg."
Another fact-check from The New York Times said the connections between Bragg and Soros are "real but overstated" and that claims Bragg was "bought" by Soros are "misleading" and "exaggerated."
SOROS DISTANCES HIMSELF FROM MANHATTAN DA BRAGG AFTER TRUMP INDICTMENT
The Times published a separate report on Tuesday focused on "the right's fixation" with Soros and how the Trump indictment has "given new life to what critics have long contended is a fixation tinged with antisemitic bigotry," waiting until the 18th paragraph to explain Soros' financial ties to Bragg. 
The report went on to tell readers that Soros' "impact on political discourse has been outsize."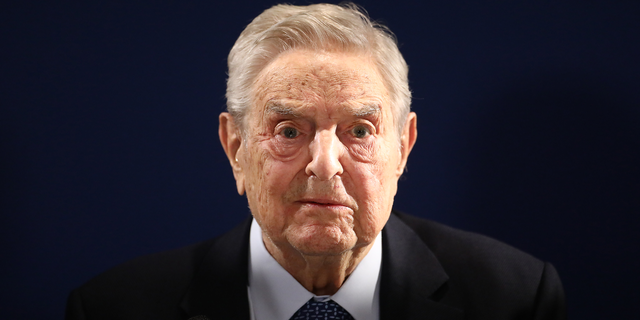 CNN fact-checker Daniel Dale similarly stressed "there is no sign of a personal relationship" between Bragg and Soros but conceded Soros "played an indirect role" on Bragg's 2021 campaign with his donation to Color of Change. 
Dale then insisted that attacks lobbed towards Soros stem from a "centuries-old antisemitic trope" about "sinister Jewish puppet masters."
"Attacks on Soros are often either explicitly antisemitic attacks or dog whistle attacks, invoking that trope," Dale told CNN's Erin Burnett on Friday. "It is certainly possible to talk factually and responsibly about George Soros's role in races and U.S. politics generally. He's a major political donor political player in this country, but this kind of puppet master language just is not that responsible, factual language."
BILL MAHER FEARS TRUMP INDICTMENT WILL SPARK 'CYCLE OF REVENGE' FOR FUTURE PRESIDENTS
Vox reported on "the GOP's favorite attack" on Bragg and acknowledge it "isn't entirely out of whole cloth" but that attacks on Soros "allows politicians to appeal to antisemitism without having to do so explicitly."
"So it's certainly possible to criticize George Soros without being antisemitic in the abstract. But at this point, we know what a dog whistle from Donald Trump and his ilk sounds like, and it's hard to ignore that the chorus of attacks on the Soros-Bragg connection hit those same notes," Vox wrote. 
Yahoo! News went even further, running the headline "Trump, DeSantis and other Republicans push antisemitic 'Soros' smear after Bragg indictment."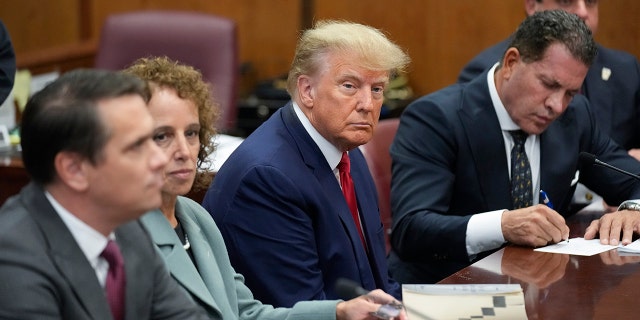 Washington Post fact-checker Glenn Kessler called the claim that Bragg is funded by Soros "incendiary," adding it "plays into antisemitic conspiracy theories that Soros, a Hungarian American Holocaust survivor, is a wealthy puppet-master who works behind the scenes to manipulate elections and further his goals."
"Claiming Soros 'funded' Bragg is simply false, but many rely on the more ambiguous phrase of 'backed,' which is technically correct by several degrees of separation. But it's still misleading and worthy of Three Pinocchios," Kessler wrote on Saturday. "The incendiary focus on Soros raises more difficult questions. Given the tenuous connection between Soros and Bragg, it's a dangerous game that plays into stereotypes of rich Jewish financiers secretly controlling events."
Twitter users had some fun at the expense of Kessler by fact-checking his tweet, leaving community notes reading "Soros donated $1 million to the Color of Change PAC, the largest individual donation it received in the 2022 election cycle, days after it endorsed Bragg for district attorney and pledged more than $1 million in spending to support his candidacy."
Kessler criticized the "Twitter trolls" who fact-checked him, accusing them of not reading his report and added "Click the link and you will find that Color of Change did not spend $1 million in independent expenditures on Bragg, as people often claim."
Twitter users doubled down, leaving him a second fact-check that read, "The original Community Note does not say that the Color of Change PAC spent the $1 million it originally pledged. Soros donated $1 million to the PAC days after it endorsed Bragg and pledged more than $1 million in spending to support his candidacy."
Read the full article here