Apple is constantly creating updates that address security vulnerabilities and introduce improvements.  The Cupertino-based iPhone maker has done it again with the new iOS 16.4 update. 
CLICK TO GET KURT'S CYBERGUY NEWSLETTER WITH QUICK TIPS, TECH REVIEWS, SECURITY ALERTS AND EASY HOW-TO'S TO MAKE YOU SMARTER 
This is one of their best updates yet with some new features that are not only fun but also super useful. Here are 5 reasons why you should update your iPhone right now. 
How do I update my iPhone's software? 
Before we get into what iOS 16.4 offers, here's how to update your iPhone's software. 
Open your Settings app
Click General
Tap Software Update
If an update is available for your iPhone, you'll be able to click Install 
Now that you have those steps, here are some of the best features that come with the iOS 16.4 update. 
SECRET IPHONE GESTURES YOU NEED TO KNOW
1. New emojis 
Once you update your iPhone, 21 brand-new emojis will be available for you to start using in text messages, social media posts, and more. Some of these new ones include animals like a moose and a goose, musical instruments such as a flute and maracas, and even a few new faces. 
2. Voice isolation mode 
Apple is introducing Voice Isolation mode for all phone calls with this new update. This feature can better block out background noise by focusing only on your voice during calls. This means that you can make a call from anywhere from a busy city street to a crowded room and the person you're calling can still hear you. I'm super excited to see how good this feature really is. Here's where to find it once you get the iOS update. 
Start or answer a phone call
On the call screen, swipe down from the top right to reveal the Control Center
Tap Mic Mode at the top right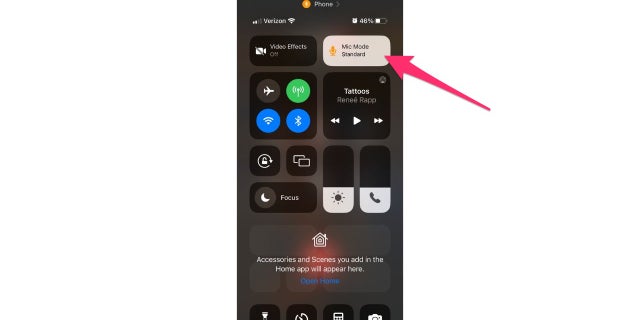 Check off Voice Isolation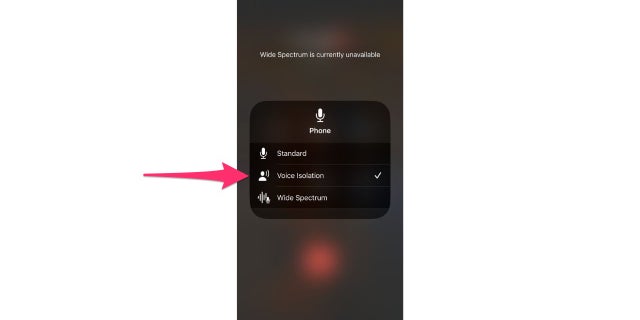 MORE: BEST WIRELESS EARBUDS EXPERT REVIEWED 
3. Web app notifications 
This update also allows you to add web apps to your home screen. What this means is that you can add any website to your home screen as a shortcut and if the site supports a true web app, it'll run from the app you added. Plus, the update lets developers send you notifications from web apps, giving your iPhone more of a Mac user feel. Here's how to do it. 
Open Safari 
Type in a website that offers a web app 
Tap the Share button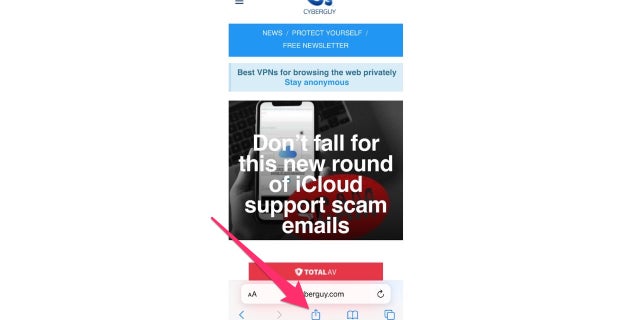 Scroll down and select Add to Home Screen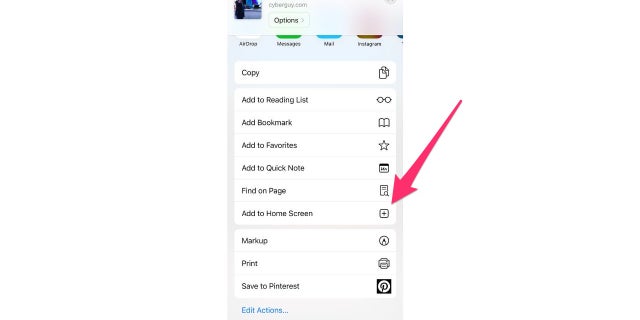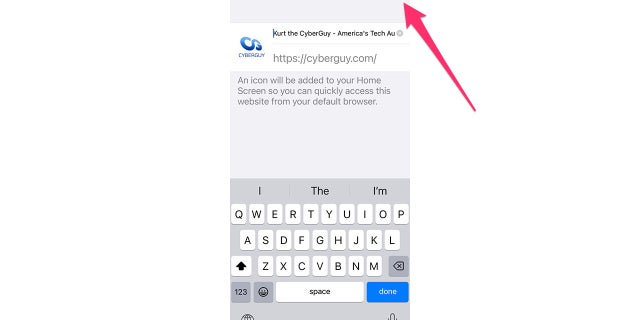 4. Improvements on the Duplicates album 
The iOS 16 update brought about the Duplicates album in your Photo library which allowed you to easily delete duplicate photos from your iPhone. With the 16.4 update, Duplicates will add redundant photos from your iCloud Shared Photo Library to the album as well. To view your Duplicates album: 
Open your Photos app
Tap Albums at the bottom
Scroll down and tap Duplicates 
MORE: PERFECT PHOTO, YET SOMEONE BLINKED? NO PROBLEM WITH THIS AMAZING TRICK 
5. Better crash detection 
This only applies if you have an iPhone 14, however, it's still worth mentioning. Crash Detection is a feature that will automatically dial emergency services for you should you ever get into an accident where you cannot reach your phone. Although it's a great feature, Apple has some issues with it going off in situations where it isn't needed (such as taking a fall while skiing). Now, Apple says that it has added some optimizations to the feature with iOS 16.4, so hopefully these mistakes stop happening so often. 
MORE: APPLE'S EMERGENCY SOS VIA SATELLITE FEATURE IS NOW LIVE. HERE'S HOW IT WORKS.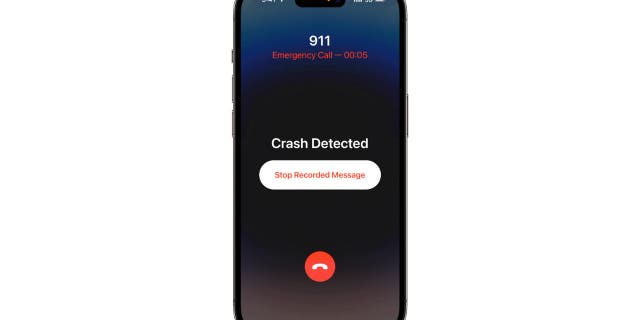 Along with these top 5 improvements listed above, here are a few other changes that are coming with iOS 16.4. 
The Apple Podcasts app is being significantly improved with new features like a Channels menu listing all the different shows belonging to a particular podcaster or podcast network and an Up Next tab that will add episodes you've saved to your queue.
There will now be VoiceOver support for maps in the Weather app
An Accessibility setting will be added to automatically dim a video when flashes of light or strobe effects are detected
Bug fixes to an issue where Ask to Buy requests from children may fail to appear on the parent's device
Addresses issues where Matter-compatible thermostats could become unresponsive when paired to Apple Home
Have you updated your iPhone to iOS 16.4 yet? Let us know how you like it. 
For more of my tips, subscribe to my free CyberGuy Report Newsletter by clicking the "Free newsletter" link at the top of my website. 
Copyright 2023 CyberGuy.com.  All rights reserved. 
Read the full article here