New York City police arrested a teenager on suspicion of involvement in an attack on a White man in Queens that officers allege was racially motivated. 
The unnamed 35-year-old victim suffered an attack from three teens behind a strip mall on Main Street in the Flushing neighborhood at around 7 p.m. on May 14, police said. The three allegedly spouted anti-White remarks during the attack before fleeing toward the F train to escape.
The victim sustained pain to the head but did not require medical attention, police said. The New York Daily News reported that the victim had refused medical attention. 
Police charged a 14-year-old male with assault as part of a hate crime, having arrested him at 10:45 a.m. Tuesday. The NYPD's Hate Crime Task Force has taken charge of the investigation. 
AUSTRIAN AUTHORITIES CHARGE TWO WITH BLASTING HITLER SPEECHES ON TRAIN INTERCOM
The NYPD did not reveal the race of the suspect. 
The FBI earlier this year released an update to its 2021 Hate Crime Statistics, noting that around 10.5% of such crimes are anti-White incidents, almost double that of anti-Hispanic incidents and more than the 7.7% of anti-Asian incidents. That number falls well-short of the anti-Black or African American hate crimes, which accounted for 31.1% of hate crimes. 
AUSTRIAN AUTHORITIES CHARGE TWO WITH BLASTING HITLER SPEECHES ON TRAIN INTERCOM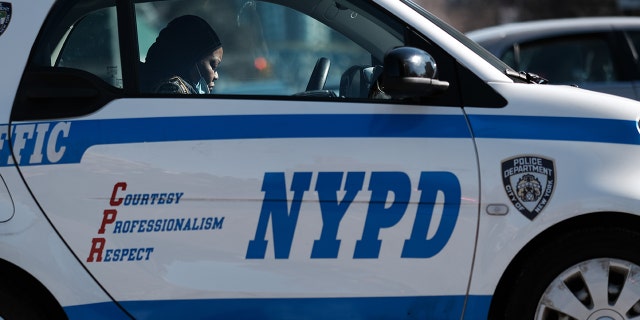 Other motivations for such crimes included religious discrimination, but racial motivation remains the primary factor.  
The attack follows an anti-White shooting in Oklahoma, in which Carlton Gilford allegedly shot and killed two men to whom he did not have any connection on April 18, according to the Tulsa Police Department.
SISTER OF POSSIBLE HATE CRIME MURDER VICTIM IN OKLAHOMA CALLS HIM A HERO, MOURNS COUNTRY'S 'AWFUL' VIOLENCE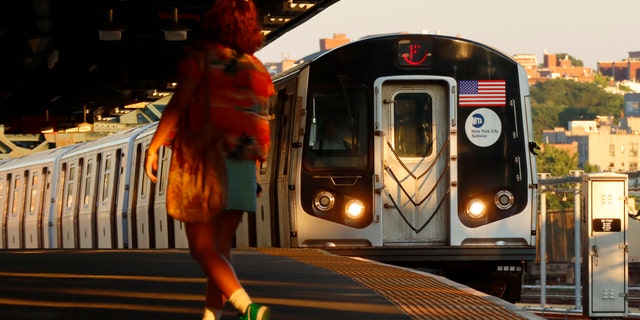 Police said Gilford, who according to jail records is homeless, went inside the Rudisill Library around 9:40 a.m., walked up behind a man sitting at a desk, and shot him in the back of the head. Later that day, at a convenience store, Gilford allegedly shot a second man.
Gilford was arrested and charged with two counts of first-degree murder, two counts of shooting with intent to kill, and one count of malicious intimidation or harassment.
The latter charge is Oklahoma's version of a hate crime. Under Oklahoma law, there is no specific hate crime statute, but malicious intimidation or harassment includes targeting someone based on their race. 
Fox News Digital's Aaron Kliegman contributed to this report.
Read the full article here