State lawmakers in Texas advanced a bill Monday to raise the age to buy certain semi-automatic rifles, a move that came days after a gunman killed eight people and injured several others at an outdoor shopping mall. 
The Community Safety, Select Committee in the state House passed House Bill 2744 with an 8-5 vote.
Two Republicans, Rep. Sam Harless from Spring and Rep. Justin Holland from Rockwall, joined the committee's Democrats voting for the bill, Fox Dallas reported. 
The bill will move to the House for a full vote. The legislation would raise the age from 18 to 21 to own "a semiautomatic rifle that is capable of accepting a detachable magazine and that has a caliber greater than .22."
ATF DIRECTOR REFUSES TO DEFINE 'ASSAULT WEAPON,' SAYS IT'S UP TO CONGRESS
Individuals such as peace officers, military service members or those discharged honorably from the armed forces could be exempt.
The bill was introduced by Democratic Rep. Tracy King, who represents Uvalde, where a gunman killed 19 elementary school children and two adults last year. 
ALLEN, TEXAS, MALL SHOOTING SUSPECT MAURICIO GARCIA HAD BRIEF 3-MONTH STINT IN THE US ARMY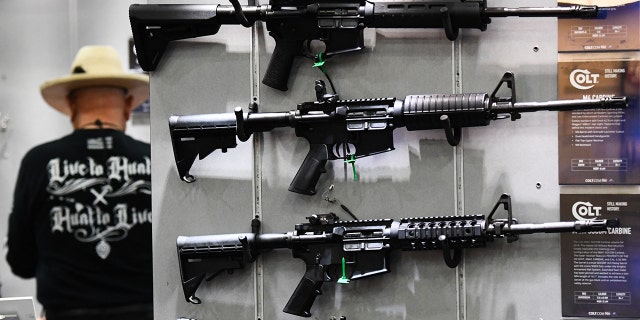 "Our voices are making a difference. The push to bring this bill to the House floor continues," tweeted State Sen. Roland Gutierrez, who also represents Uvalde.
Over the weekend, a gunman opened fire at the Allen Premium Outlets outside Dallas, killing eight people. The shooter, identified as Mauricio Garcia, 33, was killed by police officers. 
Read the full article from here