Republicans on the Tennessee Judiciary Committee failed to advance their own gun bills and will return to them next year.
Tennessee legislature bills SB1325, SB1322 and SM1029 were tabled Tuesday by the state's Judiciary Committee. The motion was approved in a 7-4 vote.
NASHVILLE KILLER AUDREY HALE SLEPT WITH JOURNALS ON SCHOOL SHOOTINGS UNDER BED, COURT DOCS REVEAL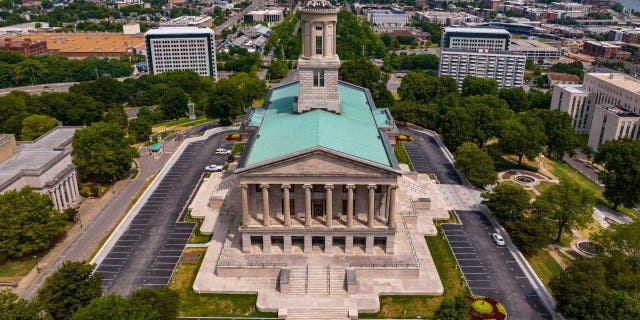 Republican Sen. Todd Gardenhire, the committee chairman, previously remarked against lawmakers he claimed were trying to "take advantage of a complete tragedy."
At the time of the remarks, the committee chair announced he would be pushing the bills to the next legislative session.
DEMOCRATS REINTRODUCE GUN SAFETY LEGISLATION IMMEDIATELY FOLLOWING NASHVILLE SCHOOL SHOOTING
"This committee is not gonna be turned into a circus by people with other agendas," said Gardenhire.
All three bills have been pushed back until January 2024.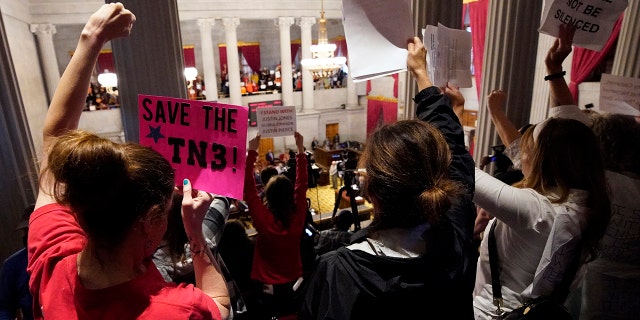 SB1325 would authorize "a faculty or staff member of a school to carry a concealed handgun on school grounds subject to certain conditions, including obtaining an enhanced handgun carry permit and completing annual training."
FLORIDA LAWMAKERS SEND DESANTIS 'MOMENTOUS' BILL THAT WOULD MAKE MAJORITY OF US STATES 'CONSTITUTIONAL CARRY'
SB1322 would require "the department of safety to issue permits with the designation 'Enhanced Handgun Carry Permit' on the front of the permit; requires the department to issue replacement permits for any permit that contains the designation "Handgun Carry Permit" upon renewal or upon the permit holder's request."
SM1029 would create "the offense of storing a firearm or firearm ammunition in a motor vehicle or boat while the person is not in the motor vehicle or boat unless the firearm or firearm ammunition is kept from ordinary observation and locked within the trunk, utility or glove box, or a locked container securely affixed to the motor vehicle or boat; requires the owner of a firearm to report the loss or theft of the firearm to law enforcement within 24 hours of the discovery of the loss or theft."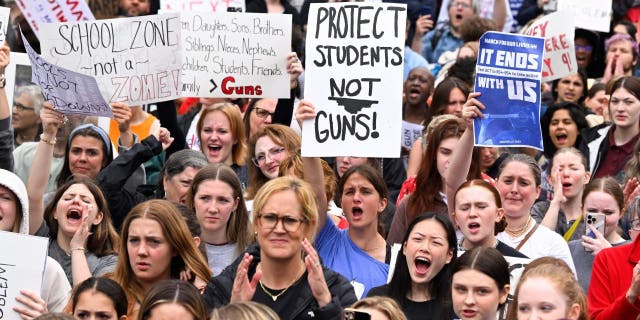 Dozens of protesters swarmed into the Tennessee State Capitol last week, demanding that lawmakers take action on gun violence as they appeared to mourn the loss of the transgender former student who shot and killed six people at a private Christian school in Nashville, Tennessee, earlier this week.
While several people held up six fingers, video from the demonstration showed multiple protesters holding up seven fingers at one point in an apparent display of how many lives were lost in the shooting that took place Monday.
"Every death is a tragedy, y'all. Seven lives," one protester could be heard saying in the clip.
Fox News' Kyle Morris contributed to this report.
Read the full article from here