Tennessee Republican Gov. Bill Lee said he intends to expand a school safety measure to include the placement of school resource officers at every school in the state following the shooting at a private Christian school in Nashville.
The governor's plan comes after a 28-year-old transgender person opened fire in the Covenant School killing six people, including three children. Law enforcement killed the suspect.
Lee opened up about the emotional impact the shooting has left on the community.
"I think we all understand when people are fearful, when people are angry, when people lash out. I have those same emotions myself, we all do," Lee told The Tennessean. "We have an obligation, I have an obligation, to do what I can and work together with leaders across this community to address people's concerns and to protect our kids in whatever way we can."
THREE DEMOCRAT STATE LAWMAKERS JOIN PROTESTERS INVADING TENNESSEE STATE CAPITOL
The governor's plan would expand a proposal to place an armed guard, otherwise known as a school resource officer, at every public school in Tennessee and offer state funding for private schools to hire an armed guard. 
Under this proposal, which would have to be approved by the state legislature, private schools would be required to hire guards with the same level of training as public school requirements. However, private schools will not be forced to take advantage of the program.
Lee issued a similar executive order last year and pushed a new school safety plan in his state of the state address earlier this year. State lawmakers in recent weeks considered the new proposal, which includes penalties for public schools found with security violations.
The governor's initial budget proposal this year included $20 million for school building security upgrades. He also plans to propose expanding this fund with additional money for private schools.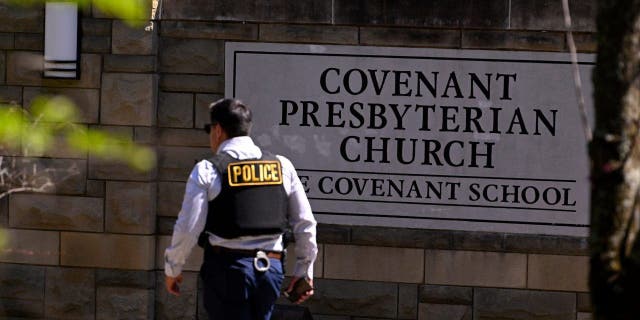 The new plan would also seek additional mental health support through school-based behavioral health liaisons. Lee previously established a $250 million mental health "trust fund" that has yet to be spent.
"Mental health concerns are something that we have to continue to invest in," Lee said. "There will be conversations across the board about mental health for students and mental health in general. And support for those who need help, and who do in fact become a threat to themselves or others."
Extreme risk protection legislation (ERPO), also known as "red flag" laws, are in place in nearly 20 U.S. states, but Lee would not explicitly commit to such a measure. Under "red flag" laws, authorities can pursue a civil legal order to strip guns from a person for a limited time if they are found to be an elevated risk to themselves or others.
'TRANS DAY OF VENGEANCE' RALLY IN DC CANCELED IN WAKE OF NASHVILLE SCHOOL SHOOTING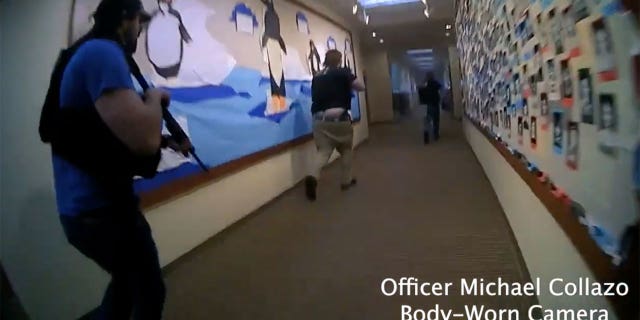 "Most practical, thoughtful people believe that individuals who are a threat to themselves or to others shouldn't have access to weapons," Lee said. "In my view, that's a practical, thoughtful approach."
Nine-year-old students Evelyn Dieckhaus, Hallie Scruggs and William Kinney were killed in the shooting along with head of school Katherine Koonce, 60, substitute teacher Cynthia Peak, 61, and custodian Mike Hill, 61.
Read the full article here