A group of teenagers allegedly attacked a 71-year-old French tourist who was strolling in New York City with his family over the weekend.
As of Wednesday, no arrests have been made.
The family of Giles Viguier, a retired lawyer from Paris, relayed to the N.Y. Daily News how a group of about five teenagers punched the elderly patriarch in midtown Manhattan, knocking him to the ground Saturday, while the French tourists were coming back from dinner during their week-long vacation in the Big Apple.
"They probably heard us speaking French and thought we were tourists," Viguier told Daily News Tuesday, speaking from his hotel. 
"We were walking back from the restaurant when a bunch of teenagers came from behind," he said in French, with his son-in-law Michael Poret, 29, translating to the newspaper. "One of the teens pushed me and I turned around to get him to stop, and he punched me in the head and I went down."
NEW YORK GOV HOCHUL ISSUES EMERGENCY ORDER BEFORE TITLE 42 EXPIRES, AS NYC BEGINS BUSING MIGRANTS TO SUBURBS
The son-in-law recalled that there were five teenagers involved, though two of them were especially aggressive. 
"I was by his side," Poret, an IT engineer who also lives in Paris, said. "They hit him in the head first."
"My wife tried to defend her father and she got punched," he added. "She then pulled out her phone and started to record the group."
"They wanted to keep hitting him until my wife started to film them," Poret said. 
Poret said one woman, who appeared to be in her early 20s, called out, "Don't touch my brother," referring to one of the young assailants, when the tourists tried to defend themselves. 
"I've seen the videos of what can happen in New York. In Paris, I would have taken them," Poret said, adding that the tourists instead "tried to de-escalate." 
When the attackers saw they were being filmed, they fled the area, Poret said. Family said Viguier suffered a bruised face and a shock to his system.
NEW YORK CITY CONSIDERING 'ALL OPTIONS' TO HOUSE ASYLUM-SEEKERS, EVEN SHUTTING DOWN STREETS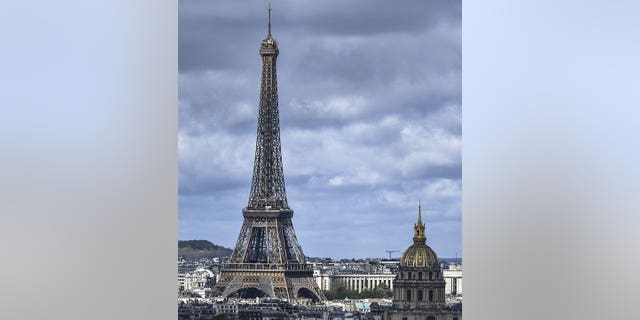 "I still love New York," Viguier said. "It can happen anywhere. My wife, however — she doesn't feel safe. It's too bad because our vacation was so good until this happened."
As of Wednesday, police had not apprehended any suspects. The New York City Police Department released a surveillance photo of one of the suspects and said investigators are asking for the public's assistance in identifying the individual in connection to the assault that occurred within the confines of the 18 Precinct. 
It was reported to police that on Saturday, May 6, 2023, at approximately 9:06 p.m., an unknown individual approached a 71-year-old male victim, at 235 W. 55 Street, police said, adding that the individual punched the victim in the face and pushed him to the ground.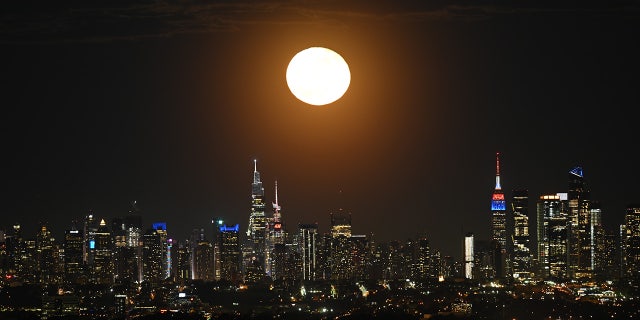 The victim was removed by EMS to Mt. Sinai West for medical treatment. The individual fled westbound on W. 55 Street. 
The NYPD asks anyone with information in regard to the incident to call the NYPD's Crime Stoppers Hotline at 1-800-577-TIPS (8477) or for Spanish, 1-888-57-PISTA (74782). The public can also submit their tips by logging onto the Crime Stoppers website at https://crimestoppers.nypdonline.org/, on Twitter @NYPDTips. Police say all calls are strictly confidential.
Read the full article here