A shooting wounded two minors on Tuesday evening in the West Garfield Park neighborhood of Chicago.
The shooting took place on Pulaski Road near the Legler Regional Library around 5:30 p.m.
"I saw just kids crying — and it was crazy. It looked like they were coming out of the library, and coming in at the same time as it happened – like right after school," witness John Christian told local outlet CBS 2. 
SAN FRANCISCO DA RELEASES VIDEO OF WALGREENS SECURITY GUARD SHOOTING ALLEGED SHOPLIFTER BANKO BROWN
One victim, 12, was carried into the library and given life-saving emergency care by a security guard near the shooting scene, according to local outlet WGN9.
The preteen was taken to Stroger Hospital and is in stable condition.
NEW MEXICO SHOOTING LEAVES AT LEAST 4 DEAD WITH TWO POLICE AND 'MULTIPLE' CIVILIAN VICTIMS
The other victim, 16, was shot twice in the leg. He was transported to Mount Sinai Hospital nearby and is expected to recover.
Authorities responding to the shooting found two suspects nearby — an adult male and a female believed to be as young as 10.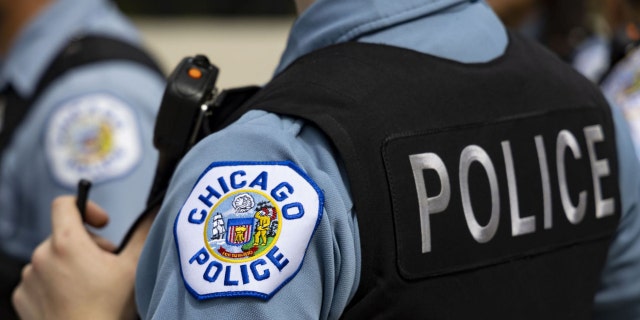 Police believe the young girl was present for the crime and may have handed the weapon to the adult suspect before he began shooting, according to CBS 2.
Chicago Police said the investigation is ongoing.
Chicago's new mayor, Brandon Johnson, was sworn into office Monday and is expected by many to be one of the most progressive leaders in the city's history.
Under former Mayor Lori Lightfoot's tenure, Chicago recorded 2,784 homicides and a total of 14,681 shooting incidents, according to police data from 2019 to this month. 
The number of homicides and shooting incidents during Lightfoot's administration notched a 9% increase from the 2,546 homicides and 13,421 shootings that took place during her predecessor, Mayor Rahm Emanuel's, final term in office. 
Fox News Digital's Bailee Hill contributed to this report.
Read the full article here