Picketing Medieval Times workers were nearly run over by a car during a protest in Buena Park, California on Thursday night.
The confrontation reportedly began when a woman slowly drove her vehicle towards the group. A passenger got out of the car and shoved the workers, some of whom were knocked down to the concrete.
"No one knew what was going on. It was pretty frightening," a protestor told FOX 11 Los Angeles.
Video shows the car approaching the protestors while people are yelling. A woman who was recording the encounter was shoved into the bushes with her phone in hand.
CALIFORNIA DOG NAMED PLATINUM, A SILVER CHIHUAHUA, HAS HAD A TOUGH ROAD, NEEDS A FOREVER HOME
FOX 11 Los Angeles reported that the suspect was put into custody and identified as a guest.
The protestors have been striking for nearly two months. The workers – whose roles ranged from queens to knights – say they're fighting for improved working conditions and higher wages.
ARNOLD SCHWARZENEGGER FILLS IN NEIGHBORHOOD POTHOLE HIMSELF AFTER 'WAITING' FOR THREE WEEKS: 'THIS IS CRAZY'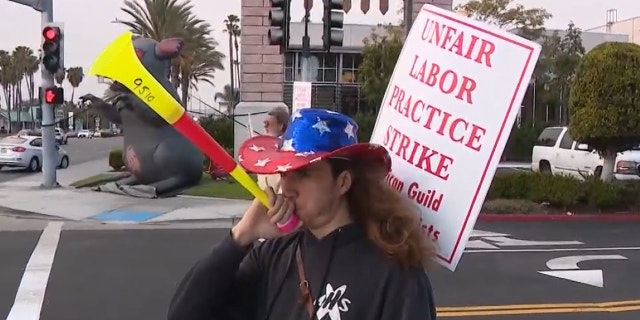 "I would have expected it from either one of the staff knights or from the management that's been unbelievably aggressive to us during this entire process." striking worker Jake Bowman said. 
"I would have expected from that, but not from a guest," he added.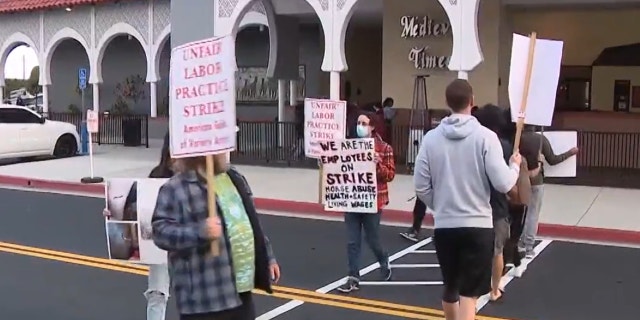 Fox News Digital reached out to Medieval Times and Buena Park Police Department for statements, but has not heard back.
Read the full article here