Property owners who have fallen victim to squatters taking over their homes are reconsidering being landlords.
Patti Peeples, 61, said investment properties were meant to subsidize her retirement, but after spending $5,000 in legal fees to remove squatters who occupied her home for 34 days, she is fed up.
"Any sort of income that I was trusting to live off of for this year is diminished because of this act of stealing," she told Fox News. "They've stolen my home from me for a period of time, and then they escalated it by doing almost $40,000 worth of damage."
SQUATTERS TAKE OVER FLORIDA HOME FOR 34 DAYS
WATCH MORE FOX NEWS DIGITAL ORIGINALS HERE
The two female squatters caused $38,000 in damage, including smashed walls and windows, cabinets off the walls, a washer and dryer missing, toilets broken, and fecal matter scattered throughout the home.
Peeples first discovered that the squatters moved in after she sent a handyman to make repairs in anticipation of a home inspection after she showed an interested buyer the home 48 hours before.
"He gives me a rather panicked phone call and said, 'Patti, there is a mother pitbull with 10 to 14 babies sleeping on the front porch and I can't go in the house,'" she said. "I had no idea why there might be a dog in my house for sale."
Peeples rents out a few homes with her business partner, Dawn Tiura, but decided to sell this one after the tenants moved out.
REALTY COMPANY: SQUATTERS MAKING LIFE MISERABLE FOR PROPERTY OWNERS, PHILADELPHIA OFFICIALS DON'T SEEM TO CARE
When Peeples attempted to ask the squatters to leave her property, they showed a lease from a fraudulent landlord and claimed they had the right to stay.
A police report showed that one of the woman was recently ejected from a nearby home in mid-February after a nearly identical situation, including a lease that listed the same address for the false landlord.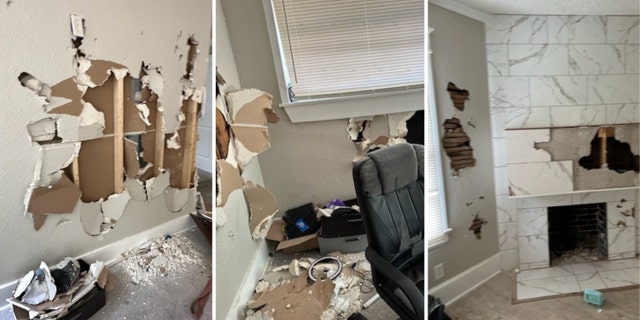 "I have absolutely no right to go into this house because these squatters have the expectation of privacy, even though the law knows that they're squatters, I know that they're squatters, and they know they're squatters," Peeples said.
Peeples said she feared for her safety during altercations with the squatters.
"We were driving by at night, and they threw a brick at my car and damaged it, and we had the window partway down, and they threw human feces into the car," Peeples said.
FLORIDA VICTIM OF SERIAL SQUATTER CALLS ON DESANTIS TO CRACK DOWN ON ILLEGAL HOME OCCUPATION
She says after going through this situation, she believes "the laws are too negative for landlords."
"It is now my decision to get rid of all of my rental properties," she said. "And I will have to figure another way out to subsidize my retirement."
Peeples added that Tiura, who is based in North Carolina, decided that she will no longer invest in Florida real estate.
In Houston, Texas Linda Jiang told ABC13 that she was also a victim of squatters after a month-long struggle.
HANDYMAN TURNS THE TABLES ON SQUATTERS WHO TOOK OVER HIS MOTHER'S HOUSE
After arriving at her property to clean up the yard, she discovered she was locked out of her rental home by squatters who changed her locks and refused to leave.
In both Jiang and Peeple's cases, police told the property owners that they were unable to help and that both situations were a civil matter that must go through the courts.
One of the squatters on Jiang's property, Tamisha Holmes-Bey, also claimed to have been a victim to a scam with a fake lease.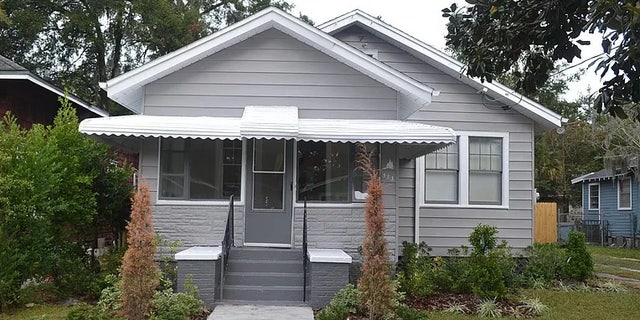 Despite telling local news outlets she was not from Texas, ABC13 discovered she lived in Texas for decades and that a woman with her name was evicted three times since 2019.
CLICK HERE FOR THE FOX NEWS APP
"It was very frustrating having to deal with this, but now I'm happy she's gone, and I'm hoping legislators will do something and change the law and protect homeowners rather than the squatters," Jiang told the local outlet.
She added that she planned to add security to the home and is considering selling the home to cease being a landlord.
Click here to learn more about the squatters in Jacksonville, Florida.
Read the full article here