"Saturday Night Live" featured a new cast member on Sunday who spoke directly to children about their genitalia and criticized Republican lawmakers for pushing back on transgender surgeries for minors. 
"If you don't care about trans kids' lives, it means you don't care about fricking kids' lives," stand-up comedian and SNL cast member Molly Kearney said to applause from the audience. 
"People need to wake up. We are making trans kids grow up too fast. We should be keeping them safe and we need to lift them up," the comedian, who identifies by "they/them" pronouns, said.
OLYMPIC SILVER MEDALIST CALLS FOR NIKE BOYCOTT AFTER RETAIL GIANT MAKES DYLAN MULVANEY PAID AMBASSADOR
SNL introduced Kearney as the show's "first non-binary cast member" in a tweet Sunday.
Kearney targeted Republicans during the skit for supporting laws that would limit or outright ban transgender surgeries for minors. 
According to a recent emergency rule released Thursday by Missouri attorney general Andrew Bailey, minors in the state will soon be required to receive therapy before proceeding with transgender surgeries. 
"I've been hung up on my genitals for far too long and I'm starting to feel like a frickin' Republican lawmaker," Kearney also said, riffing on conservative opposition to transgender surgeries for children. 
"What's happening, kids, is wrong and you don't need to be scared," the comedian continued, speaking directly to children who identify as transgender. "Our job is to protect you and your job is to focus on being a kid." 
KATIE PORTER, PIERS MORGAN CLASH OVER RILEY GAINES' EFFORTS TO KEEP WOMEN'S SPORTS FAIR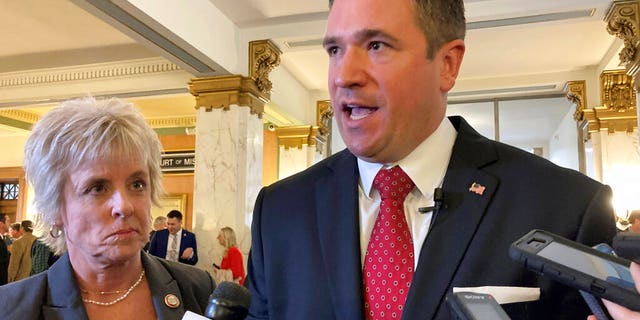 As the skit drew to a close, Kearney again voiced support for transgender children, also referring to their genitalia. 
"There's a bunch of dudes asking you about your crotch and controlling when and where you're allowed to pee. But if you just hang on, you'll look up and realize, 'you're flying, kid!'"
"Trans rights!" Kearney yelled, suspended above the audience by a harness. 
The debate over transgender representation in advertising has only grown in recent weeks as some Americans voice concerns over Bud Light's partnership with Dylan Mulvaney, a TikTok star who identifies as transgender. 
Anheuser-Busch has since responded to the backlash generated by making Mulvaney a Bud Light partner.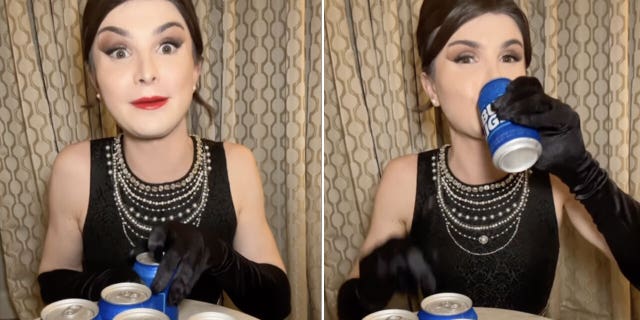 In a statement to Fox News, the company explained that it "works with hundreds of influencers across our brands as one of many ways to authentically connect with audiences across various demographics and passion points."
Fox News' Gabriel Hays contributed to this report.
Read the full article here