The four University of Idaho students killed in an off-campus home invasion stabbing in November will receive posthumous honors at Saturday's commencement, according to the school.
Classmates discovered the bodies of Kaylee Goncalves, 21; Madison Mogen, 21; Xana Kernodle, 20; and Ethan Chapin, 20; on Nov. 13, hours after police allege 28-year-old Bryan Kohberger, a Ph.D. criminology student at the neighboring Washington State University, snuck into their house and ambushed them at 4 a.m.
The slayings inside a six-bedroom rental house on King Road just steps from the edge of school property shocked the local community in Moscow, Idaho, the university campus and people across the country.
Mogen, a Coeur d'Alene native and senior marketing major studying at the College of Business and Economics, and her fellow Pi Beta Phi sorority sister Kernodle, a junior in the same program from Post Falls, are up first, according to Jodi Walker, the university's executive director of communications.
IDAHO MURDERS: ETHAN CHAPIN'S PARENTS BREAK SILENCE ON LAST TIME THEY SAW SON
The university is hosting two commencement ceremonies, one in the morning and the other in the afternoon, with nine programs split between them.
"The morning ceremony, at 9:30, will have Madison Mogen receiving a bachelor's degree in marketing and Xana Kernodle receiving a certificate in marketing," she said. "At the 2 p.m. ceremony, Ethan Chapin will get a certificate in recreation, sport and tourism management and Kaylee Goncalves will get a bachelor's degree in general studies."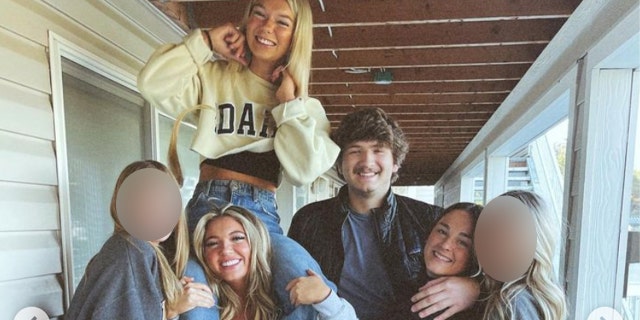 Chapin was Kernodle's boyfriend, a Washington state native who lived nearby in the Sigma Chi fraternity house, about 200 yards from King Road, and was spending the night at the King Road home at the time of the attack.
He was also a triplet, and his brother, Hunter, remains a member of Sigma Chi. His sister, Maizie, is also still attending the university.
WATCH: Ethan Chapin's parents reflect on last moments with their son
He was studying sport and tourism management.
Goncalves, of Rathdrum, was a member of Alpha Phi and was set to graduate at the time of her murder. She had hoped to move to Austin, Texas, for a new job and had already moved out of the King Road home but came back to visit. 
IDAHO MURDERS: BRYAN KOHBERGER DA CALLS IN BIG GUNS FROM STATE TO JOIN DEATH PENALTY CASE
WATCH: Steve Goncalves following suspect's arrest: It feels like a little bit of weight has been relieved
Two other housemates survived the attack. One told police she saw a masked man with "bushy eyebrows" leaving through a rear sliding door.
According to Scott Green, the university's president, the owner of the rental home has donated the property to the school, which plans to demolish it and erect a memorial garden for the victims and other students who have died.
"We will never forget Xana, Ethan, Madison and Kaylee, and I will do everything in my power to protect their dignity and respect their memory," Green said in February. "Together we will rebuild and continue to support each other."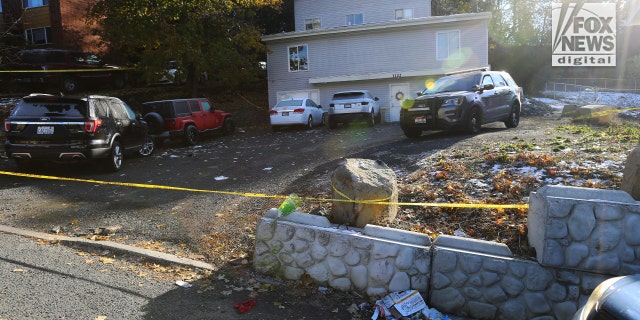 Weeks after the attack, police and the FBI arrested Kohberger at his parents' house in Pennsylvania's Pocono Mountains.
He had driven there from Washington State University in Pullman, Washington, in mid-December, taking the suspect vehicle on a cross-country road trip with his dad. 
In court documents released in January, police said they found DNA evidence on a knife sheath discarded near Mogen's body. They also used phone data and surveillance cameras to track Kohberger's movements before and after the crime.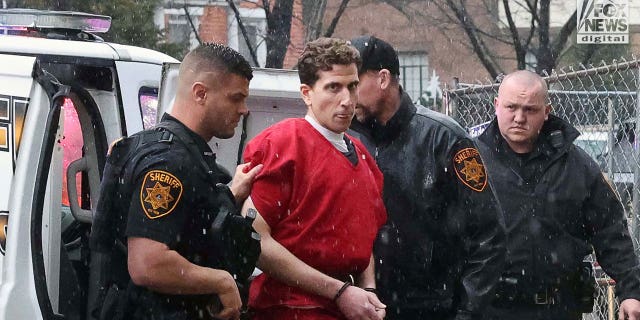 He allegedly stalked the King Road home a dozen times before the stabbings and returned to the scene one last time hours later, according to a police affidavit.
He is being held without bail at the Latah County Jail in Moscow on four counts of first-degree murder and a felony burglary charge. A status conference is scheduled for May 22.


Read the full article here