A shooting on a Dallas Area Rapid Transit train Sunday killed one person and left two others injured, according to police.
DART police officers responded to the shooting on a Green Line train near Hatcher Station in Dallas, Texas, at around 4:30 p.m. CT.
Two people, including a bystander, were shot during the altercation, which is believed to have stemmed from an argument, police told WFAA.
Both victims were transported to a hospital, where one of them was pronounced dead. The other victim's condition is unknown at this time.
AT LEAST 8 DEAD, 11 INJURED AFTER DRIVER PLOWS INTO CROWD NEAR MIGRANT SHELTER IN BROWNSVILLE, TEXAS
A third victim was injured after being struck with shrapnel, according to police. That victim was treated at the scene.
As of early Monday morning, no arrests have been made in connection with the shooting, and it is unclear what the argument was about.
DALLAS MALL SHOOTER: WHO IS MAURICIO GARCIA?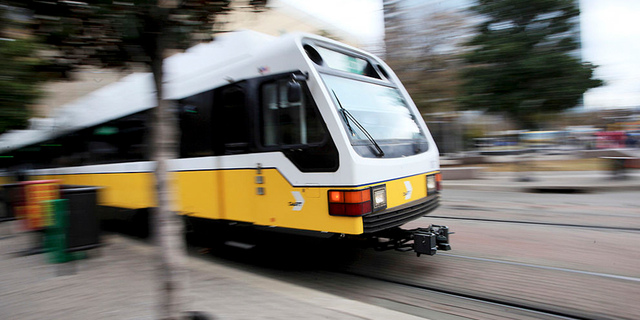 Operations of the Green Line train were disrupted for hours as police responded to the shooting and investigated the scene, DART wrote on Twitter.
Read the full article here