A shooting at a birthday party in Birmingham, Alabama, Friday night left one person dead and three others injured, according to police.
Police responded to calls of multiple people shot in the 900 block of 47th Street North at around 10 p.m. local time, Birmingham Police public information officer Truman Fitzgerald said in a video statement.
Officers arrived at the scene and located one woman and three men injured in front of an apartment building before rendering aid. Birmingham Fire and Rescue Service rushed the victims to a hospital for treatment. 
SURFING GATOR SPOTTED AT ALABAMA BEACH RELAXING NEAR HUMAN BEACHGOERS
The men were shot, and the woman suffered injuries not caused by gunfire, police said. One of the men has been pronounced dead. The remaining victims suffered non-life-threatening injuries.
ALABAMA YOUTH BASEBALL COACH, UMPIRE GET INTO FIGHT DURING GAME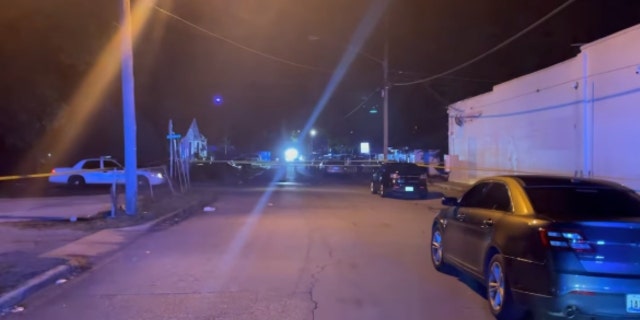 The preliminary investigation determined that a birthday party was happening in the area when a suspect approached the party attendees and opened fire.
Police do not have any suspects in custody at this time.
Read the full article here