The Senate rejected a bill introduced last month by Sens. Ted Cruz, R-Texas, and Cynthia Lummis, R-Wyo., that proposed to strip the salary from a Biden administration official overseeing federal fuel efficiency regulations.
The GOP bill — which was introduced on Sept. 29 as an amendment to a fiscal year 2024 appropriations package — failed in a 49-47 floor vote Tuesday in which Sen. Joe Manchin, D-W.Va., joined Cruz, Lummis and 44 other Republicans who voted in favor. If it had passed, the bill would have stripped the salary of Ann Carlson, the acting administrator of the National Highway Traffic Safety Administration (NHTSA), a Transportation Department subagency.
"It's disappointing but unsurprising Senate Democrats were keener on keeping in place an ethically-challenged, environmental zealot who wants to ban gas cars than protecting the Senate's constitutional authority on presidential nominations," Cruz said in a statement after the floor vote.
"With this vote, the Biden administration will continue violating the Vacancies Act and crusading against traditional American energy," the Texas Republican continued.
TOP REPUBLICANS LAUNCH PROBE INTO LEONARDO DICAPRIO-FUNDED BLUE STATE LAWSUITS AGAINST BIG OIL
Republicans on the Senate Commerce Committee led by Cruz, who is the panel's ranking member, have argued the White House is skirting constitutional requirements by allowing Carlson to lead NHTSA in an "acting" capacity. Earlier this year, after substantial industry and congressional opposition over her past environmental activism, Carlson failed to clear Senate confirmation to permanently lead NHTSA.
Carlson, though, remains NHTSA's acting administrator despite failing to be confirmed by the Senate. Because the White House withdrew her nomination before she received a floor vote, she is technically allowed to be paid as NHTSA's acting administrator since she wasn't directly rejected, a loophole Cruz's bill aimed to close. 
BIDEN ADMIN GIVES MAJOR PROMOTION TO OFFICIAL WHO FAILED SENATE CONFIRMATION OVER CLIMATE ACTIVISM
And while serving as the agency's acting administrator, Carlson helped craft NHTSA's most-aggressive-ever fuel economy standards in July. Experts warned the regulations would substantially increase car prices and force electric vehicle purchases, but Carlson said they would "reduce harmful emissions."
"Ann Carlson is an exceptionally capable and dedicated public servant who remains laser focused on safety and is undeterred by partisan attacks that attempt to distract from the agency's lifesaving work," a Transportation Department spokesperson told Fox News Digital prior to the vote Tuesday. 
"Under her leadership, NHTSA has issued recalls affecting nearly 70 million vehicles in the United States, finalized 18 rules, and seen roadway deaths decline five consecutive quarters. Her service has helped advance NHTSA's mission to save lives and reduce the economic costs of roadway crashes," the spokesperson added.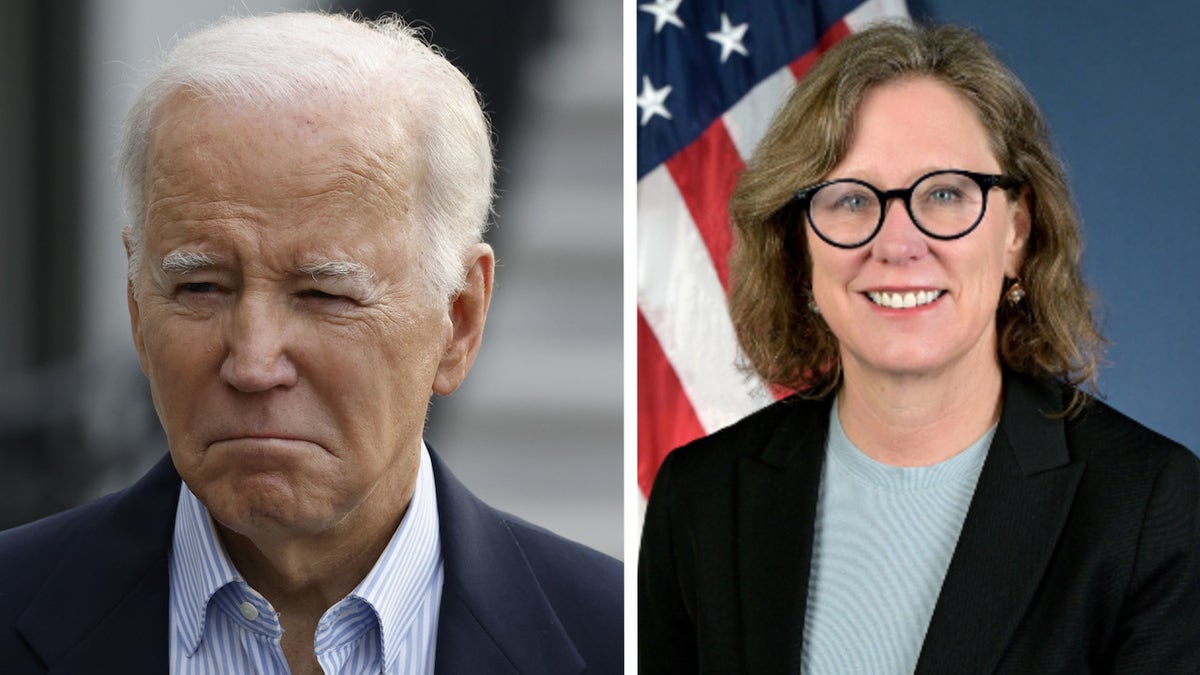 Ahead of the vote on Cruz and Lummis' bill Tuesday, Sen. Brian Schatz, D-Hawaii, said, if approved, the bill would set a dangerous precedent moving forward. He noted that multiple officials served lengthy tenures during the Trump administration in an acting capacity.
NEW REPORT UNMASKS TRUE COSTS OF ELECTRIC VEHICLE MANDATES: 'REMAIN MORE EXPENSIVE'
"It is fine for you to disagree with fuel efficiency standards. It is fine for you to never want to move on from the internal combustion engine and to oppose the electric vehicle revolution. That's fine," Schatz remarked on the Senate floor. "What is not okay is the United States Senate coming in and defunding a position of an administrator with whom you disagree."
In addition, over the weekend, Republican Commerce Committee staff circulated a memo first obtained by Fox News Digital which highlighted the panel's findings from an ethics investigation the panel opened into Carlson.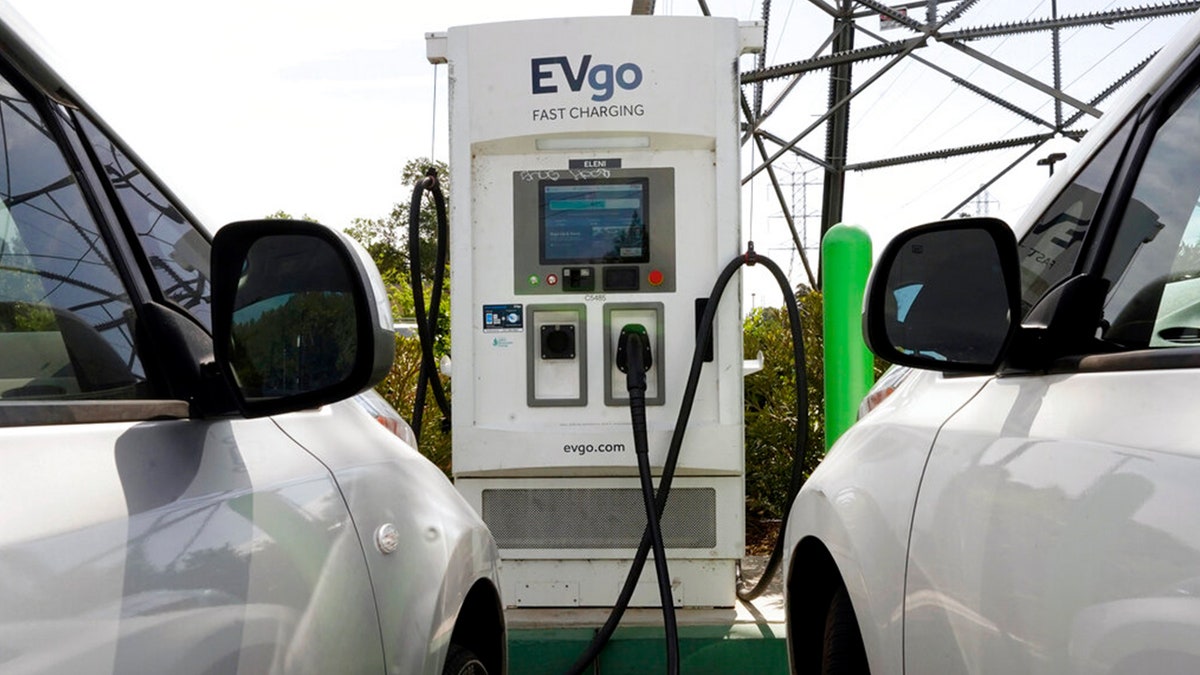 According to the memo, while she was an environmental law professor at UCLA, Carlson was actively involved in and helped coordinate California law firm Sher Edling's efforts to pursue novel litigation against fossil fuel companies. In recent years, Sher Edling has filed more than a dozen so-called climate nuisance lawsuits on behalf of cities, counties and several states, arguing the oil industry has been aware of climate change impacts for decades.
Fox News Digital previously reported that Carlson worked with Dan Emmett, the chairman of the Emmett Institute on Climate Change & the Environment to raise money from liberal non-profit organizations to fund Sher Edling's work through an indirect dark money fund. The pair secured support from Terry Tamminen in his role as the Leonardo DiCaprio Foundation's CEO at the time.
According to tax filings, between 2017 and 2020, the secretive Collective Action Fund for Accountability, Resilience, and Adaptation (CAF) wired more than $5.2 million to Sher Edling. Then, in 2021 alone, CAF funneled another $3 million to the firm.
Carlson also reported in financial disclosures that she provided pro bono consulting for Sher Edling on its litigation against oil companies.
Read the full article here