FIRST ON FOX: Sen. Tim Scott, R-S.C., is demanding answers from the Biden administration and warning that its new mortgage rule will create additional risk and prevent more American families from making homeownership a reality.
Scott is conducting oversight of the new rule which would force good-credit home buyers to pay more for their mortgages to subsidize loans to higher-risk borrowers. Experts have said under the rule, people with credit scores in the neighborhood of 680 might pay another $40 more per month on a $400,000 loan to subsidize higher-risk mortgages.
"We have already seen how the Biden administration's failed economic policies have spurred inflation and hurt markets," Scott told Fox News Digital. "I'm concerned that recent actions taken by Director [Sandra] Thompson simply create additional risk and could result in more families struggling to make homeownership a reality."
He added, "The road to homeownership doesn't end when you receive a mortgage—we must ensure that federal housing policy is risk-based and sustainable in the long run."
BIDEN RULE WILL REDISTRIBUTE HIGH-RISK LOAN COSTS TO HOMEOWNERS WITH GOOD CREDIT
In a letter to Director of the Federal Housing Finance Agency (FHFA) Sandra Thompson Monday, obtained by Fox News Digital, Scott is demanding answers on the agency's decision to increase fees on creditworthy borrowers, while decreasing fees on borrowers who pose a higher risk—such as those individuals who may have low credit scores or high loan-to-value ratios.
The FHFA, which oversees federally backed home mortgage companies Fannie Mae and Freddie Mac, led the rule change, which would allow consumers with lower credit ratings and less money for a down payment to qualify for better mortgage rates than they otherwise would have.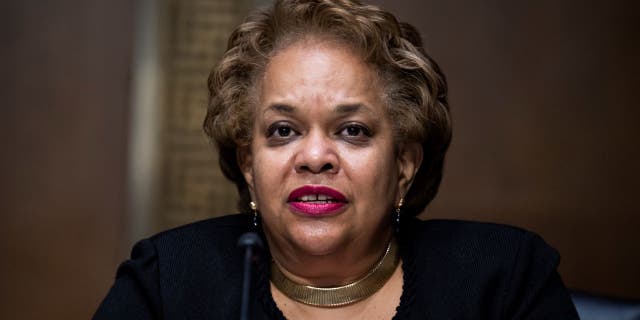 Thompson and the FHFA have said the new rules are designed to "increase pricing support for purchase borrowers limited by income or by wealth" and comes with "minimal" fee changes, and claimed that the move will "more accurately align pricing with expected financial performance and risks of the underlying loans.
Scott said those claims have only "raised more questions." 
SENATE GOP SLAMS 'PERVERSE' BIDEN RULE FORCING PEOPLE WITH GOOD CREDIT TO SUBSIDIZE HIGH-RISK MORTGAGES
"As you are aware, prior to 2008, the Enterprises did not engage in risk-based pricing—guarantee fees varied according to the volume of mortgages delivered by individual lenders, where larger lenders received better pricing than smaller lenders," Scott wrote in the letter, adding that after the collapse of the GSEs into conservatorship, guarantee fees "were increased and became more risk-based, resulting in pricing differences tailored to loan characteristics." 
Scott reminded that despite congressional mandates and efforts to introduce risk-based pricing for fees charged on loans delivered to the Enterprises, the average price has remained in the same range for years.
"With these recent changes, risk-based pricing has seemingly been diluted in an effort to introduce additional cross-subsidies, the latest change being announced in January 2023," Scott said, adding that a review of the pricing framework reveals that for borrowers with a given loan-to-value ratio, the changes from the prior pricing framework results in "decreased fees and assessed for acquisitions of loans to borrowers with lower credit scores yet increased fees for loans to borrowers with higher credit scores."
Scott also said that loans to borrowers with minimal down payment "resulted in lower fees, regardless of credit scores."
BIDEN IS TRYING TO CREATE A SOCIALIST UTOPIA: SEN. TIM SCOTT
"Whereas initial adjustments to the pricing framework were described as changes that 'began to address the issue of lower-risk loans subsidizing the pricing of higher-risk loans,' the changes made under your leadership have clearly resulted in a reduction of risk-based pricing by flattening the relationship of credit risk to credit score and LTV," Scott wrote.
He added that Thompson has claimed that "the Enterprises engage in risk-based pricing to, among other things, better ensure their safety and soundness, protect taxpayers, and serve their mission."
"But the evidence is lacking," Scott said, demanding that Thompson brief his staff to "set the record straight…no later than May 19."
Scott is demanding answers to how the average guarantee fee has changed under her leadership; whether cross-subsidization increased the pricing of credit risk associated with loans delivered to the Enterprises and more.
Read the full article here