Russia has once again resumed the top job in the United Nations Security Council by filling the presidency for the month of April, and security officials are concerned how the Kremlin will use its influence while it sits in the rotational seat.
The presidency shifts each month among the 15 member states on the council. So, Russia's tenure in the seat will be short.
But officials say Moscow could use its brief position to influence the council's agenda, prioritize or deprioritize certain issues, and appear as a legitimate world leader to Russians at home. 
UN AGENCY CALLS ON GOVERNMENTS TO IMPLEMENT GLOBAL ETHICAL FRAMEWORK FOR AI
"It's not going to be a happy month," Jonathan Wachtel told Fox News Digital. 
Wachtel served as counsel to the U.S. permanent representative and mission to the United Nations on foreign policy and global communications during the Trump administration.
"Russia had the presidency last February. That's when the invasion started in Ukraine. And here we are, a year later, at arguably the most precarious point in the war," Wachtel said in reference to the heightened risk of nuclear warfare and increasingly tense geopolitical relations. 
"Moscow's going to be running the Security Council. That's not good."
The Kremlin has already set a meeting for the April agenda that will be chaired by its foreign minister Sergei Lavrov, who has repeatedly given false narratives regarding Russia's war aim in Ukraine, levied accusations of Nazism against the Kyiv administration, and propelled dangerous rhetoric regarding nuclear escalation against the West. 
Some have suggested that Russia, when it last held the presidency, used its position to mislead the world when it came to its intentions regarding Ukraine and then attempted to justify its invasion by alleging abuses by Kyiv in eastern Ukraine.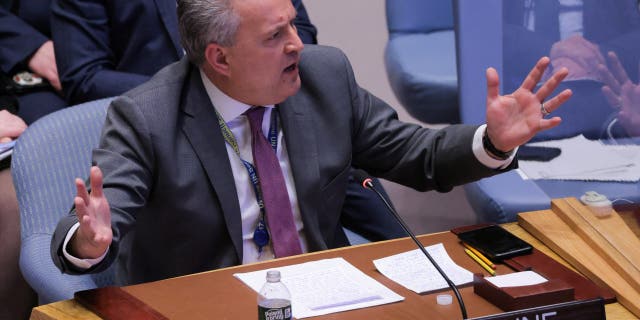 Though Russia's rhetoric did little to convince its fellow U.N. Security Council members or the international community as a whole following its invasion, the Kremlin's use of propaganda has proven successful at home, where it appears to receive broad support for its deadly war against Kyiv.
"Putin will use Russia's new position to push propaganda both domestically and internationally to advance the narrative that Russia is not only a great power… but also it has moral high ground," Rebekah Koffler, a Russia expert and former Defense Intelligence Agency intel officer, told Fox News Digital. 
But, most significantly, Koffler pointed out that Russia sitting in the highest international seat presents "bad optics" for nations attempting to maintain a sense of world order.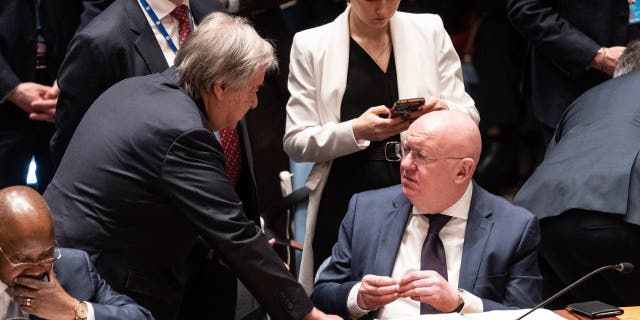 UKRAINE CALLS FOR EMERGENCY UN MEETING OVER PUTIN'S 'NUCLEAR BLACKMAIL' IN BELARUS
"In reality, Russia's new position will not change the balance of power with the U.N. Security Council or at the U.N. at large," Koffler said. "But the optics are terrible for the West. You've got a country – whose leader is subject to an arrest warrant by the International Criminal Court – running the top global organization whose primary mission is to regulate international relations and uphold international law.
"This development just shows that there's a disconnect within the current international system, as far as justice and mission," she added. 
Ukraine, along with some Western scholars, have questioned whether Russia even legitimately holds a valid seat on the U.N. Security Council, given that when the body was established following World War II, the Soviet Union was listed as a permanent member, not Russia. 
Wachtel pointed out that the dissolution of the Soviet Union, coupled by Moscow's continued power as a permanent member of the Security Council, has not sat well with former USSR states, like Ukraine.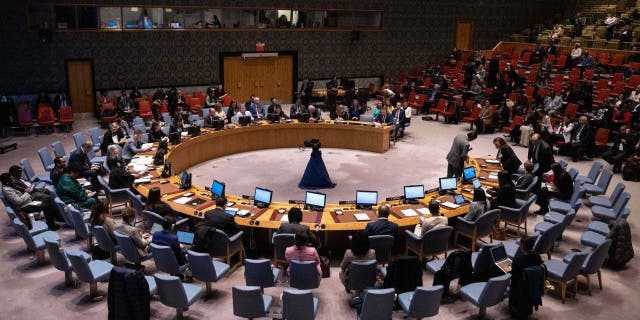 "The Soviet Union was in all reality a country that was run by a central power in Moscow and there was a collective of 15 republics from the Baltics, through Central Asia into the Caucuses," he laid out. "So the transformation of the Soviet Union into the Russian Federation… is problematic for the other 15 independent countries that spun off from the Soviet Union.
"These are legitimate questions that these independent countries have every right to ask because Moscow is no longer representing that [bloc]." he added.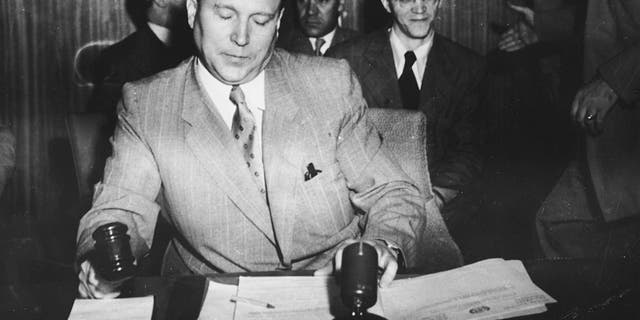 UN DENOUNCES ALLEGED TORTURE, HUMAN SHIELDS, OTHER WAR CRIMES IN UKRAINE CONFLICT
A similar argument has been made against China as the Republic of China (ROC), which is now the Taiwan-based government, was listed as the permanent member, not the People's Republic of China (PRC), which took it over for Beijing in the early 1970s. 
"This has been the status quo for decades now and trying to scrap Beijing and Moscow's presence on the council given their geopolitical prowess and historical legacy would make it very difficult to make sense of the world order and try to make progress," Wachtel said. "As much as Americans and Western liberal democracies would love to see representation in the world that is beneficial to mankind and help to limit the power of autocratic regimes, it's just not realistic."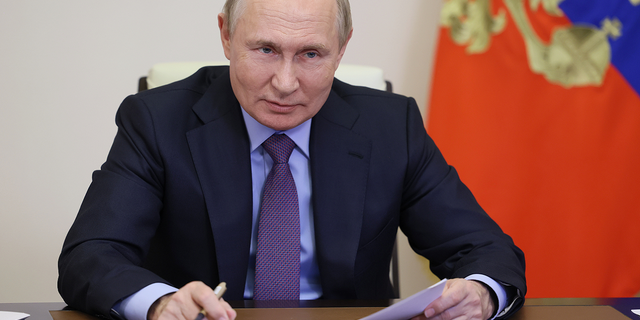 There is no procedure to remove a permanent member from the Security Council as the original member-states were intended to be everlasting.
While a country can be removed from the U.N. through a vote, Russia's veto power as a permanent member would make this route futile. 
The Russian delegation to the U.N. did not return Fox News Digital's request for comment. 
Estonia, which is not currently on the U.N. Security Council but which has faced increasing threats from Russia's aggression, condemned the move Friday and said it was "shameful, humiliating and dangerous to the credibility and effective functioning" of the U.N.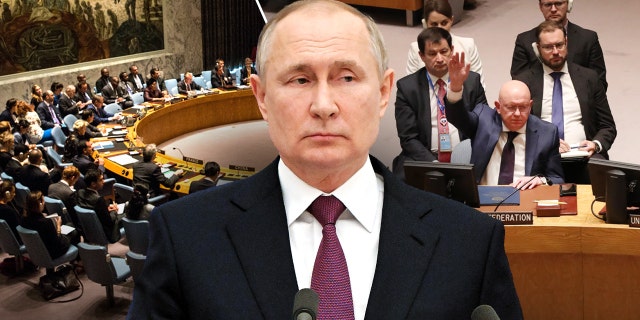 "Isn't it telling that tomorrow [April 1] on the anniversary of Bucha massacre, Russia will assume the presidency of the U.N. Security Council?" Estonian Ambassador Rein Tammsaar said during a council meeting on Ukraine. "A country that fights a war of aggression against its neighbor, commits most horrendous atrocities, threatens the world with nuclear weapons, and whose leader is a war criminal with a standing arrest warrant from the ICC should have no place in leading a body that primary purpose is preserving international peace and security."
"It is up to the responsible members of this body to counter Russia's attempts to transform the primary venue of international diplomacy into a mockery and a platform of disinformation," he warned. 


Read the full article here