Kansas City Royals pitcher Ryan Yarbrough was involved in a scary incident Sunday in the team's game against the Oakland Athletics.
Yarbrough appeared in his third start of the season for the Royals and did not get out of the sixth inning as he was nailed in the face by a comebacker. The ball came off the bat of Oakland first baseman Ryan Noda at about 106 mph. Yarbrough fell to the ground instantly and trainers rushed out to attend to him.
The pitcher walked off the field with the help of the trainers. He was replaced by Carlos Hernandez.
"Your heart drops in those moments, it is one of the worst things you can see on the field," Kansas City manager Matt Quatraro said after the game. "Luckily, when we got out there, (Yarbrough) was aware of what was going on. He is going to get more tests. As far as his outing until that point, that was just what we are used to seeing from him."
LUIS SEVERINO NOT PLEASED WITH YANKEES' CAUTION WITH LATEST INJURY: 'TRUST ME MORE'
The Royals won the game 5-1. Yarbrough went 5 2/3 innings with two strikeouts and lowered his ERA to 6.15.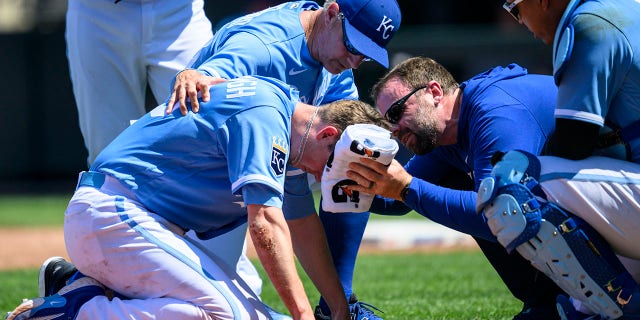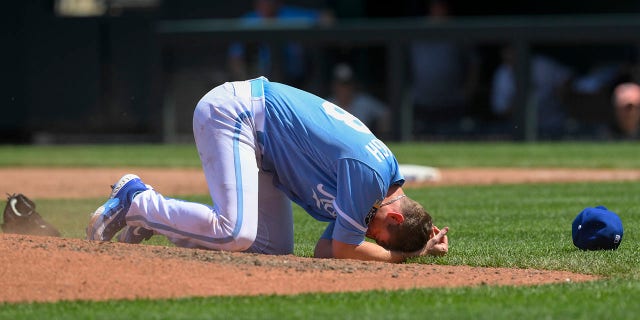 Yarbrough signed with Kansas City after spending five seasons with the Tampa Bay Rays. He earned some American League Rookie of the Year votes in 2018 when he struck out 128 batters and had a 3.91 ERA in 38 starts.
So far this season, Yarbrough has 14 strikeouts in 10 total appearances.
The Associated Press contributed to this report.
Read the full article here