Robert De Niro on Tuesday admitted to berating his former assistant Graham Chase Robinson during day two of the gender discrimination trial taking place in New York federal court.
Robinson sued the "Killers of the Flower Moon" actor in 2019 for gender discrimination, claiming De Niro assigned her "stereotypically female job duties that were inconsistent with her job title" of Vice President for Production and Finance.
After first appearing on the stand Monday, De Niro acknowledged Tuesday that he did "berate" Robinson once when she apparently didn't wake him for an important meeting.
"Yeah, fine, I berated her," De Niro said, according to People magazine. The "Irishman" actor also agreed he might have used the words "petulant," "snippy" and "f—king spoiled brat" at the time.
ROBERT DE NIRO TESTIFIES DISCRIMINATION LAWSUIT 'IS ALL NONSENSE'
Robinson's attorney Andrew Macurdy also asked De Niro whether he called Robinson a "b—h to her face."
"I was never abusive, ever," the actor snapped back, though he conceded that he might have used the word in conversations with her.
De Niro was also asked about times he requested Robinson scratch his back, which caused an outburst in the courtroom, multiple outlets reported. Per The Associated Press, De Niro said it might have happened once or twice, but "never was with disrespect or lewdness."
"Every little thing she's trying to get me on is nonsense! Shame on you, Chase Robinson," he said directly to his former employee. He then quietly blurted an apology, as he glanced toward Judge Lewis J. Liman.
A representative for De Niro did not immediately respond to Fox News Digital's request for comment.
Among other assertions, Robinson claimed De Niro called her twice during a family member's funeral and once asked the assistant to bring him a martini from Nobu at 11 p.m. De Niro denied he knew Robinson was at a funeral when he called, according to The Hollywood Reporter.
ROBERT DE NIRO'S LAWSUIT AGAINST EMPLOYEE SUING HIM FOR GENDER DISCRIMINATION MEANT TO 'HUMILIATE' HER: DOCS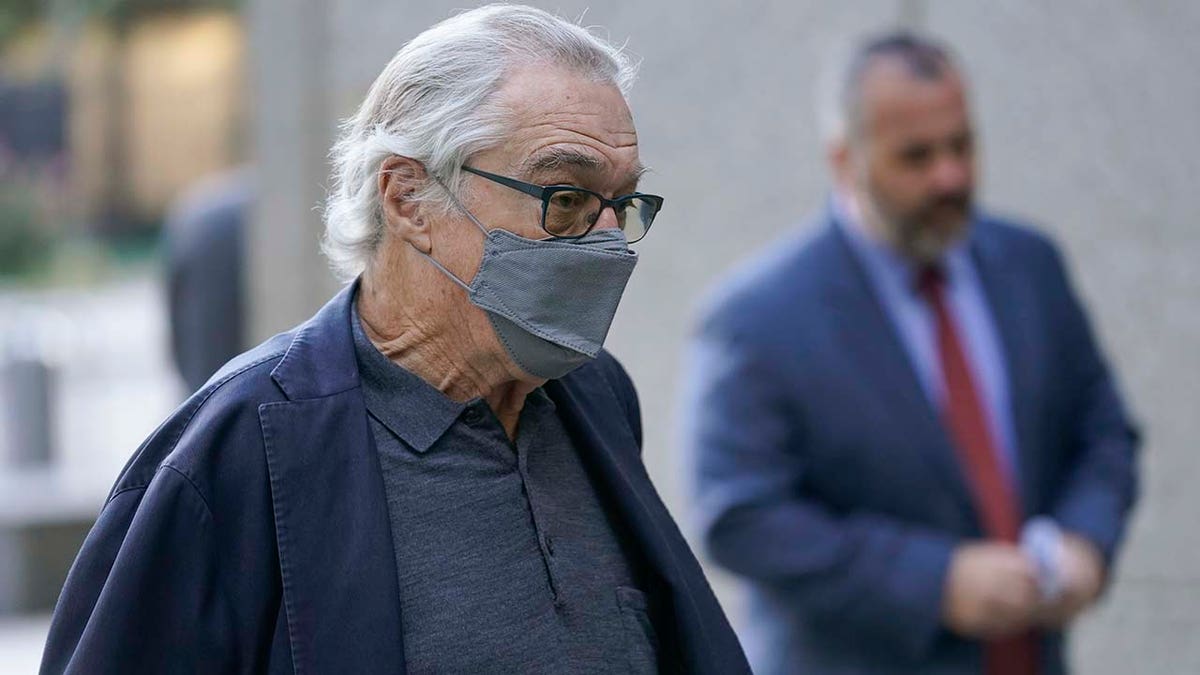 LISTEN: ROBERT DE NIRO TERRORIZES FEMALE EMPLOYEE IN PROFANITY-LACED TIRADE
Robinson began working for De Niro as an executive assistant in 2008 when she was 25. She was promoted and later resigned from her job as vice president of production and finance in 2019, according to court documents previously obtained by Fox News Digital.
De Niro stated that there were no written rules for those who worked for him because he relied on the "rules of common sense." De Niro said that he promoted Robinson at her request, but he added that her duties didn't change.
Following Robinson's resignation from Canal Productions Inc. in 2019, De Niro sued her for $6 million. The lawsuit accused Robinson of improper use of the company credit card, watching TV on company time and stealing frequent-flier miles for personal trips.
Robinson then filed a lawsuit, also in 2019, for $12 million, alleging the actor repeatedly used "vulgar, inappropriate, and gendered comments" in addition to overworking and underpaying her.
"The allegations made by Graham Chase Robinson against Robert De Niro are beyond absurd," a representative for De Niro told Variety at the time.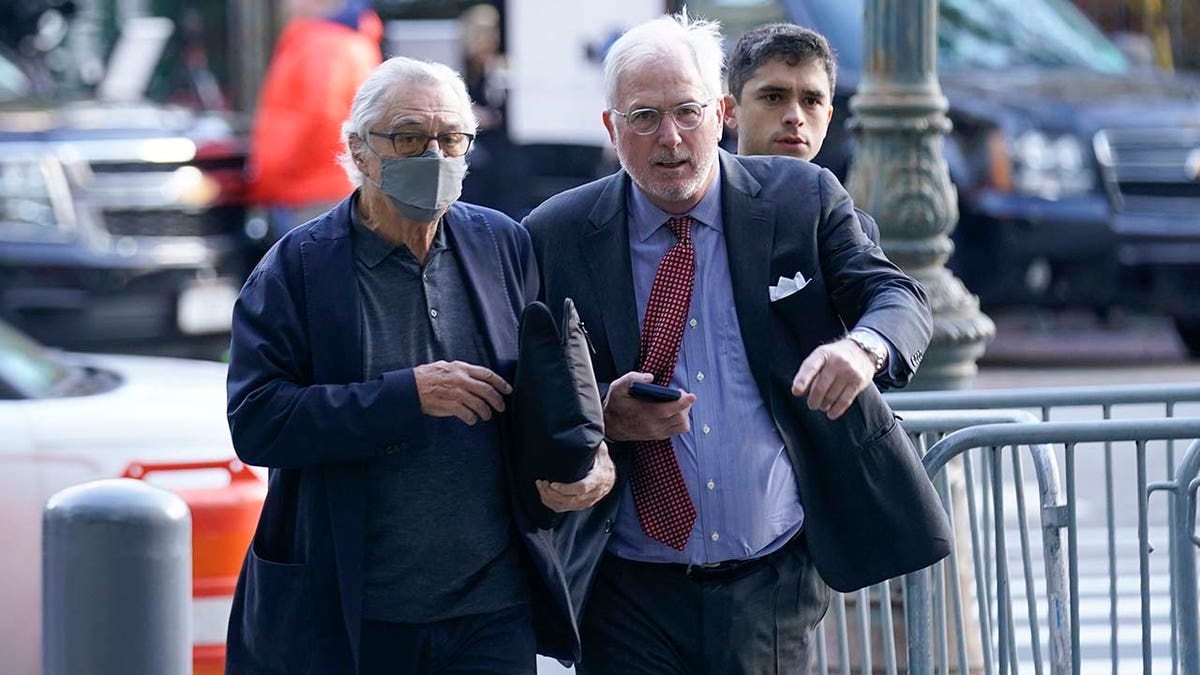 LIKE WHAT YOU'RE READING? CLICK HERE FOR MORE ENTERTAINMENT NEWS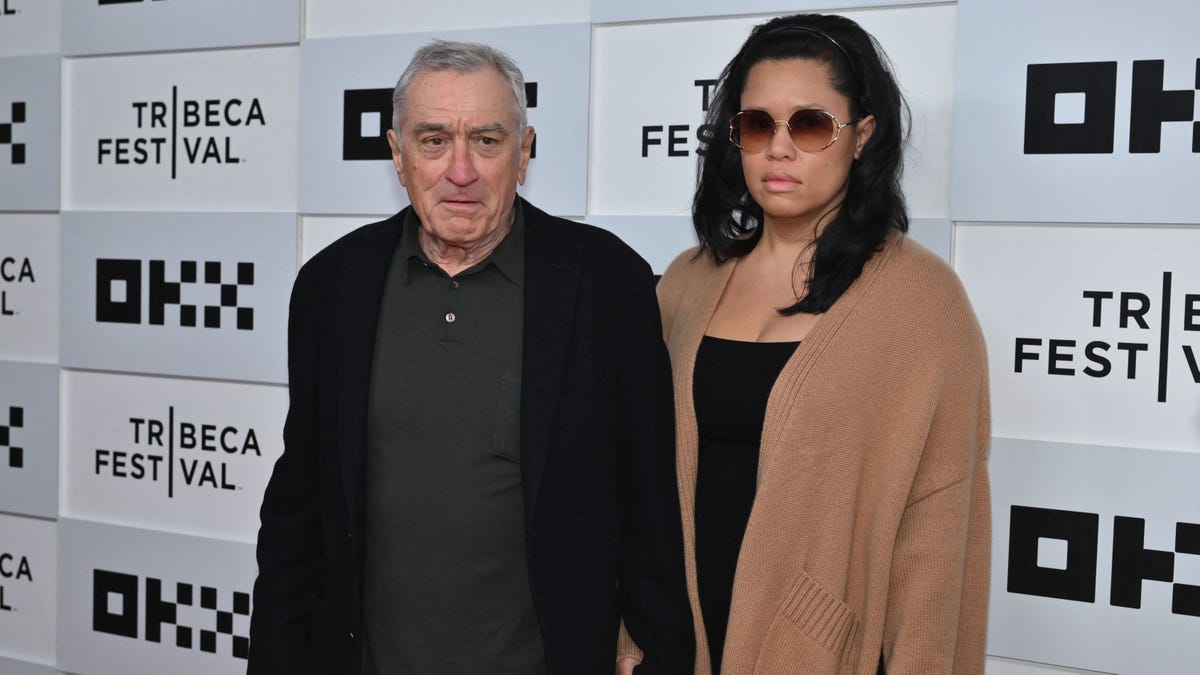 During the trial, Robinson's lawyers have also shown text messages in which they claim De Niro's girlfriend, Tiffany Chen, who gave birth to the actor's seventh child this year, issued an ultimatum to get rid of the former assistant.
"If you keep her, you and I will eventually have problems," one text, sent by Chen to De Niro and read in court, allegedly said.
De Niro denied the claims, saying Chen only wanted her off projects that had to do with decorating the couple's home.
"No one tells me what to do in my office, period," De Niro said on the stand, according to The Hollywood Reporter.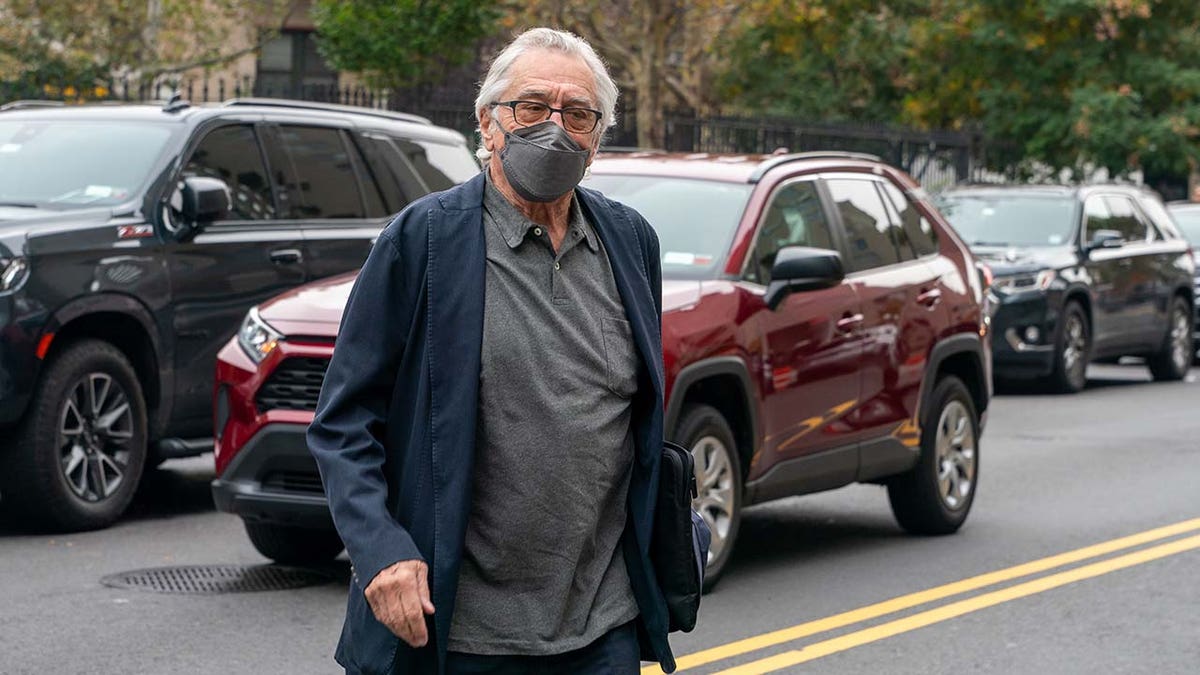 In 2022, Robinson came forward to accuse De Niro of retaliation with his 2019 lawsuit. The former assistant alleged she uncovered text messages between De Niro's employees that proved the actor's lawsuit was filed to "humiliate" her, according to court documents previously obtained by Fox News Digital. In one text exchange, a longtime employee of De Niro reportedly said that Robinson "was threatening to sue bob so they wanted to ruin her first."
The employee also said the figure De Niro sued Robinson for was "just a random number… [t]o humiliate her."
"It's not actually like they plan to go to court," the employee reportedly added in the text exchange.
Robinson's lawyer, Alexandra Harwin, partner at Sanford Heisler Sharp, said De Niro invented claims to "ruin" her client's reputation in a statement shared with Fox News Digital at the time.
"It is completely illegal for employers to retaliate against employees who complain about workplace discrimination," Harwin said. "But this is exactly what Robert De Niro did to Ms. Robinson, inventing claims to ruin her reputation and humiliate her because he knew she was going to expose his behavior."
The Associated Press contributed to this report.
Read the full article here