Rep. Dan Crenshaw, R-Texas, questioned why media companies and members of Congress get better protection than children do in schools while debating CNN's Dana Bash on Sunday.
Bash pressed Crenshaw to come up with solutions to prevent school shootings in the wake of the massacre at Covenant Presbyterian school in Nashville, Tenn., last week.
"Are you collectively, House Republicans, telling the American people that mass shootings, including of young children, is that just something that's going to happen, and you're not going to make any moves to try to stop it?" she asked Crenshaw.
The Republican pushed back on the suggestion his party was indifferent to these tragedies. After laying out the difficulties with enacting legislation around school shootings, he said more security was needed.
TENNESSEE GOVERNOR TO EXPAND PROPOSAL FOR ARMED GUARDS IN SCHOOLS AFTER NASHVILLE SHOOTING
These situations were "hard to prevent" because they were so "random" without a clear pattern, he said.
"It's not like criminal activity which you can target and prevent through law enforcement," Crenshaw said. 
He also noted that while mass shootings get a lot of attention, they are statistical anomalies compared to other violent crime. The best solution was to put at least two armed security guards on every school campus across the country, he argued.
"The truth of the matter is if we had a minimum of two armed guards or police officers at every single school in America, you'd probably prevent these from here on out," he said.
That answer did not satisfy Bash, who argued that the common denominator was the weapon used.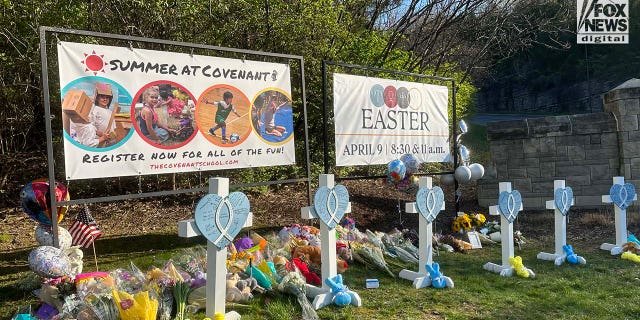 TENNESSEE CAPITOL PROTESTERS APPEAR TO MOURN NASHVILLE SCHOOL SHOOTER'S DEATH: 'SEVEN LIVES'
"They're done by guns, and guns are the leading cause of death for children and teens in the U.S.," she said. "So shouldn't helping save the lives of children be a top priority for you as a member of the House majority?"
Crenshaw agreed it should be a top priority and armed, trained security would "absolutely stop this."
The Republican added that it was rare in his experience, to see schools without "armed police presence" these days. 
"[T]here was nothing like that in these last few mass shootings. There's no armed guards there, so if I'm looking for actual solutions, that would be it," he said referring to the massacres in Nashville and Uvalde, Texas.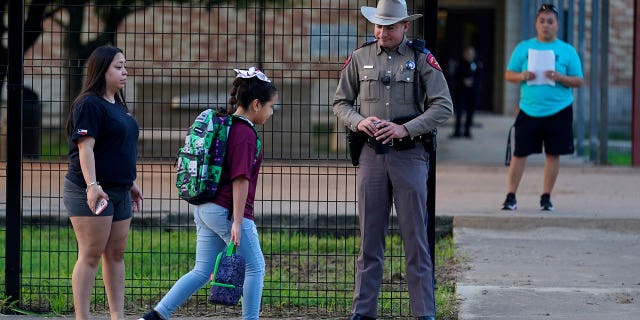 PASTOR BATS DOWN REPORTER DISMISSING 'PRAYERS' AFTER NASHVILLE SHOOTING: 'WE NEED TO LOVE EACH OTHER'
Last year a special Texas House committee revealed that it took over 70 minutes for police officers to confront the gunman at Robb Elementary School, despite being on the scene within a couple of minutes. 
Bash balked at Crenshaw's response, asking, "So the answer is more guns?"
"No, the answer is armed guards," he retorted. "The kind of guns that protect the President, that protect you all at CNN."
Crenshaw argued schools shouldn't be less protected than media buildings, corporate offices, shopping malls or the halls of Congress.
"Is it easy to get into your headquarters at CNN? Absolutely not. There's armed guards there. There's single points of entry. I think we should look at our schools as a place that is precious and have the same kind of security that your corporate offices do, that we do in Congress," he said.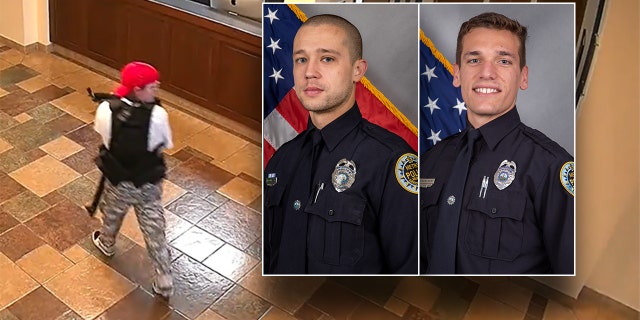 Tennessee Republican Gov. Bill Lee said he would expand a proposal to place an armed guard at every public school in Tennessee and offer state funding for private schools to hire an armed guard. Under this proposal, which would have to be approved by the state legislature, private schools would be required to hire guards with the same level of training as public school requirements. 
'You're not going to get rid of guns," Crenshaw said. "People will figure out other ways to commit mass violence," he added.
Bash denied that armed security at Parkland, Florida and Uvalde helped to stop those school shootings.
"But [the school resource officers] weren't there, which is the point," Crenshaw pointed out. 
Fox News' Landon Mion and Paul Best contributed to this report.
Read the full article from here