The Tampa Bay Rays are on a roll to start the 2023 season and are winning games by a margin professional baseball hasn't seen since the late 1800s.
The Rays on Sunday routed the Oakland Athletics 11-0 to improve to 9-0 on the season behind a one-hitter from Drew Rasmussen, Ryan Thompson and Jason Adam and a grand slam from Brandon Lowe.
The team is the first to win its first nine games since the 2003 Kansas City Royals. Tampa Bay has also outscored opponents 75-18, scoring the most runs in the big leagues but allowing the fewest. The Rays have won every game by four or more runs, trailing only a 13-game run by the 1884 St. Louis Maroons of the Union Association as the longest at a season's start.
The streak is the longest at any point of a season since 10 by the 1939 New York Yankees. The longest winning streak to start a season is 13 by the 1982 Atlanta Braves and 1987 Milwaukee Brewers.
BENCHES CLEAR IN WHITE SOX-PIRATES GAME AFTER SCARY COLLISION LEAVES ONEIL CRUZ WITH BROKEN ANKLE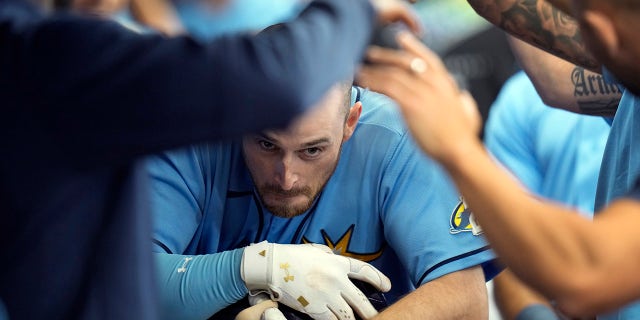 "Essentially just everything going exactly the way that we want to," Lowe said, via MLB.com. "This is incredible baseball that we're playing, and we hope to keep it up."
Rasmussen allowed his only runner on Ramon Laureano's two-out double in the second inning. He's given up three hits over 13 scoreless innings. He added eight strikeouts to his total. Manager Kevin Cash said Rasmussen "set the tone" for the game.
"It just opens things up. You have the opportunity to fill up the strike zone a little bit more, a little bit faster," Rasmussen added. "The way they're going right now is unbelievable. I can't say enough good things."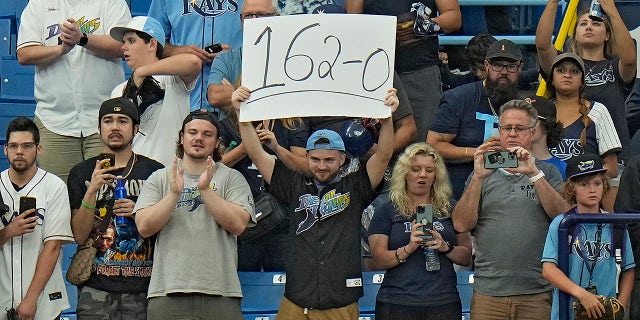 Wander Franco and Harold Ramirez had home runs as well.
The Associated Press contributed to this report.
Read the full article here