Hundreds of students were seen marching outside a high school in Kansas City, Missouri, Tuesday in a show of support for Ralph Yarl, a 16-year-old Black teenager who allegedly was fired at by an 85-year-old White man in a shooting prosecutors say had a "racial component" involved. 
The "Unity Walk" at Staley High School came a day after Andrew Lester was charged with one count of armed assault and one count of armed criminal action in relation to the April 13 incident, in which Yarl was shot twice with a .32 caliber pistol in the head and arm. 
Yarl's aunt, Faith Spoonmore, wrote in a GoFundMe that her nephew was picking up his younger brothers at a friend's house last Thursday evening in Kansas City and accidentally went to the wrong home one block away because he did not have his phone. The second property was where the shooting occurred. 
"We love you Ralph! We love you Ralph!" students were heard chanting Tuesday outside of Staley High School, where Yarl attends. 
KANSAS CITY MAN CHARGED FOR SHOOTING BLACK TEEN THROUGH HIS FRONT DOOR: PROSECUTOR 
Around 700 to 800 students had been expected to attend the event, according to KMBC. 
"Ralph Yarl, a junior at Staley High School, was shot after mistakenly arriving at the wrong address to pick up two younger siblings," Dan Clemens, North Kansas City Schools superintendent, said in a message posted on the school district's website. "Our thoughts are with the Yarl family, and I know I speak for all of us when we wish him a full and quick recovery. 
"Ralph is an excellent student and talented musician. He maintains a stellar GPA while taking mostly college level courses," Clemens added. "While he loves science and hopes to pursue that career path, his passion is music. Thankfully, we know he is now recovering alongside family." 
Yarl's father Paul told The Kansas City Star that his son was discharged from a hospital on Sunday and is now home in the care of his mother, who works as a nurse. 
THREE KANSAS CITY POLICE OFFICERS WOUNDED IN SHOOTING DURING UNDERCOVER FENTANYL INVESTIGATION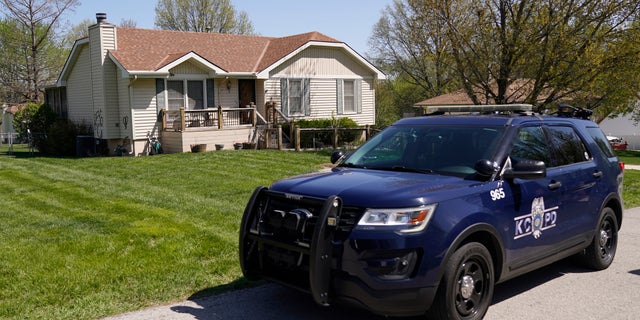 Clay County Prosecuting Attorney Zachary Thompson said at a press conference Monday that "there was a racial component" to the shooting. 
Lester told police that he had just gone to bed when he heard his doorbell ring, so he picked up his gun and went to the door, according to a probable cause statement. He saw a Black male pulling at the exterior door handle and shot twice through the glass door because he thought his house was being broken into, the statement said.  
There is no indication that Lester and Yarl exchanged any words, and no one else witnessed the shooting, the prosecutor said. There is also no home surveillance footage that recorded the encounter.  
Lester was not in custody as of Tuesday, but a warrant with a $200,000 bond was issued for his arrest. Thompson said Monday he is not aware of Lester's whereabouts. His home had been vandalized with black spray-paint and eggs over the weekend.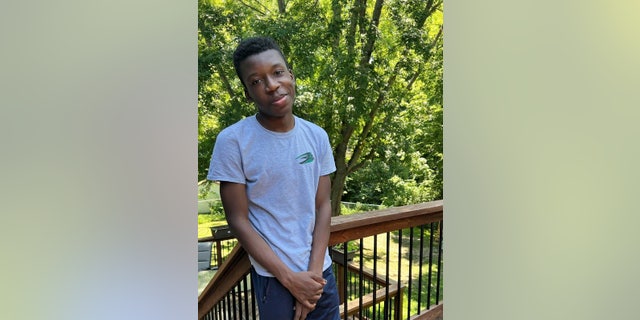 In a joint statement Monday, attorneys Ben Crump and Lee Merritt – who are representing Yarl – said, "Moments after the family got off the phone with President Biden, who offered his prayers for Ralph's health and for justice, we learned that the prosecutor will be charging the man who is responsible for the deplorable shooting of this innocent boy. 
"Gun violence against unarmed Black individuals must stop. Our children should feel safe, not as though they are being hunted," the statement obtained by Fox News Digital added. "While this is certainly a step in the right direction, we will continue to fight for Ralph while he works towards a full recovery."
Fox News's Paul Best and The Associated Press contributed to this report. 
Read the full article here