A lingering hip injury has forced Rafael Nadal to pull out of next week's Rome Masters tennis tournament.
The 22-time Grand Slam winner originally suffered the grade 2 injury to his left hip flexor in January during the Australian Open. He ultimately lost in the second round of the tournament, marking his earliest Grand Slam exit since 2016.
Nadal, who is a 10-time Rome Masters champion, revealed Friday that his hip has taken longer than expected to fully heal.
"I'm very sorry to announce that I will not be able to be in Rome," the 36-year-old said in a statement on social media.
"You all know how much it hurts to miss another one of the tournaments that have marked my professional and personal career for all the love and support of the Italian tifosi."
NOVAK DJOKOVIC ALLOWED TO COMPETE IN US OPEN AS UNITED STATES SET TO CHANGE COVID-19 TRAVEL POLICY
He added that the slow recovery has prevented him from training at a high level.
"Despite having noticed an improvement in recent days, there have been many months without having been able to train at a high level and the readaptation process has its times and I have no choice but to accept them and continue working," said Nadal.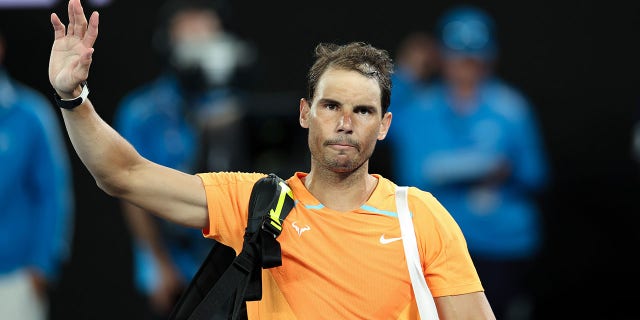 Two weeks ago, Nadal decided to withdraw from the Madrid Open because of the issues he was experiencing with his hip.
The French Open is set to begin May 28. Nadal has dominated at Roland Garros, where he is a 14-time winner.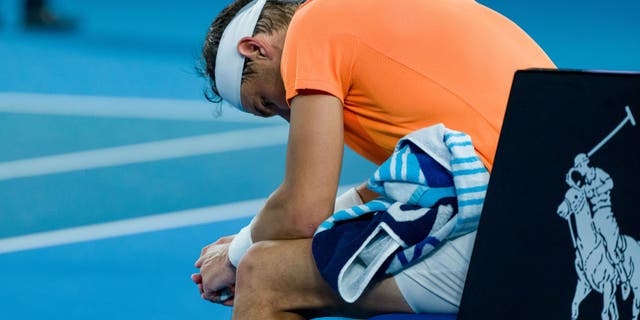 He has competed in the tournament every year since 2005, but the current condition of his hip cast doubt of his participation for this year. He has not publicly revealed whether he will play in Paris later this month.
Nadal was previously the top-ranked player in the world, but he currently sits in the No. 14 spot. It marks the first time Nadal has fallen outside the top 10 in 18 years.
Read the full article here