Federal agents arrested a man at a hotel just outside Philadelphia on Monday in connection with the escape of two inmates from one of the city's jails earlier this month.
Michael Abrams, 21, was arrested Monday afternoon in Berwyn, Pennsylvania, for allegedly aiding Ameen Hurst, 18, and Nasir Grant, 24, in their May 7 escape from the Philadelphia Industrial Correctional Center, according to FOX 29. Grant was taken back into custody on Thursday while Hurst remains missing.
Authorities did not reveal how Abrams is allegedly involved in the inmates' escape. He is the third person to be arrested in connection with the prison break.
Xianni Stalling, 21, was charged with escape and criminal conspiracy while Jose Flores-Huerta, 35, faces charges of criminal conspiracy, hindering apprehension and escape. Flores-Huerta was already incarcerated in connection with a September 2021 group beating that killed a 28-year-old. 
PHILADELPHIA INMATE NASIR GRANT BACK IN CUSTODY DAYS AFTER PRISON ESCAPE, SECOND INMATE STILL MISSING
"This is just a word of caution that people who do not cooperate in this investigation, people who were culpable in the escape – warrants are going to be issued, arrests are going to be made," Robert Clark from the U.S. Marshals Fugitive Task Force said Monday after Abrams' arrest, according to FOX 29.
Stalling allegedly met Hurst when she was behind bars on charges related to a stabbing from last fall. She was released in February when the charges were dropped.
Officials believe Stalling helped facilitate the phone conversation Hurst had with an unknown man three hours before the escape in which he made arrangements to be picked up near a bridge behind the prison. Stalling allegedly alluded to the escape during a video call with another prisoner a day after the incident.
PERIMETER GUARDS NOT ON DUTY WHILE TWO INMATES ESCAPED FROM PHILADELPHIA PRISON: 'COULD HAVE PREVENTED THIS'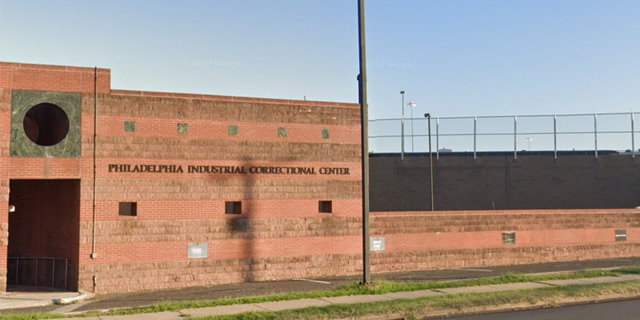 "You had the opportunity to run from jail," Stalling is allegedly heard telling the prisoner. "You didn't hear nothing about no inmates leaving? … They just climbed the fence and run."
This conversation took place approximately two hours before correctional staff, Philadelphia police or media outlets became aware of the escape. Though Hurst and Grant missed three headcounts following their escape, officials did not discover they were gone until about 3 p.m. on May 8.
Their cell doors and the door to a recreation yard were left unlocked, allowing them to pass through undetected before cutting a hole in a fence surrounding the recreation yard. The two then climbed over two additional barbed wire fences onto a road outside the prison.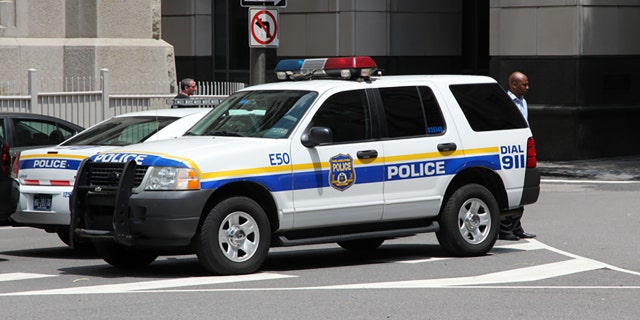 Hurst was arrested on March 21, 2021, for allegedly killing four people in three different shootings spanning from December 2020 to March 2021. He is still on the run as of Tuesday morning and is considered by officials to be "dangerous."
Grant was in custody on conspiracy drug charges and conspiracy weapons charges.
This was the first Philadelphia prison break since 2010.
Read the full article here