The suspect facing charges of leaking U.S. military intelligence documents searched classified intelligence reporting for the word "leak" after the story broke.
Jack Teixeira, the 21-year-old Massachusetts Air National Guardsman accused of leaking documents the Department of Defense says contain "sensitive and highly-classified material," was charged Friday with unauthorized retention and transmission of national defense information and willful retention of classified documents.
PENTAGON LEAK SUSPECT JACK TEIXEIRA CHARGED IN FEDERAL COURT, TELLS DAD 'I LOVE YOU'
According to an FBI affidavit, Teixeira used his government computer to search for the word "leak" not long after news about the disclosures first broke.
"According to a second U.S. Government Agency, which can monitor certain searches conducted on its classified networks, on April 6, 2023, TEIXEIRA used his government computer to search classified intelligence reporting for the word 'leak,'" the affidavit reads. "The first public reporting regarding the Government Information appeared on or around April 6, 2023."
Teixeira was looking for classified reporting on intelligence agencies' assessment of the identity of the leaker, the FBI indicated.
JACK TEIXEIRA CHARGED IN PENTAGON LEAK INVESTIGATION: READ THE DOCUMENTS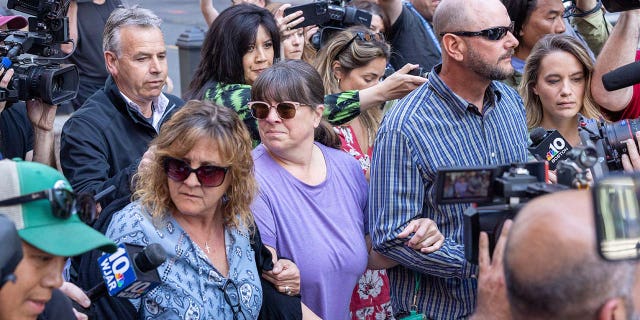 A criminal complaint obtained by Fox News on Friday says the FBI on Monday interviewed a member of a social media platform who told a special agent that an individual – later identified to be Teixeira – began posting on the platform "what appeared to be classified information" starting in December 2022. 
The postings, the person said, appeared on a group aimed at discussing "geopolitical affairs and current and historical wars."
WHO IS JACK TEIXEIRA, THE AIR NATIONAL GUARDSMEN ALLEGEDLY BEHIND LEAKED CLASSIFIED DOCUMENTS?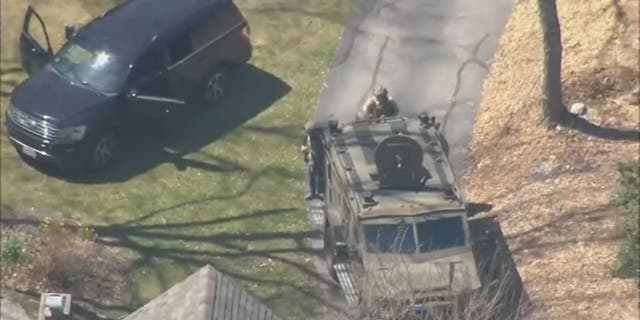 FBI ARRESTS MASSACHUSETTS AIR NATIONAL GUARDSMAN JACK TEIXEIRA IN PROBE OF CLASSIFIED DOCUMENT LEAKS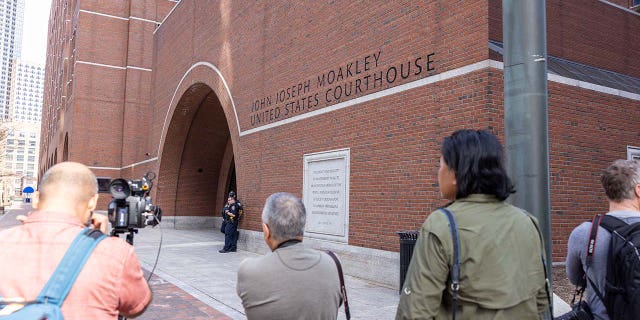 Teixeira, wearing handcuffs and khaki prison jumpsuit, was read the charges against him on Friday shortly after 10 a.m. local time during an appearance in federal court in Boston. 
He did not enter a plea and was ordered detained pending a detention hearing set for Wednesday, April 19, according to the U.S. Attorney's Office for the District of Massachusetts.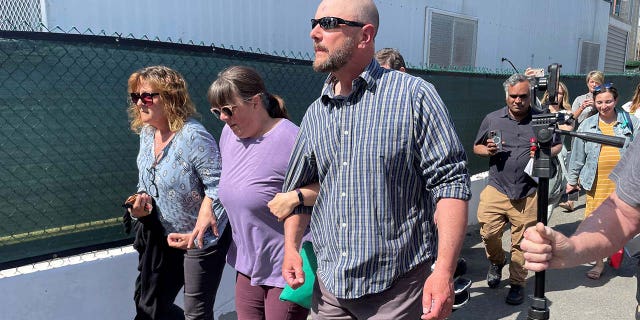 The appearance at the federal courthouse comes after Teixeira was taken into custody by the FBI Thursday at his home in North Dighton, Massachusetts. 
President Biden said Friday he has directed military and intelligence agencies "to take steps to further secure and limit distribution of sensitive information, and our national security team is closely coordinating with our partners and allies."
Fox News' Greg Norman and Marta Dhanis contributed to this report.
Read the full article here