Officials are sending warnings out to Pacific Northwest residents this weekend as temperatures in the region are expected to break records. 
The National Weather Service said that an early-season heat wave had the potential to bring temperatures up 20 to 30 degrees above average and that "numerous records may be broken" as daily highs approach or exceed 90 degrees Fahrenheit. 
It has issued a heat advisory through Monday for many of the western parts of Oregon and Washington state. 
The agency's office in Portland, Oregon, said dangerous heat would create moderate to major risk of heat-related illnesses. 
EARLY HEAT WAVE IN PACIFIC NORTHWEST COULD BREAK RECORDS
"Practice heat safety, and remember the rivers and lakes are still very cold!" it tweeted. 
Multnomah County – where the hub is located – warned people to prepare their homes. 
However, officials there are not planning to open cooling centers. 
"This is the first significant event … and it is early for us," Chris Voss, the county's director of emergency management, said, according to The Associated Press. "We're not seeing a situation where we are hearing that this is extremely dangerous. That being said, we don't know if it's going to drift."
Up the West Coast, the weather service in Seattle said temperatures were likely to reach the upper 80s to low 90s there on Sunday and Monday.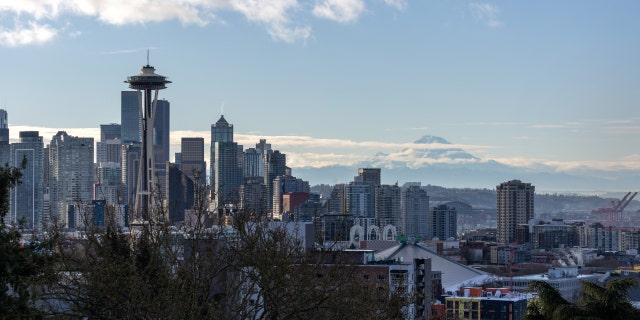 TORNADOES TEAR THROUGH PLAINS STATES, DAMAGING BUILDINGS
"This will pose a moderate to major risk of heat-related impacts. Most at risk are those without effective cooling or adequate hydration," it tweeted. 
The King County Regional Homelessness Authority tweeted that its severe weather response protocols activated on Saturday. The county directed transportation operators to let people ride for free if seeking relief from the heat or heading to a cooling center.
"While the temperature outside may be warm, many local rivers and lakes are still very cold. Please take extra caution this weekend, wear a life jacket, supervise children in or near water and do not swim alone," Mayor Bruce Harrell wrote.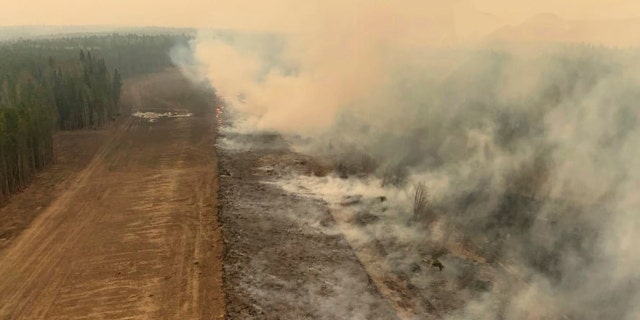 A heat advisory was issued for Tacoma starting Saturday afternoon through Monday evening.
The unseasonably high temperatures could also fan the flames of dozens of wildfires burning in the Canadian province of Alberta. 
Officials there have declared a state of emergency. 
The Pacific Northwest has faced scorching heat and unprecedented wildfires fueled by climate change in recent years. 
Some 800 people died in Oregon, Washington and British Columbia during a heat dome weather event in the summer of 2021. 
The Associated Press contributed to this report.
Read the full article here