An Ohio man was arrested and charged after he allegedly beat his father's girlfriend and set her on fire which led her to jump out of a second-story window in an effort to escape.
Robbi Robinson, Jr., 23, was charged with aggravated arson and felonious assault for Thursday's attack.
Body camera footage from a Fairfield Township Police officer shows the arrest of Robinson, who was wearing a winter coat despite temperatures reaching 80 degrees.
The victim, 50, told officers that Robinson had beaten her to the point two of her teeth were knocked out before dousing her with gasoline and throwing a flame at her, according to WLWT. She then jumped out of the house on Arroyo Ridge Court to escape the abuse.
OHIO BODYCAM FOOTAGE CAPTURES SUSPECTS HIDING IN DRYER, UNDER BLANKETS DURING DRUG BUST
A neighbor called 911 to report the incident after his dogs were frantically barking and led him to the woman lying on the ground.
"I see one of my neighbors laying in the grass, and she looked like she was covered in dust. So I come running over, and her immediate action was, 'He set me on fire,'" Dennis Williams told the outlet.
The woman was airlifted to the hospital with second-degree burns covering half her body. She was listed in critical condition and was placed into a coma.
OHIO WOMAN ESCAPES CAPTIVITY AFTER BANDITS DOUSED HER WITH BLEACH, BEAT HER: POLICE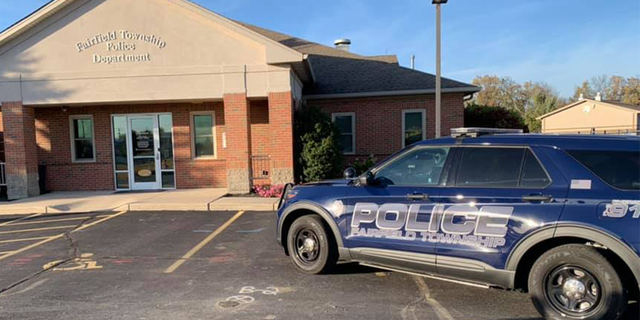 In the body camera footage, Robinson purports that he had no idea what happened to his father's girlfriend.
"I don't know what happened. It just went off," he told the arresting officer.
The officer asked if anyone else was inside the house and Robinson replied that his "stepmother" was. The officer then told him the woman "jumped out the back."
CLICK TO GET THE FOX NEWS APP
"Oh, she did?" Robinson responded.
The motive for the attack is unclear.
Robinson is being held at the Butler County Jail on a $200,000 bond.
Read the full article here