New York City is following through with a plan to send migrants to upstate New York after resistance from local leaders and a temporary restraining order. 
The plan was announced Friday to provide temporary housing at two hotels in Orange Lake and Orangeburg for as many as 300 single, adult men seeking asylum for up to four months. 
However, the proposal met resistance, which led to a delay after an initial transfer had been touted for Wednesday – even as the city said plans had not changed.
A spokesperson for Mayor Eric Adams previously said that New York City officials had intended to move forward with at least part of the plan and send "a small number of asylum seekers" to Orange County. However, by the end of the day, The Associated Press reported that no migrants had arrived at the Crossroads Hotel. 
NEW YORK CITY CONSIDERING 'ALL OPTIONS' TO HOUSE ASYLUM-SEEKRS, EVEN SHUTTING DOWN STREETS
Fabien Levy also reportedly explained that the city needs "the federal government to step up, but until they do, we need other elected officials around the state and country to do their part."
"We were discussing legal and safety concerns with our state partners, and while we paused yesterday, our plans have not changed," Levy told Fox News Digital in an emailed statement on Thursday morning. 
Local officials accused the mayor of doing the same thing southern governors had: bussing out asylum-seekers without properly alerting the municipalities where the people were headed.
COURT ORDER BLOCKS NYC PLAN TO MOVE MIGRANTS UPSTATE AFTER CITY AND COUNTY OFFICIALS FIGHT BACK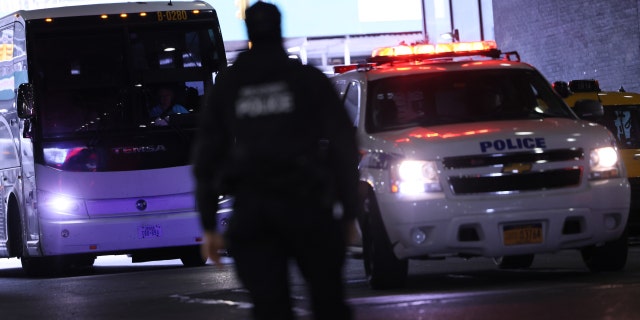 "It was a sneak attack in the dark of night," Orangetown Supervisor Teresa Kenny said at a Wednesday news conference.
Kenny said her Rockland County town secured a temporary restraining order stopping the Armoni Inn and Suites from taking in asylum-seekers as its lawsuit progresses. That's in addition to emergency declarations in both Rockland and Orange counties that are designed to block hotels or motels from housing migrants.
Rockland County Executive Ed Day said the county was pursuing its own litigation.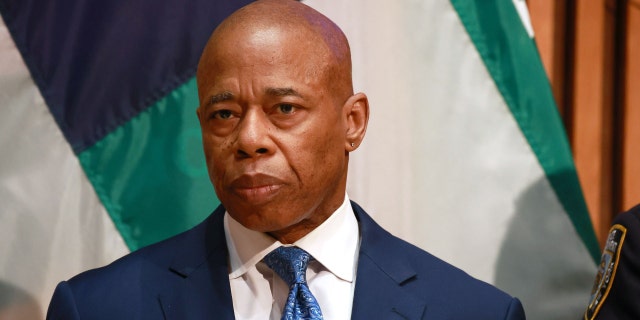 New York City has struggled with a surge of more than 60,000 asylum-seekers since last spring. The administration has been using hotels to house migrants and 37,500 asylum seekers are currently in the city's care.
All of this came ahead of an expected influx of asylum seekers at the southern border, as pandemic-era Title 42 restrictions end on Thursday.
"I'm working very closely with the mayor to identify more sites where we can welcome these individuals," Democratic Gov. Kathy Hochul said Wednesday, according to Gothamist. 
Fox News' Michael Lee and The Associated Press contributed to this report.
Read the full article here