MSNBC's Rachel Maddow dismissed Special Counsel John Durham's report and mocked Republicans who anticipated it on Monday, but critics are firing back saying she had no intentions of taking the report seriously because it contradicted her beloved narrative that suggested the Kremlin and former President Trump were in cahoots to fix the 2016 election.
Fox News contributor Joe Concha believes Maddow suffers from a "lack of a contrition gene," like many others liberal pundits who share her views. 
"A lack of shame. Their egos and myopia simply won't allow for it," Concha told Fox News Digital. "And she'll never be held accountable by those who allegedly cover media. Because they're in the same ideological boat that she's in, and therefore she is almost never criticized by so-called media reporters who only exist to criticize any media right of center."
MEDIA RUSHES TO DISMISS DURHAM FINDINGS THAT FURTHER DEBUNKED BELOVED RUSSIAN COLLUSION NARRATIVE
Maddow's show only airs once a week these days, on Mondays, because the MSNBC star desired a reduced workload despite reportedly earning $30 million per year. Luckily for the far-left host, the Durham report was revealed on Monday, so she had plenty of time to downplay its findings.  
"The second thing we are keeping an eye on tonight is the reaction, particularly the reaction on the political right to the 'long-awaited' Durham report. What? 'The long awaited' what? Well, the reason we're watching for the right and their reaction to this is because the Durham report is only really long awaited by them, and they really, really have been awaiting this report," Maddow told viewers. 
Maddow, who was the face of MSNBC's coverage of the two-year investigation into alleged collusion between Russia and the Trump campaign, then played clips of non-liberal media members and Republicans such as former President Trump expressing excitement about the report. The excitement wasn't without merit, as Durham's 300-page report indicated the Department of Justice and FBI "failed to uphold their mission of strict fidelity to the law" when it launched the Trump-Russia investigation that never found any collusion to begin with. 
The Durham report also concluded that the Trump-Russia investigation, dubbed "Crossfire Hurricane," was based on "raw, unanalyzed and uncorroborated intelligence. 
FLASHBACK: EX-NYT WRITER SKEWERS MEDIA'S COVERAGE OF RUSSIAGATE AHEAD OF DURHAM REPORT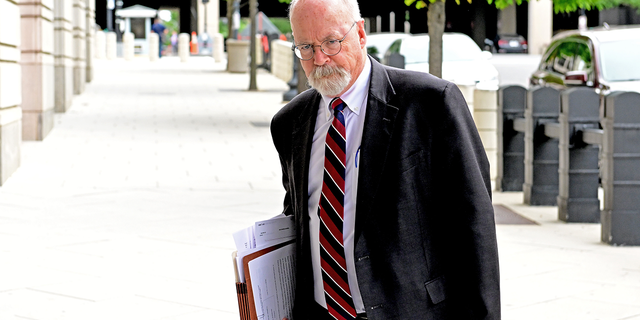 However, Maddow literally rolled her eyes at Durham's findings and declared that Republicans would presumably pounce on the report while telling MSNBC viewers it was much ado about nothing. 
"Boy, they have been excited about this for a long time, literally for years former-President Trump and his allies have invoking John Durham, or sometimes Bull Durham, as the man that would save them and smite all of Trump's enemies," Maddow said mocking conservatives. 
"For years they have been heralding the great revelations John Durham would soon reveal about Trump's political opponents, and the deep state and all their evil ways," she said. "It has really never worked out the way they had hoped. In sum total, what John Durham got out of his investigation was on guilty plea out of an FBI lawyer, an FBI employee, who admitted he made a misrepresentation in a single e-mail." 
Maddow sounded thrilled to inform MSNBC viewers that the FBI employee — Kevin Clinesmith — was only sentenced to community service. 
"That was kind of it," Maddow said, noting that Durham failed to convict Clinton campaign lawyer Michael Sussman and Steele dossier source Igor Danchenko.  
But rather than reading from the Durham report itself, Maddow instead cited the Associated Press, which ran the headline "Prosecutor ends probe of FBI's Trump-Russia investigation with harsh criticism, but no new charges," reading from the article, "The report Monday form special counsel John Durham represents the long-awaited culmination of an investigation that Trump and allies had claimed would expose massive wrongdoing by law enforcement and intelligence officials. Instead, Durham's investigation delivered underwhelming results."
"Nearly four years, more than $6 million in taxpayer funds and today's report… it's just a rehash of stuff we already knew, with Durham criticizing the FBI for launching that investigation but presenting no new evidence that they actually did anything wrong," Maddow said. "It is worth keeping an eye on the reaction to this report today, on the right, because who knows how they're going to react. They do seem kind of trapped in this 'hype, letdown' cycle." 
MSNBC'S NICOLLE WALLACE REJECTS DURHAM REPORT SINCE HER CAREER 'WAS BUILT UPON A FRAUD' IN RUSSIAGATE: CRITICS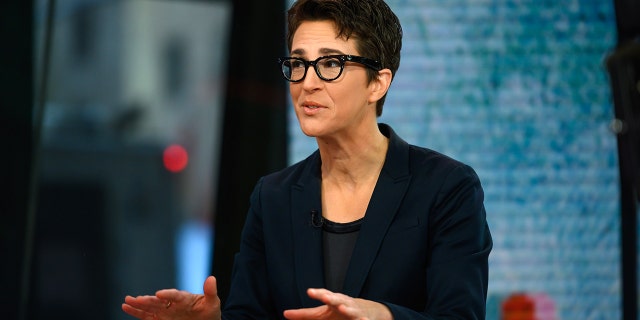 Maddow added, "That has to be a big disappointment because they really thought this was going to be the end of all of their enemies, and the triumph of their eternal reign, right? So we are keeping an eye on how Republican reaction to that is going to go."
Sen. Marsha Blackburn, R-Tenn., is one of the Republicans who anticipated the Durham report, and she feels Maddow and other liberals who have dismissed it are hypocrites after they spent years fawning over Special Counsel Robert Mueller's report up until the moment it debunked the collusion narrative. 
"They were all about getting the Mueller report, they wanted it from day one," Blackburn told Fox News Digital. 
"They felt like that was going to confirm to the world that Russia collusion had happened with Donald Trump. It did not," Blackburn continued. "You have reporters on the left who will never accept the Durham report… because it contradicts the narrative that they were pushing, and they don't want anybody or anything to mess with their narrative." 
MATT TAIBBI RIPS RACHEL MADDOW FOR DEFENDING RUSSIAGATE AMID DURHAM PROBE REVELATIONS: 'SHOCKING NEW LOW'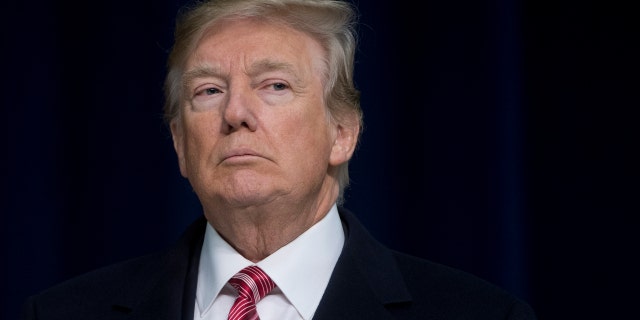 While Maddow insisted Republicans spent years anticipating the report, she spent ample time preparing her audience to dismiss it. 
In 2021, Maddow painted the Durham probe as a sole product of then-President Trump's demands to support his claim that the Russia investigation was a "hoax."
"You might not be aware of this, you may not have even heard of John Durham's name if you don't regularly consume right-wing media," Maddow said. "For years now, the Durham investigation has been this holy grail for Trump and his supporters, the thing that will finally expose the Russia investigation as some kind of crime against Trump that itself must be avenged."
In 2020, Maddow failed to mention that Clinesmith was expected to plead guilty for making a false statement, which was prominent news as it was the first criminal case arising from Durham's probe. At the time, Maddow completely avoided the subject during her show.
RACHEL MADDOW TO VANITY FAIR: 'TRYING TO TURN THE DOSSIER INTO THE RUSSIA SCANDAL IS A REVISIONIST HISTORY'
In 2019, the liberal MSNBC host appeared confused why Durham was tasked by then-Attorney General William Barr to investigate the origins of the Russia inquiry in the first place. She dismissed the probe as a "frame job" and a "false flag operation" of the Trump campaign.
"That is the conspiracy theory that the attorney general of the United States appears to have been going around the world trying to prove," Maddow said, later calling Durham's probe "embarrassing."
Before Maddow prioritized bashing Durham, she dedicated her platform to push the Russian collusion narrative and promote the since-discredited Steele dossier. 
She spent much of 2017 and 2018 hyperventilating over whether Trump colluded with Russia. She was so over-the-top that the reliably liberal New York Times once reportedly blocked its journalists from appearing on her program at the height of collusion speculation because her show was considered too partisan. 
Maddow once told viewers that "Above all else, we know this about the now-famous dossier — Christopher Steele had this story before the rest of America did. And he got it from Russian sources." 
She also bragged that Steele was "almost too James Bond to be true" and "the perfect fit" to investigate Trump`s alleged Russia connections. Maddow routinely insisted "pieces" of the dossier had checked out back when the entire thing was completely unverified.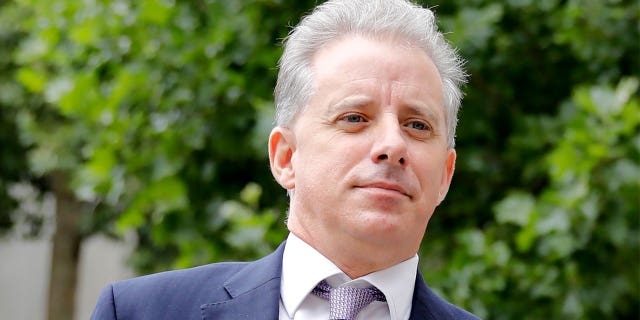 MSNBC STAR RACHEL MADDOW ACCUSED OF DECEIVING VIEWERS BY GLOSSING OVER TRUMP JR. BLOCKED CALL REPORTS
By 2019, Maddow was so invested in the notion that Trump teamed up with the Kremlin to steal the presidency that Rich Lowry penned an opinion piece in Politico that put a spotlight on her "deep delusion."
"Few people invested more in the Russia probe, night after night, monologue after monologue, with an ever-building sense of anticipation. It is perhaps unfair to say that Maddow believed in a conspiracy theory, although her theory was quite literally that there was a conspiracy between Donald Trump and the Russians, perhaps an ongoing one," Lowry wrote. "The Mueller probe was a real thing, and obviously newsworthy. Yet Maddow approached it with a notably conspiratorial cast of mind and style."
Maddow wasn't only criticized by conservatives for her "conspiracy-mongering" about Russia. 
The Guardian once asked if she would face a "reckoning" after spending two years pushing Russiagate and Washington Post media critic Erik Wemple penned a column headlined, "Rachel Maddow rooted for the Steele dossier to be true. Then it fell apart," which came out well before Durham further discredited it.
Years later, Maddow appeared to dismiss Durham with the same vigor that she once used to wrongly insist collusion occurred. 
MSNBC did not immediately respond to Fox News' inquiries. Maddow declined to comment.
Fox News' David Rutz contributed to this report. 
Read the full article here