Fox News host Mark Levin blasted the indictment of former President Trump by a New York grand jury saying the move highlighted how "tyranny" is spreading throughout the United States. 
"It's my argument this evening that we're already surrounded and immersed in a tyranny that's unlike anything we've seen internally in the United States," he said Sunday on "Life Liberty & Levin." 
Levin argued the weaponization of federal law enforcement agencies, soft-on-crime district attorneys and billionaire George Soros' money to back Democratic and progressive candidates is leading to the end of the American republic. 
A LOOK AT DONALD TRUMP'S ARRAIGNMENT SCHEDULE AHEAD OF TUESDAY COURT APPEARANCE
"It's time for we, the people who love this country, the people who are patriots. It is time for Republicans, moderate Democrats, Independents, people of goodwill to stand up and be heard," he said. "Of course, I'm not talking about violence. That's the other side. I'm talking about democracy. I'm talking about the founding of this nation. You look at these issues that are being raised against Donald Trump; it's not about the law. It's not about taxes. It's not about business filings. And did he put a issue in the right credit or debit column or anything of the sort? This is an effort to destroy Donald Trump." 
Levin added that the left is threatened by Trump because it can't beat him in a "battle of ideas." 
"They can't win on the battle of ideas, and they have no intention of winning on the battle of ideas. This isn't about some nondisclosure agreement or the president told somebody, help us find votes or to use a warrant and a SWAT team on a document case against a former president or to try and interfere with the constitutional process under Article II and use criminal prosecutors in the Department of Justice as opposed to Congress to resolve these issues," he added. 
He continued, "This is an onslaught by a Democrat Party who despises this country, who's filled with individuals who despise this country, whose legislative efforts are to transform America into some kind of a tyranny. And that is what's taking place."
TRUMP TO BE ARRAIGNED TUESDAY WITHOUT HANDCUFFS, SOURCES SAY
The "Life Liberty & Levin" host continued, saying the left fights twice as hard against Donald Trump because he takes on the status quo and is not a "typical Washington Republican." 
Levin argued the 45th president stood up to Democrats and if elected for a second term, would be even more effective than his first. He said the indictment of Trump is "absolutely horrid" and is an example of how the country has "crossed the Rubicon."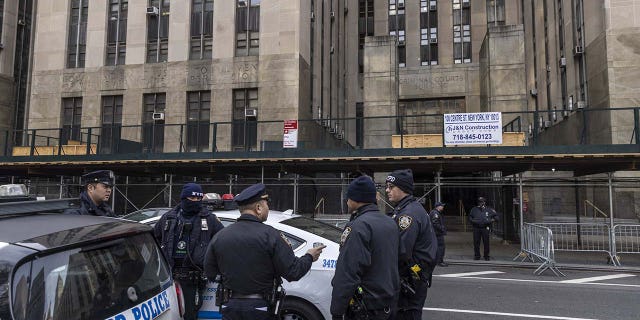 "We've crossed the Rubicon now where a former president who is the number one contender for the Republican nomination has been targeted and attacked. They seek to imprison him, not just charge him, but imprison him under charges in Washington they hope, and in Atlanta they hope, in New York they hope. They seek to overwhelm him, imprison him on state charges and on federal charges and choose the Republican nominee by the Democrat Party," he stated. "The Democrat Party is a tyrannical party that is dragging this country into tyranny." 
Read the full article here