A Swedish court has sentenced a Norwegian man to three and a half years in prison after police found his dead partner's body in a freezer, where he kept it while continuing to collect her pension. 
"They didn't want to be buried at a public cemetery but at the farm, actually," the man's lawyer told local paper Nya Wermlands-Tidningen. "So he put her in the freezer to later bury her outside and then it fell by the wayside." 
The 57-year-old man told friends and family that his 60-year-old partner was alive and well even after she passed away from cancer in 2018, an English-language Norwegian news site reported.
The woman's family reported her missing after losing contact with her, and the man repeatedly deflected their efforts to communicate with her first with excuses that she was either sleeping or unavailable before eventually telling them she no longer wanted to speak with them. 
AMERICAN WHO HELPED SAVE MARK DICKEY SPEAKS ABOUT 'DIRE' SITUATION DURING TURKISH CAVE RESCUE
Police found her body in March following a tip, and the man admitted he hid her death and body. He initially claimed that he had done so in order to wait for spring so he could bury her near their farm in Varmland. 
One report claimed the man had also chopped his partner up to put her in the freezer, where he also stored food that he ate. 
RED WINE FLOWS THROUGH TOWN'S STREETS AFTER DISTILLERY TANK ACCIDENT RELEASES MORE THAN HALF A MILLION GALLONS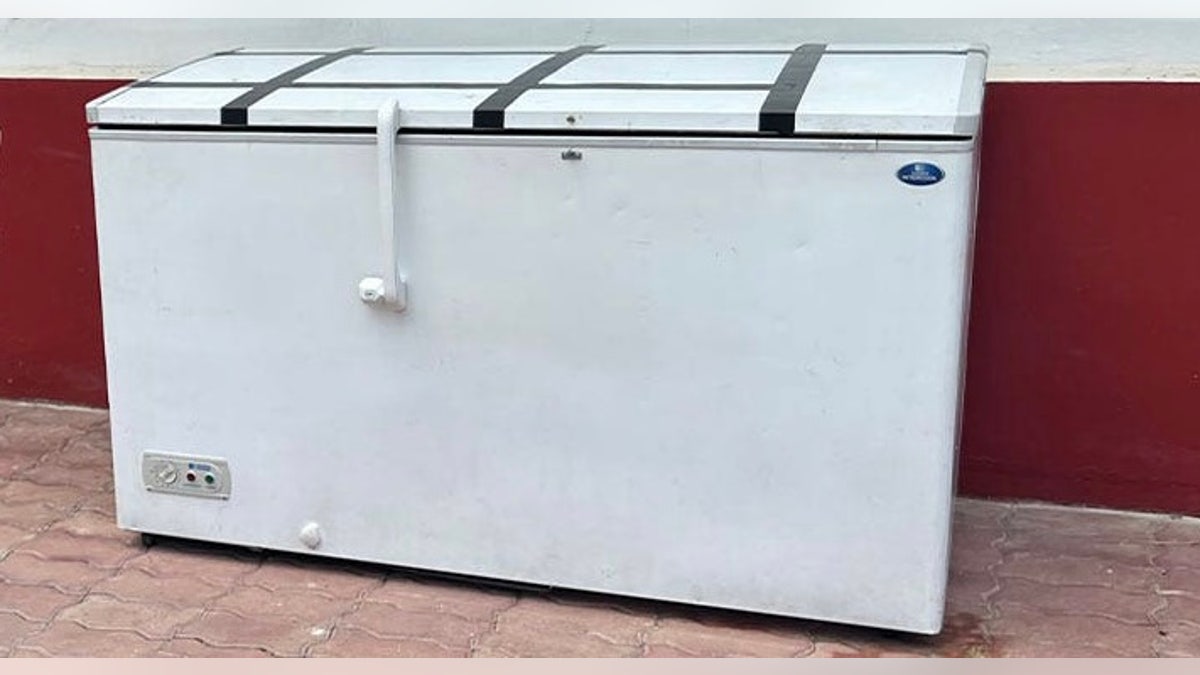 "The man also used the freezer for other purposes which I argue means that the deceased person's sanctity of the grave was violated every time the man opened and closed the freezer, which is an aggravating circumstance," a prosecutor argued. 
Prosecutors revealed the suspect made just under $117,000 through his "systemic" fraud scheme. The man had changed ownership and registrations of vehicles with the deceased's name as well.
MIGRANT ELECTROCUTED WHILE ATTEMPTING DESCENT FROM TRAIN ROOF IN NORTH MACEDONIA
The man had claimed during his trial that he was able to still communicate with his partner through telepathy, but court-appointed psychiatrists had previously determined the man did not suffer from any mental illness and renewed testing determined that has not changed. 
The court ultimately convicted the man on charges of gross breach of civil liberties, gross fraud, mutilating a corpse and falsification of documents, among others. 
Prosecutors initially had pursued a four-year jail sentence, but the court reduced it and ordered the man to repay the money he had taken through his scheme. 
The Associated Press contributed to this report. 
Read the full article here