Florida authorities arrested a man on Wednesday after he allegedly crashed a stolen SUV into a building and ran off during a search for a WiFi connection.
Suspect Michael Barr was charged with loitering, grand theft of a motor vehicle, fleeing or attempting to elude law enforcement and unlawful carrying of a concealed firearm. He was also charged with resisting an officer without violence, driving with a suspended/revoked license and leaving the scene of a crash with property damage.
The incident began when authorities noticed a stolen SUV driven by Barr in Daytona Beach Shores on Wednesday morning, according to the Volusia Sheriff's Office.
During the pursuit, Barr allegedly jumped out of the SUV and ran away while it was still moving. The SUV then crashed into the wall of a building.
FLORIDA MAN ACCUSED OF RANDOMLY STABBING GAS STATION EMPLOYEE LESS THAN A MONTH AFTER BEING LET OUT OF JAIL
Sheriff's deputies were able to track Barr down to a motel room and took him into custody. Barr had a handgun in his pocket at the time.
Bodycam footage posted by the Volusia Sheriff's Office shows Barr being arrested in the room.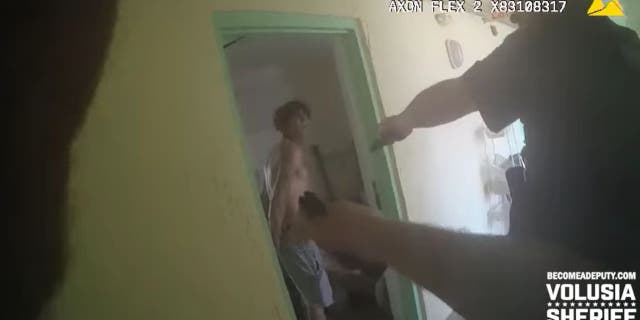 The suspect told authorities that his friends ditched him in Miami. After hitchhiking to Kissimmee, Barr allegedly stole an SUV to go find an internet connection.
FLORIDA PARENT SEEN HITTING SCHOOL EMPLOYEE AFTER CHILD WAS SUSPENDED FROM BUS: POLICE
"Barr told [police] his friends left him in Miami, so he hitchhiked to Kissimmee, stole a vehicle and got off at the Dunlawton exit in Volusia County because he was looking for a WiFi connection," the Volusia Sheriff's Office wrote on Twitter.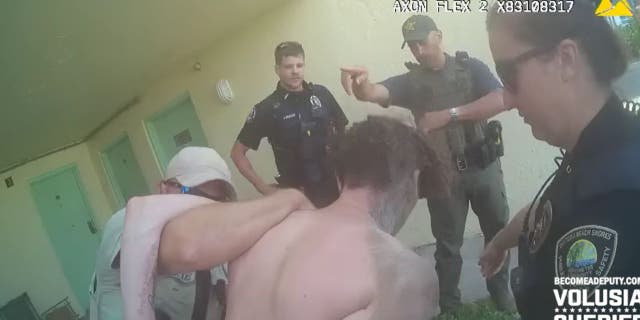 "He's now in jail with no connection," the statement added.
Barr was booked into Volusia County Branch Jail after the incident. He remains in custody without bond.
Read the full article here