LSU gymnast Olivia Dunne, one of the most followed collegiate athletes on social media, opened up about her goals and ambitions on Monday in an interview with Instagram.
Dunne and the Tigers are preparing for the NCAA Gymnastics Championships later this week. She talked about wanting to see change in women's sports.
"The change I want to be and work toward is equality for women in all sports. I love team competition versus individual, because I enjoy competing with a group of incredible women," Dunne said.
Dunne might have one of the most hectic schedules of any collegiate athlete. She has several name, image and likeness (NIL) deals, 7.4 million followers on TikTok and an additional 3.9 million on Instagram, along with balancing being a collegiate athlete and schoolwork.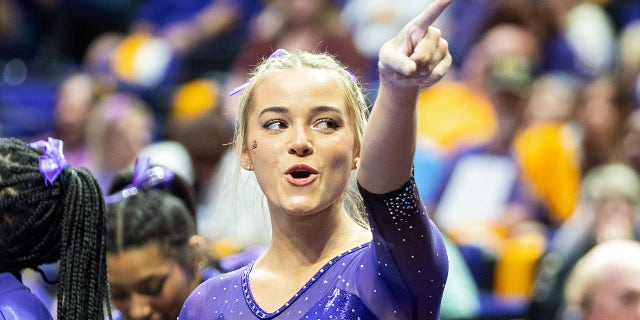 LSU'S OLIVIA DUNNE OFFERS THREE PIECES OF ADVICE TO STUDENT-ATHLETES
"In terms of balancing school, social media and gymnastics, I take it one thing at a time," she said. "I wake up, go to school, go to practice and then, social media after. That's how it goes every single day. It's all important to me, but it's called a student athlete for a reason – being a student before an athlete."
Dunne added she really wants "to spark confidence and show that you can have it all."
LSU will compete in Session I of the NCAA Semifinals. LSU's opponents include Florida, Denver and Cal. It's the 32nd appearance in the NCAA Championships for the Tigers.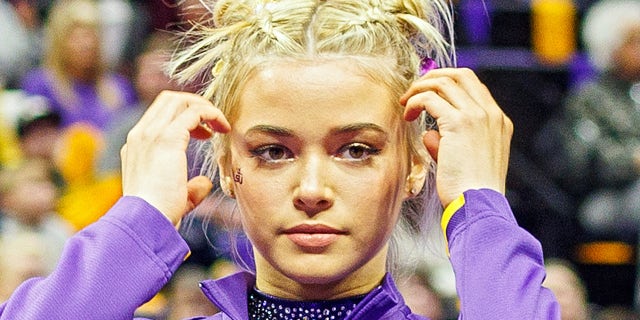 The top two teams from each semifinal will advance to the championship. Oklahoma, Utah, UCLA and Kentucky are in the other semifinal.
Read the full article here