LSU star Angel Reese can add another accolade to her already impressive resume – Sports Illustrated Swimsuit model.
Reese traded a purple jersey for a purple bikini in the snapshots released by Sports Illustrated on Monday. She is fresh off a national championship with the Tigers.
"Angel Reese is a phenomenal basketball player," SI Swimsuit editor-in-chief MJ Day said. "She's an All- American and was named the Most Outstanding Player of the NCAA women's basketball tournament. While we're of course here to celebrate her incredible achievements and athleticism, it wouldn't be an SI Swimsuit moment if we weren't shining a light on Angel's achievements off the court.
"Angel is combating the double standard in sports, especially for women. She is making a name for herself as a fierce competitor and an equally fierce advocate for growing the game of women's basketball. Her intensity, drive and passion around being unapologetically herself and speaking up for what she believes in is helping move the needle forward for women in sports and is liberating the next generation to feel seen and heard. Our goal here is to help empower as many women as we can, and we're beyond excited to do that alongside Angel Reese in the 2023 issue."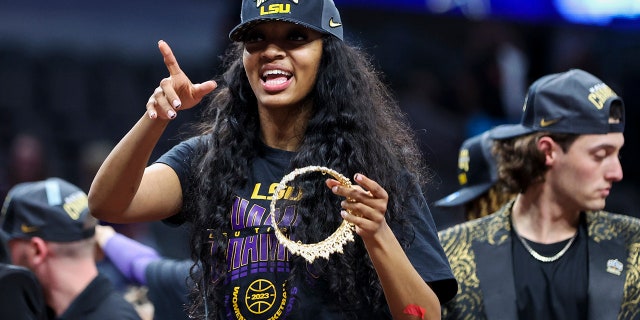 OLIVIA DUNNE TO APPEAR IN SI SWIMSUIT EDITION: 'DREAM COME TRUE'
Reese was thrust into the national spotlight when her trash talking with Iowa star Caitlin Clark went viral around social media. She backed it up too. She had 15 points, 10 rebounds, five assists and three steals to help LSU trounce Iowa 102-85. She was named the Most Outstanding Player of the tournament.
The former Maryland player's name, image and likeness valuation sits at $1.4 million, according to On3 Sports.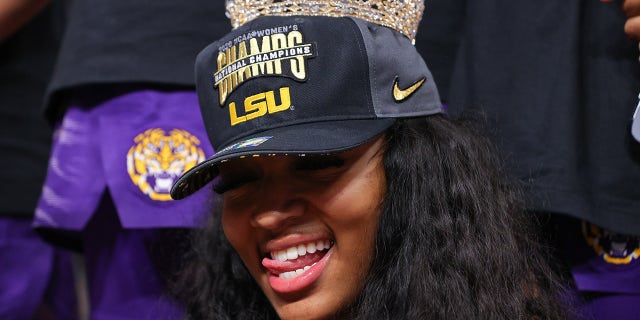 Reese and Olivia Dunne have both made the swimsuit edition as LSU Tigers athletes.
Read the full article here