LSU star Angel Reese got the last laugh and let Iowa sharpshooter Caitlin Clark know about it as the Tigers won their first women's basketball national championship on Sunday, 102-85.
As LSU put Iowa away in the fourth quarter, Reese pointed to her finger, signifying that it was her turn to get that championship ring and hit Clark with the John Cena "you can't see me" taunt. Clark had made the taunt in Iowa's Elite Eight win when she had a 40-point triple-double.
Clark had been extremely cocky over the last two games as she gained momentum in the tournament. She had 30 points in Sunday's loss.
Basketball fans debated each other over Reese's actions and brought up Clark's antics in the past, which earned the praise of Cena.
Reese was named the Most Outstanding Player of the NCAA Tournament. With 15 points and 10 rebounds, she set an NCAA Division 1 record for most double-doubles in a single season with 34.
The third-year forward joined LSU before the start of the 2022-2023 season after she started her collegiate career at Maryland. With the Terrapins, she was averaging 15.3 points and 9.1 rebounds per game. She took her game to another level when she joined LSU.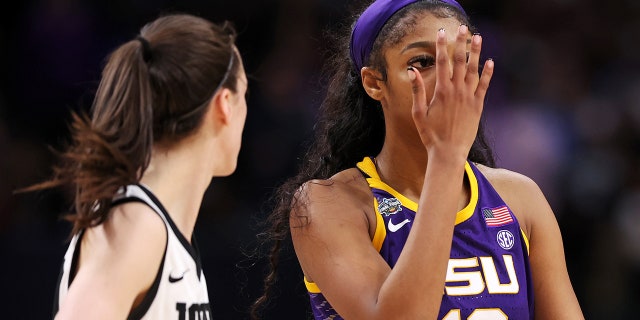 LSU SURVIVES IOWA'S LATE CHARGE TO WIN FIRST WOMEN'S BASKETBALL NATIONAL TITLE
Reese played and started each of the Tigers' games this season. Going into the national championship, she was averaging 23.3 points and 15. 6 rebounds per game.
Reese's play in the tournament guided the Tigers to the program's first national championship game and eventually the first national title.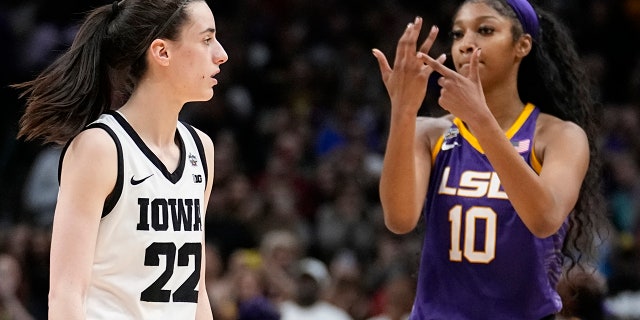 Before Sunday, LSU had been to five consecutive Final Fours from 2004 to 2008 but could never get to the next level. That all changed with the win over Iowa.
Read the full article here