Wide receiver Stanley Berryhill has been released by the Detroit Lions a little over two weeks after being suspended by the NFL for violating the league's gambling policy. 
Detroit announced Tuesday that Berryhill, cornerback Mac McCain and defensive lineman Demetrius Taylor have been waived. 
Berryhill has been suspended for the first six games of the 2023 season along with wide receiver Jameson Williams for allegedly using mobile betting at the Lions' facility, though neither bet on NFL games.
JOE KAPP, FORMER VIKINGS STAR QB WHO LED TEAM TO SUPER BOWL, DEAD AT 85
Berryhill appeared in four games last season for the Lions, playing 40 snaps. 
The Lions have now parted ways with three of the four players who were suspended by the NFL in April.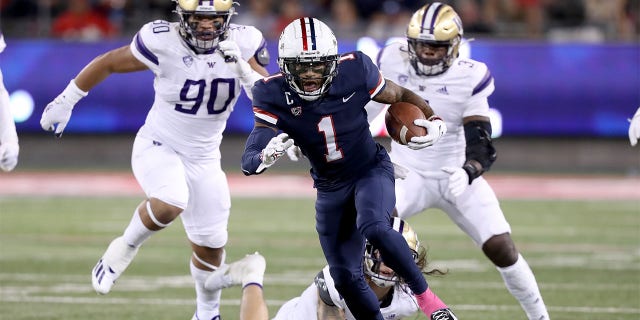 Quintez Cephus and C.J. Moore were released by Detroit after being suspended indefinitely by the league for allegedly betting on NFL games. 
Williams is the lone Lions player involved in the scandal not to be released. 
Williams was drafted by Detroit in the first round of the 2022 NFL Draft out of Alabama. 
"Jameson takes full responsibility for his actions and is very apologetic to the NFL, his teammates and the fans and city of Detroit," the agency that represents Williams said in a statement.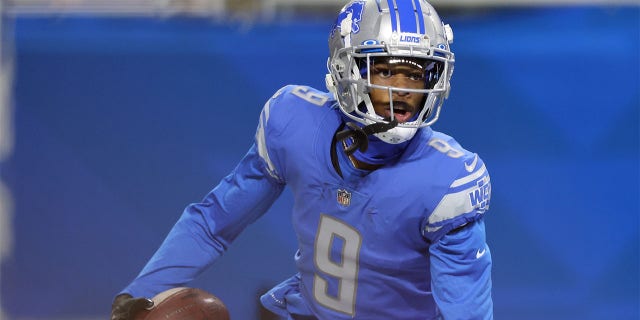 "However, it is important to note that Jameson's violation was not for betting on football but rather due to a technical rule regarding the actual location in which the online bet was placed — and which would otherwise be allowed by the NFL outside of the club's facility." 
Berryhill went undrafted in 2022 out of the University of Arizona. 
Read the full article here