When the Los Angeles Lakers started the 2022-23 NBA season 2-10, the thought of playing basketball in the month of May was a pipe dream. 
Now, the Lakers have a chance to be playing in June after defeating the Golden State Warriors in six games, sending Steph Curry and the defending NBA champions home Friday night with a 122-101 victory. 
LeBron James led the Lakers in scoring, pouring in 30 points while adding nine rebounds and nine assists. 
NO. 8 SEED MIAMI HEAT CLINCH TRIP TO EASTERN CONFERENCE FINALS AFTER TAKING DOWN KNICKS IN GAME 6
"It was great to be able to play one of our most efficient games, one of our best games of the series, and it started because of the defensive matchup we had," James said. 
"We defended at a high level, and when we do that, we can be extremely good. I thought we were locked in for as close to 48 minutes as possible tonight."
Lakers big man Anthony Davis was dominant on the boards, grabbing 20 rebounds on the night as the Lakers advanced to the Western Conference Finals for the first time since the pandemic-shortened 2020 season.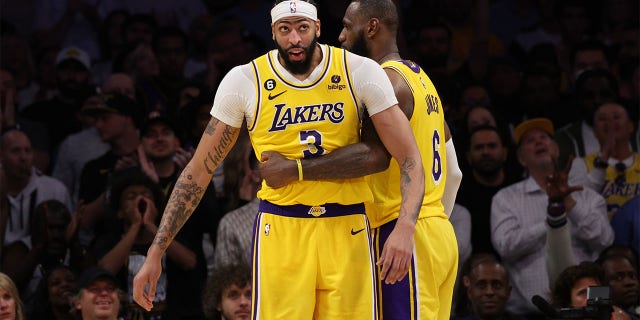 Second-year player Austin Reaves, who went undrafted out of college, scored 23 points, including a half-court buzzer-beater to end the first half. 
"It's special to get that win to beat a team that's so established and so good," Reaves said. "I think the seeding things are just numbers. When you have guys like Bron and AD who have won championships, you always feel like you have a chance, especially with the roster that we have, the talent that we have."
The loss ends the repeat hopes for the Warriors, who struggled all season to look like a team ready for another championship run.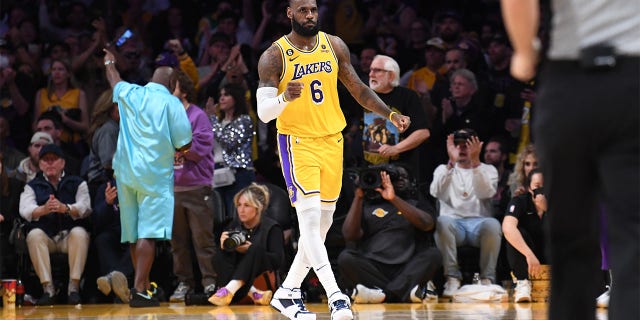 While Golden State finished the regular season as the sixth seed with a record of 44-38, the Warriors struggled mightily on the road, ending the season with the third-worst road record in the Western Conference.
"The better team won, and I can't fault our players for the effort," Golden State coach Steve Kerr said. "Because these guys are such competitors, it's going to hurt. But that's why we play: To compete against the best and see what we've got. Didn't quite have enough, but it wasn't for a lack of heart or effort."
The Lakers will face the one-seed Denver Nuggets in the Conference Finals, with Game 1 scheduled for Tuesday, May 16th. 
The Associated Press contributed to this report.
Read the full article here