Rep. Thomas Massie, R-Ky., got into a shouting match with Rep. Jamaal Bowman, D-N.Y., in the halls of Congress after the Democrat called Republicans "cowards" for not supporting gun control in the wake of Monday's school shooting in Nashville, Tennessee.
Bowman was preaching about Republicans' lack of courage in front of a throng of reporters as other lawmakers filed past. Bowman accused Republicans of not caring about the six victims in this week's school shooting in Nashville.
"What are they doing about it? Nothing. They don't have the courage. They're cowards," Bowman can be heard shouting as the video begins. "Three 9-year-olds. Are they going to those funerals? No!"
Bowman continues ranting for more than a minute as lawmakers file past him into another room. Massie stopped as he attempted to do the same and then challenged Bowman.
"You know there's never been a shooting at a school that allows teachers to carry?" Massie said.
"More guns? More guns leads to more death," Bowman shouted back.
NASHVILLE SCHOOL SHOOTING: AUDREY HALE POLICE BODYCAMS RELEASED
Bowman continued to shout as another lawmaker approached and appeared to try to calm down the Democrat. Nevertheless, Massie and Bowman continued to talk over one another for more than a minute.
The Democrat soon tweeted another perspective of the encounter, captioning the post by stating "Republicans won't do S— when it comes to gun violence."
Massie responded on Twitter with his own take of the incident as well.
"He wanted to discuss solutions to school shootings, but when I offered a solution he began shouting," Massie wrote of Bowman. "When he asked for data, I gave him data, but then he just shouted more. Bring facts. There's never been a school shooting in the hundreds of schools that allow staff to carry."
Republicans on Capitol Hill have made it clear that they are not willing to move forward with any gun control legislation following Monday's attack, which saw Audrey Hale, a transgender man, gun down six people at The Covenant School in Tennessee.
NASHVILLE SCHOOL SHOOTER AUDREY HALE: WHO IS 28-YEAR-OLD TRANSGENDER FORMER STUDENT WHO OPENED FIRE AT SCHOOL
President Biden has stated that there are no more actions he can take as president to unilaterally enforce more gun control measures. He now argues that "the Congress has to act."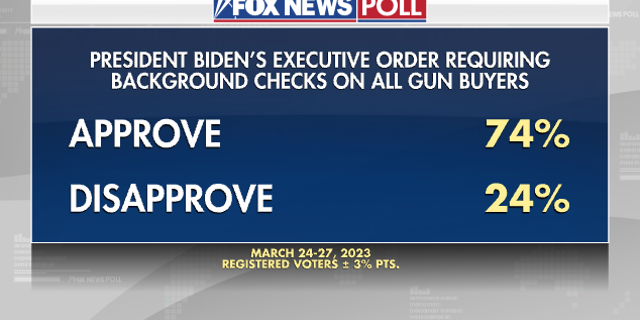 "I have gone the full extent of my executive authority, to do on my own, anything about guns," Biden said Tuesday.
Democrats in Washington are pushing for a universal ban on so-called "assault" weapons, but the push lacks support from Republicans.
Read the full article from here