King Charles is "too soft" to resolve the infamous royal rift involving Prince Harry despite the Duke of Sussex showing face at the historic coronation ceremony, according to royal experts.
Harry, although alone and without wife Meghan Markle, did attend King Charles' big day — if only for a moment. His appearance could signify a reunification of the royal family in the future, but it would need to be facilitated by Charles, royal experts told Fox News Digital.
"Harry and Meghan along with King Charles and William will have to find a way back for the future of the royal family and the benefit of Great Britain," royal expert Ian Pelham told Fox News Digital. "When talking to other royal commentators we agree perhaps the king is too soft to solve the issue."
"However, now that he is king it may give him a new desire to deal with the situation as he wishes to remain popular with all communities. Commonwealth countries are watching his reign closely, and he really has, in my opinion, to show compassion to Meghan to keep people of color on his side. He cannot afford a reign with the dissolution of the Commonwealth due to the perception that any prejudice – founded or unfounded – came into play."
INSIDE PRINCE HARRY'S DECISION TO TURN DOWN CORONATION CONCERT: EXPERT
The king's former press secretary Colleen Harris told People magazine King Charles was "delighted" Harry attended the coronation and that it was "the right" move for the Duke of Sussex.
However, royal expert Christopher Andersen said Charles was likely "relieved" at Harry's appearance rather than "delighted."
"Harry's absence would have been a further indication that the rupture between the Sussexes and the royal family is irreparable," Andersen told Fox News Digital. "Harry's presence offered a ray of hope that some sort of reconciliation is at least possible — and that he is still loyal on some level to his father, the royal family, and the monarchy."
"At the same time, if Charles really wanted to put all the acrimony behind him, he would have made at least some small gesture — a wink, a nod, a smile, pretty much anything — in Harry's direction. Once again, as predicted, Harry was largely ignored because he is not a 'working royal.'"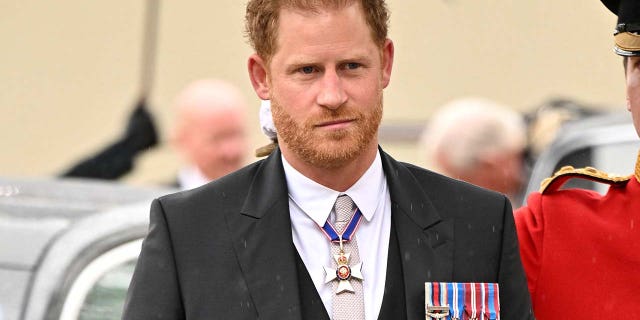 Turner agreed that Harry was not treated well at the coronation saying the prince "should have at least been able to wear his uniform and salute the king." Harry didn't participate in the coronation at all and immediately took a flight back to California instead of attending a family luncheon.
"Harry's reaction, not surprisingly, was to hop on the first flight home – all under the dubious pretext of making it home for [Harry and Markle's son] Archie's fourth birthday," Andersen said. "I just don't get the feeling that Charles is all that upset about the situation, other than it does not reflect well on him and is damaging to the institution of the monarchy. Both sides have moved well beyond the hurt feelings stage."
KING CHARLES DEVASTATED BY PRINCE HARRY DRAMA AS ROYAL INSIDER REVEALS BEHIND-THE-SCENES STRUGGLES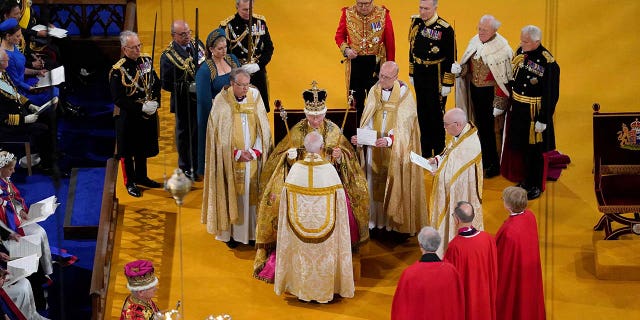 Prince Harry has seemingly had tension with the royal family since he stepped away from his royal role alongside his wife Meghan Markle in 2020. The couple now lives in California with their two children; Prince Archie and Princess Lilibet.
The tension has been apparent at major royal family events in the last year including Queen Elizabeth II's Platinum Jubilee and Her Majesty's funeral in September.
The coronation of King Charles III on May 6 was no different. Prince Harry only appeared at the ceremony and had no role. The Duke of Sussex was not included in an appearance on the balcony of Buckingham Palace following the coronation. This stems from the royal family rule that only "working royals" are allowed to make the balcony appearance.
Kinsey Schofield, Host of the "To Di For Daily" podcast, noted it would take something "dramatic" to reunite the royal family.
"I do believe that the king was pleased to have Prince Harry in attendance. Harry behaved himself and tried not to distract from his father's big day," Schofield told Fox News Digital. "I would not say either are any step closer to a reconciliation because there seems to be a lack of trust and understanding on both sides." 
"It will take something dramatic or a tragedy to reunite the family. However, the king was content with how the day unfolded and was happy that Harry made the effort."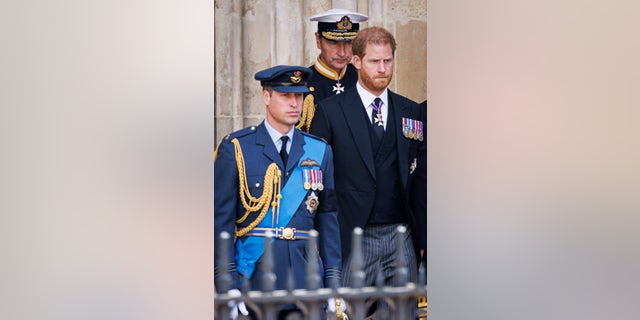 The next family event to occur that could be grounds for a royal reconciliation is Trooping the Colour, according to royal expert Shannon Felton Spence. The ceremonial event, which sees British military performances, is set to take place on June 17 and occurs every year in London and countries of the Commonwealth.
"It's much easier for Harry to come to them then it is for them to go to California," she explained before suggesting the royal family make the next visit private.
"It would benefit all parties to make sure their next visit is private with no photos or press release," Spence added. "The added pressure of public exposure certainly prolongs estrangement. Fighting through the press has never been the best way to handle situations. They will have learned that lesson during his parents' divorce."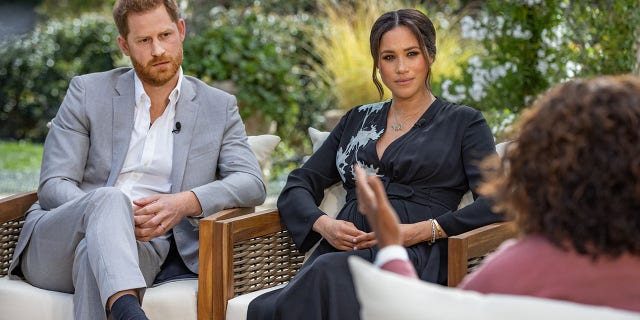 Prince Harry and Markle created further tension after participating in a handful of tell-all interviews where they spoke about the royal family. The two spoke to Oprah Winfrey in a televised 2021 interview where they hinted at racism in the royal family.
"Harry & Meghan," a Netlfix docuseries, was released in 2022 and focused on telling the couple's side of the story again. In the series, Harry and Markle said the royal family did nothing to help combat the onslaught of negative press that the couple constantly faced while they were working royals.
Following the interviews, Harry released his memoir "Spare," in which he details arguments between him and other senior members of the family along with why he chose to step back from it all.
At the time — ahead of "Spare's" release — a royal expert told Fox News Digital that the combination of the docuseries and Harry's memoir was "nothing short of a betrayal" for the royal family.
Read the full article here