A Kentucky high school football player tragically died just days after a spring football practice where he suffered a head injury, the state's high school athletics association said.
Andrew Dodson, 17, of Pulaski County High School, suffered the injury on Friday on the final day of spring practice. The Kentucky High School Athletic Association announced Monday that Dodson had died.
"No words can explain, justify or rationalize tragedies such as these. We only ask for peace and comfort to all around him and around our great Commonwealth," the KHSAA said. "We also encourage all to seek out family and friends to walk through this difficult time together and talk through all the emotions that come with losing a friend, brother, comrade, child and teammate.
"We know in the hours, days, weeks, months and years ahead we will continue to remember his fighting spirit and passion for all things Pulaski County, as well as his deeply held beliefs about his time on earth and following.
"We hold his family and his friends close in these times and offer our deepest condolences."
HIGH SCHOOL FOOTBALL COACH REINSTATED AFTER WINNING $1.7 MILLION SETTLEMENT
Dodson's father, Alan, described the play as a freak accident in an interview with the Lexington Herald-Leader.
"It was not a violent hit or helmet-to-helmet. It was a simple, clean tackle," he said, adding that his son was wearing a helmet. 
"His head hit the turf, and Andrew suffered blunt-force trauma to the brain. He had a major surgery to relieve the pressure and has never awakened. He has been (fighting) for his life on total life support."
Kentucky Wildcats football coach Mark Stoops was among those who sent their condolences to the Dodson family.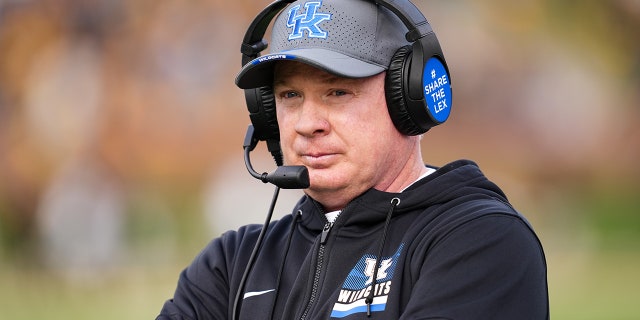 "Our sympathies and prayers are with the family, friends and teammates of Andrew Dodson, a member of the Pulaski County football team. We are heartbroken by this tragedy and are deeply sorry for your loss," Stoops tweeted.
Read the full article here