Louisville gunman Connor Sturgeon planned out his massacre ahead of time and intended to livestream the crime, according to authorities.
Sturgeon, 25, began a livestream on Instagram and positioned the phone in his shirt pocket to capture the murders, according to police warrants.
"Messages and notes from the device were shown to have plans on how to conduct [the massacre]," according to a police investigator. 
Sturgeon stormed into an Old National Bank location in downtown Louisville, Kentucky, killing four and wounding eight, including a police officer.
DEADLY LOUISVILLE BANK SHOOTING BODYCAM VIDEO RELEASED, OFFICERS' ACTIONS DESCRIBED AS 'HEROIC' 
At least one other officer suffered a minor injury, and the attacker was also killed, according to police. City leaders said officers arrived within three minutes and put an end to the carnage.
WHO IS LOUISVILLE BANK SHOOTER CONNOR STURGEON? 
Slain victims included a personal friend of Gov. Andy Beshear, Tommy Elliott, 63, as well as Joshua Barrick, 40, Deana Eckert, 57, Jim Tutt, 64, and Juliana Farmer, 45. Eight people were wounded.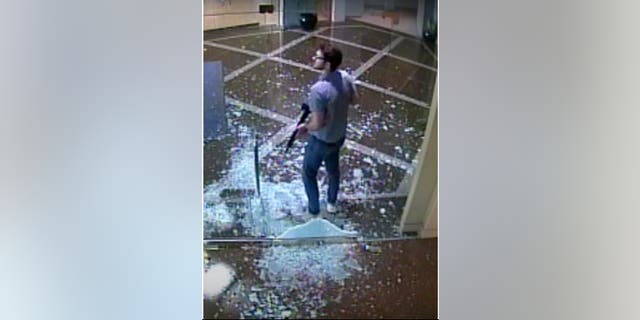 Police obtained access to the shooter's phone and personal data after sending warrants to Google, AT&T, Apple and Snap Inc.
The swift response of local police has been commended and credited with preventing further casualties.
Caleb Goodlett, the husband of a bank worker, told the local CBS affiliate that his wife had called him from inside the vault, asking him to contact police. 
When he did, the dispatcher reportedly told him that officers were already on the way.
Read the full article here