House Judiciary Committee Chairman Rep. Jim Jordan, R-Ohio, clashed with Democrats in a minutes-long argument during a hearing featuring FBI whistleblowers on Thursday.
Rep. Stacey Plaskett, D-USVI, initially butted heads with Jordan over past testimony one of the witnesses had given to Republicans. The witness, FBI staff operations specialist Marcus Allen, had consented only to speak with Republicans in a previous hearing, and Plaskett requested that Democrats on the committee be provided with a transcript of that interview.
Jordan denied the request, leading to a lengthy argument that dragged in multiple lawmakers over the committee's rules.
"I'm not aware that you're able to withhold information from the minority that we would need to use," said Rep. Debbie Wasserman Shultz before being cut off by Jordan.
2011 EMAILS REVEAL HUNTER BIDEN HELPED BUSINESS ASSOCIATES GET ACCESS TO VP BIDEN, TOP AID
"When it comes to whistleblowers you are not [entitled]," Jordan said, repeating the phrase as Wasserman Shultz protested.
"That's not right," interjected Rep. Dan Goldman, D-N.Y.
"It's shocking that the gentleman from New York would say that when you were part of an investigation with an anonymous whistleblower," Jordan said as Goldman continued to talk. Goldman had served as counsel during former President Trump's first impeachment.
FEDERAL PROSECUTORS NEAR DECISION ON HUNTER BIDEN PROBE: REPORT
"I'm inquiring–" Wasserman Schultz said before once again being cut off.
"And I told you that when it comes to whistleblowers you are not entitled. It is at the discretion of Mr. Allen," Jordan said.
"Mr. Chairman, these individuals have been determined not to be whistleblowers," Wasserman Shultz said. "These are not whistleblowers. They have been determined by the agency not to be whistleblowers. Are you deciding that they're whistleblowers?"
"Yes, the law decides. Did you not listen to [the testimony]?" Jordan countered.
Jordan continued to bull through the complaints and ultimately allowed Rep. Matt Gaetz, R-Fla., to proceed with questioning.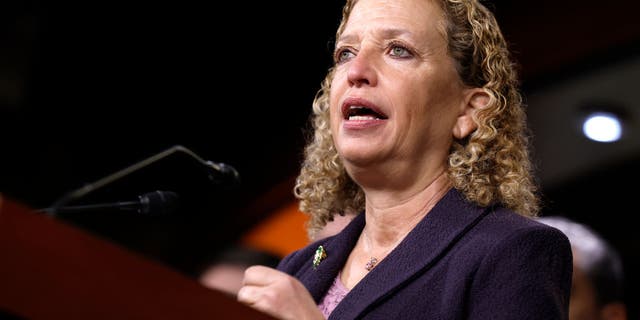 Jordan and other Republicans on the committee released a report detailing the claims of various FBI whistleblowers, arguing that the organization had been infected with "politicized rot." Jordan said during a press conference prior to the hearing that his committee spoke with over two dozen FBI whistleblowers in compiling its report.
JOURNALIST MATT TAIBBI THREATENED WITH PRISON TIME FOR PERJURY BY TOP DEMOCRAT OVER TWITER FILES TESTIMONY
"If you're a parent attending a school board meeting; if you're a pro-lifer praying at a clinic, or you're a Catholic simply going to mass, you are a target of the government, a target of the FBI," Jordan said, adding that officials attempted to "inflate" their investigations to treat them as domestic and violent extremism cases.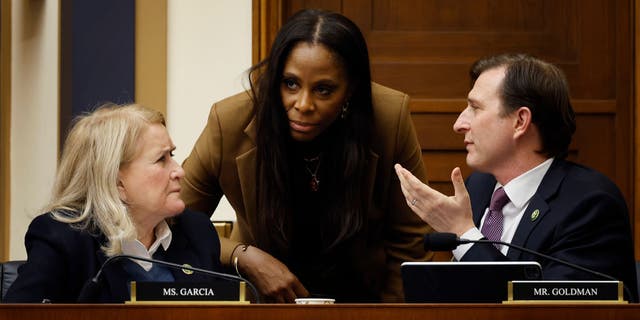 Gaetz also spoke at the news conference, and detailed whistleblower claims that the Washington, D.C., field office is the source of much of the "rot" within the organization.
"A lot of the rot, the committee has learned, emerges out of headquarters, out of the Washington field office," Gaetz said. "[A whistleblower] described the conflict that existed as the Washington field office put pressure on other field offices around the country to engage in law enforcement work without predication."
CLICK TO GET THE FOX NEWS APP
Fox News Digital reached out to the FBI for comment, but they did not immediately respond.
Read the full article here